EY and App Annie partnered to present new strategic insights on ASEAN-based Fintech apps, what makes them successful and how to create better mobile-first business solutions to compete in a disruptive market.
Fintech has traversed a long way, from the nascent stage in 2015 to be recognized as more than a hyped bunch of startups, achieving initial mass adoption by 2017, and becoming a new business reality facing the traditional financial services industry. ASEAN has become a region of interest that has leapfrogged in the regulatory and policy landscape, especially in digital banking, to create a promising digital financial services space.

From an economic, demographic, and infrastructure perspective, each Southeast Asian market is diverse. In 2020, amid economic headwinds in the region, both traditional players and fintech disruptors registered accelerated growth in the consumer adoption of digital financial services, making it important to understand the fintech adoption trends in the region to answer key questions in the market: Are banks strategizing appropriately? Which apps are winning the digital adoption race in the region?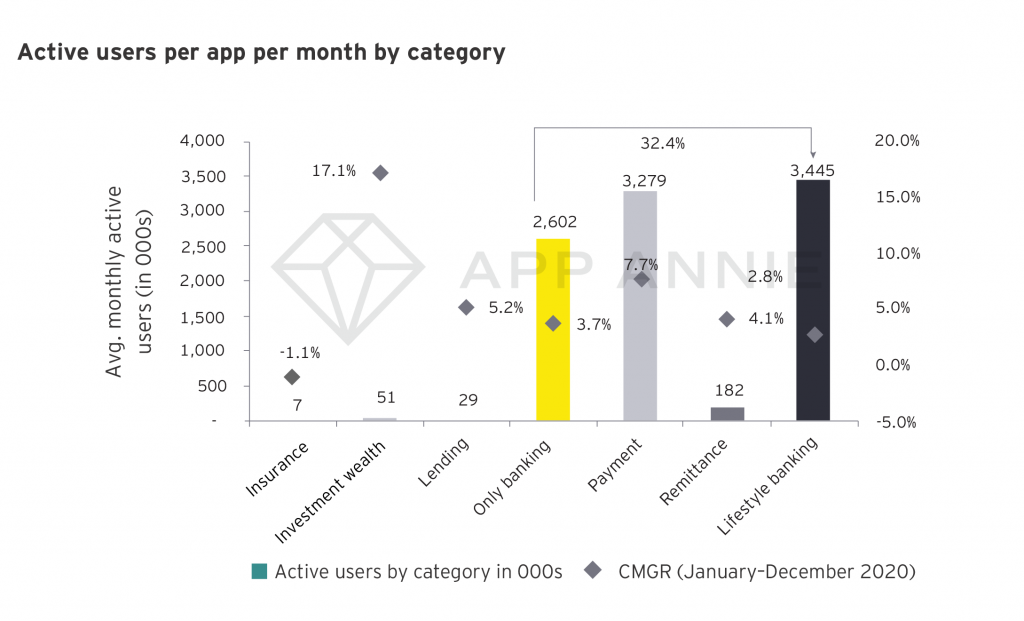 In this report, we present findings through combining App Annie's expertise in app-store data and EY's fintech sector thought leadership to help incumbent financial institutions in APAC answer these pressing strategic questions and create better tech and business solutions to an increasingly mobile-first user base.
In The 2021 ASEAN Fintech Adoption Index, you will uncover:
How ASEAN fintech apps are adjusting their strategies based on super apps' engagement features and user experience

How to target underserved customer segments

How fintech apps are supporting MSME's (Micro, Small & Medium Enterprises) with financial and non-financial needs

Where ecosystem partnerships between fintech and non-traditional players are providing a competitive edge