2021 Shattered Records Across the Board
In 2021, the world adapted to an ongoing pandemic. New variants kept the world on COVID alert. Industries shifted, rebounded and re-emerged; working styles adapted and consumers doubled down on their mobile-first habits: choosing to spend more time on their mobile phones than watching TV. In this new normal, the app economy continued to prosper.
In data.ai's State of Mobile 2022 Report, we reveal another astonishing year for app developers, with revenue, downloads and time spent all soaring to new levels.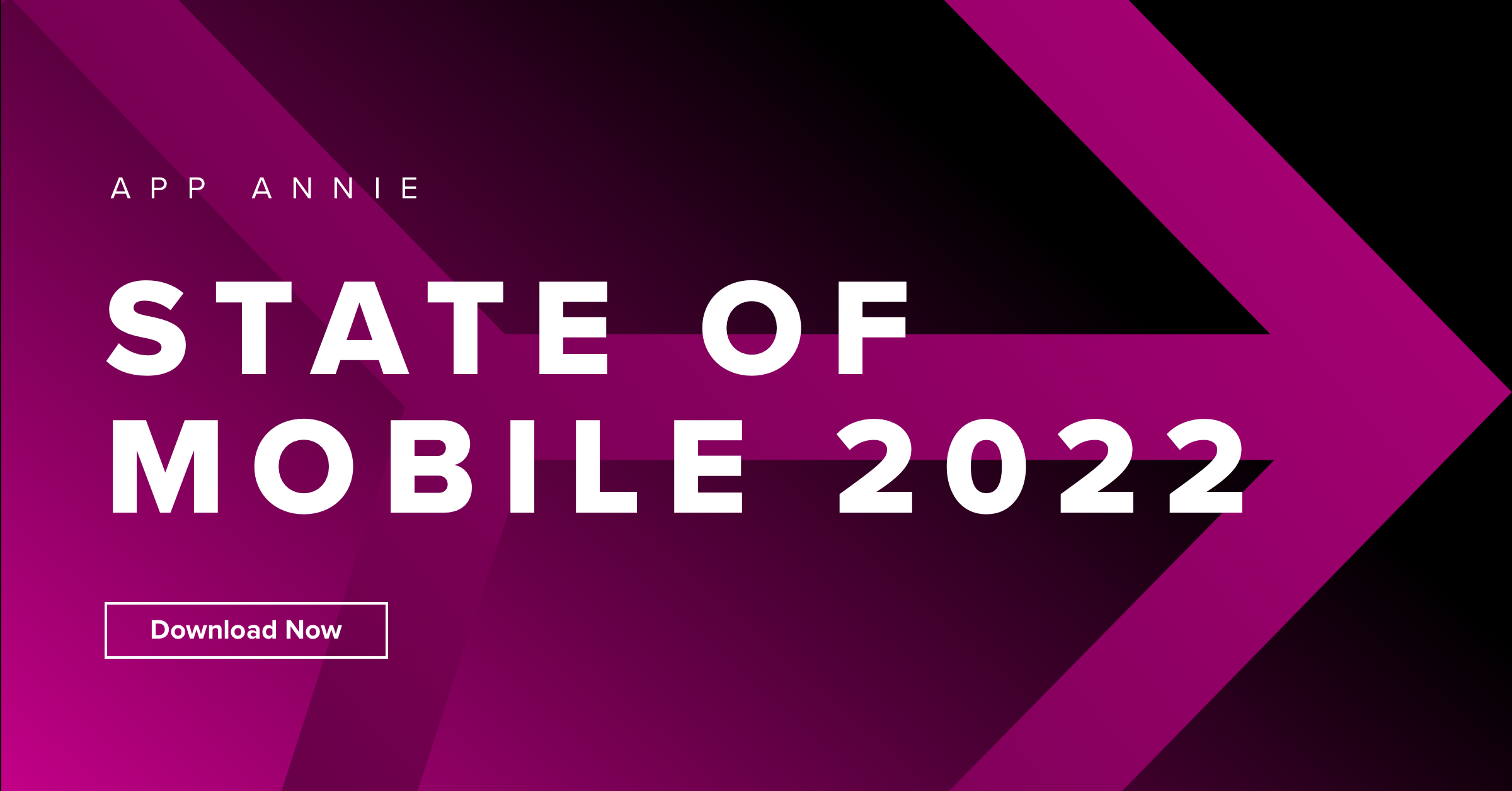 Direct App Store Spend: Consumers Splash $320,000 Every Minute
The app economy is huge, and it's getting bigger. Indeed, in the time it takes to read this recap, mobile users will spend around $1 million on apps and games.
Overall, across 2021, app store consumer spend reached a new high of $170 billion (up 18% year on year). This outlay shows the extent to which consumers are prepared to pay for premium experiences and services inside their favorite products. Mobile has become the hub of managing our lives.
In 2021, as ever, gaming commanded the majority of direct consumer spend. Games generated $116 billion in the year – that's 68 cents of every $1 spent in the app stores across iOS, Google Play and Third-Party Android Stores in China combined.
Game studios continued to innovate with monetization tools. Products such as Genshin Impact scored big with the 'gacha' model, in which players spend in-game currency to receive a random virtual item.
But other sectors also flourished. Consumer spending boomed inside live and content streaming apps such as YouTube, Disney+, TikTok and Twitch. Then there was the dating sector. Bumble joined Tinder in the Billion Dollar Club — an exclusive group also comprising just 16 apps including Tencent Video, LINE, BIGO LIVE, Google One and others.
Emerging Markets Dominate as Global Downloads Rose 5% to 230 Billion
Developed markets tend to be further along the mobile app market maturity curve as we enter 2022 — meaning they saw high growth in downloads approximately 5-7 years ago, and are seeing the bulk of growth occur in engagement and consumer spend. That being said, mature markets are still bringing in billions of downloads every year — the US for instance, heading into 2022 is third largest mobile market for downloads, despite its annual growth rate slowing.
Yet it was a very different story across developing regions. Peru, Philippines, Vietnam and Indonesia were among the fastest growing markets for downloads at 25%, 25%, 20% and 15% growth YoY.
Apps At the Box Office: 233 Apps Grossed +$100 Million in 2021 Compared to Just 38 Movies
Last August, the critics raved at a smart and edgy re-make of the classic horror film Candyman. The movie did well, grossing $77 million at the box office. But in revenue terms it was outscored by at least 233 of the year's top performing apps.
According to the State Of Mobile 2022, 233 apps pulled in $100 million or more in annual consumer spend, with 13 of them surpassing $1 Billion. This was up 20% from 2020, and around +35% from 2019.
By comparison, just 38 movies achieved this milestone in global box office takings. The two totals dramatically reflect the long-term change in entertainment habits among consumers away from the big screen and towards handheld devices (though lockdowns and social distancing certainly accelerated it).
Improved connectivity, screen size and hardware have made it easier than ever before to enjoy premium applications and gaming experiences on-the-go.
And it's not just games and entertainment apps that are grossing millions. Innovative app makers are continually developing products for which there is huge unrealised demand. Take the wellness space, for example. In August we reported that Calm had surpassed 100 million downloads worldwide to become the world's most downloaded meditation app. In 2021, the app saw nearly $120 million in annual consumer spend — driven by demand for meditation apps and mental health support, magnified during the pandemic.
Mobile Ad Spend: the 41st Biggest 'Country' in the World
The mobile ad ecosystem enjoyed/endured an eventful 2021. It was the year that concerns over privacy finally turned into action. Apple 'deprecated' its IDFA, which meant most advertisers were no longer able to track and measure their users' actions without an informed opt-in.
Nevertheless, for all the disruption, the spending continued unabated. In-app advertising still represents good value. Indeed, across 2021, total spend on app advertising reached $295 billion. That's up 23% in a year. If the mobile ad economy were a country, it would be the 41st biggest in the world – between Bangladesh and Colombia.
Consumers in 12 markets Now Spend More than Four Hours a Day on Mobile
As the above stats for mobile advertising suggest, eyeballs across the world are switching to the small screen. In 2021, consumers in 12 countries spent on average more than four hours a day in apps (up from five countries in 2020). Meanwhile, users in Brazil, Indonesia and South Korea moved past more than 5 hours per day.
Staggering Rise of the Hypercasual Genre Fuels the Ongoing Rise of Mobile Gaming Adoption
Seven years ago consumer spend in mobile gaming overtook that of PCs and consoles. In the years since, the mobile sector has continued to grow – and there is no sign of a slowdown. Indeed, according to the State of Mobile 2022 report, mobile gaming grew by $15.5 billion in 2021 to bring total spend to surpass $116 billion.
Downloads also trended upwards – up 3 billion in the year to 83 billion. And arguably the chief contributor to this was the huge demand for hypercasual titles. The category scarcely existed in 2017. But by last year, hypercasual games were the top gaming subgenres – contributing nearly 15 billion downloads – as games such as Bridge Race, Count Masters and High Heels dominated the charts.
Sector Highlights: Positive Headline Numbers Across Finance, Social, Shopping and More
Finance app

 downloads leapt by 28% to 5.9 billion. The rise was driven in part by a rampant mobile payments sector in India and by the popularity of neobanks –

 

especially in Latam

.

Time spent in 

shopping apps

 scaled to more than 100 billion hours – up 18% year-over-year. Users spent 50% more sessions YoY in 2021 than in 2020 in 

Food & Drink

 apps. Growth was especially high in Indonesia (+480% YoY), Singapore (+150% YoY), the UK (+70% YoY) and Turkey (+65%).

Total hours spent in 

video streaming apps

 was up 16% on pre-pandemic levels.

Consumers downloaded 2.5 billion 

health and fitness apps

 in 2021 worldwide, up 26% from pre-pandemic levels in 2019. Health and wellbeing is especially buoyant; the top 5 meditation apps saw 27% growth YoY in consumer spend.

Live streaming

 is

 

driving the social category

. Time spent in the top 25 live streaming apps outpaced the social market by 9x (YoY growth of 40% compared to all social apps at 5%). Predictably,

 

TikTok is leading the way

 with time spent nearly doubling in 2021 outside of China.

Travel

 is bouncing back. H2 2021 downloads hit 1.95 billion worldwide, nearing pre-pandemic levels of 2.08 billion in H2 2019.

Spend on 

dating apps

 is up 95% on pre-pandemic levels. Tinder recorded a record-breaking $1.35 billion in consumer spend worldwide in 2021.
The above is just a taster of the information available in data.ai's State of Mobile 2022 report. For more insights, sign up for the full report.
Looking for More Mobile Insights in 2022?
Sign up here to claim a copy of data.ai's industry-leading State of Mobile report:
Looking to make more of the mobile opportunity? Talk to an expert today.
DISCLAIMER: 
data.ai is a mobile market estimate service provider. data.ai is not registered in any investment advisory capacity in any jurisdiction globally, and does not offer any legal, financial, investment or business advice. Nothing contained in this communication, or in any data.ai products, services, communications, or other offerings, should be construed as an offer, recommendation, or solicitation to buy or sell any security or investment, or to make any investment decisions. Any reference to past or potential performance is not, and should not, be construed as a recommendation or as a guarantee of any specific outcome. You should always consult your own professional legal, financial, investment and business advisors. Additionally, by providing the information herein, data.ai does not make any representations or warranties and does not undertake any legal or contractual obligations whatsoever. No liability may accrue to data.ai as a result of providing this information to you.