Social, messaging and entertainment apps had another banner year of growth in 2019 as they continue to innovate and find new audiences.
In recent weeks, China has locked down numerous cities to prevent the spread of Coronavirus. As residents have remained inside, social media platforms like TikTok (known as Douyin in China) in total time as they've taken to platforms to connect, be entertained and pass the time. 
Social Media and Comms Apps Dominate Mobile Time
But already social media and communications platforms have become our go-to apps in 2019, whether during an outbreak or not. In fact, our State of Mobile 2020 report found that 50% of any time spent on mobile was in social or communication applications in 2019. While its share of total time has decreased, overall time spent in social and comms apps has increased 25% since 2017. Meanwhile many of the lines are blurring between social, entertainment and messaging apps, as users are increasingly finding entertainment from user-generated content and rich features in social apps.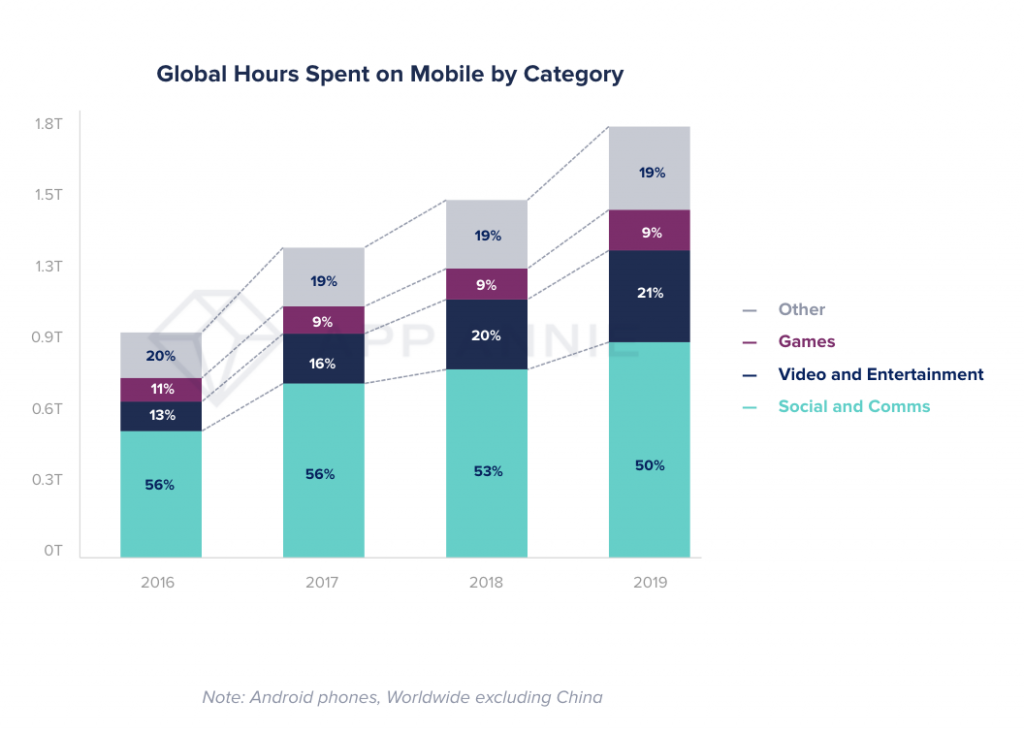 Many App Annie customers look at cross app usage to understand when their users are turning to other apps, what they can do to fill these voids and how they can better serve the needs of their user base.
"Context is everything when you are making strategic decisions," says Alexander Chiocchi, Sales Navigator Product Manager, LinkedIn.  "One of the best ways I think we've used App Annie data is actually looking at ourselves."
Niche Social Apps Gained Dedicated Following 
Though many top social apps were early adopters, the industry continues to innovate and make space for new players. 
In 2019, we saw more niche apps social apps emerge as the industry fragments to better serve user's needs. For example, Nextdoor, a neighborhood hub to exchange services, goods and information, experienced rapid growth in the US. Nextdoor's user base grew 65% from December 2017 to December 2019 among Americans. Across the globe, the hyperlocal ShareChat — which is available in vernacular Indian languages — burst onto the scene in India. ShareChat's user base grew a remarkable 305% during this same time period. These social apps fill voids left by social behemoths such as Facebook — fulfilling a demand to network much more locally than in prior years.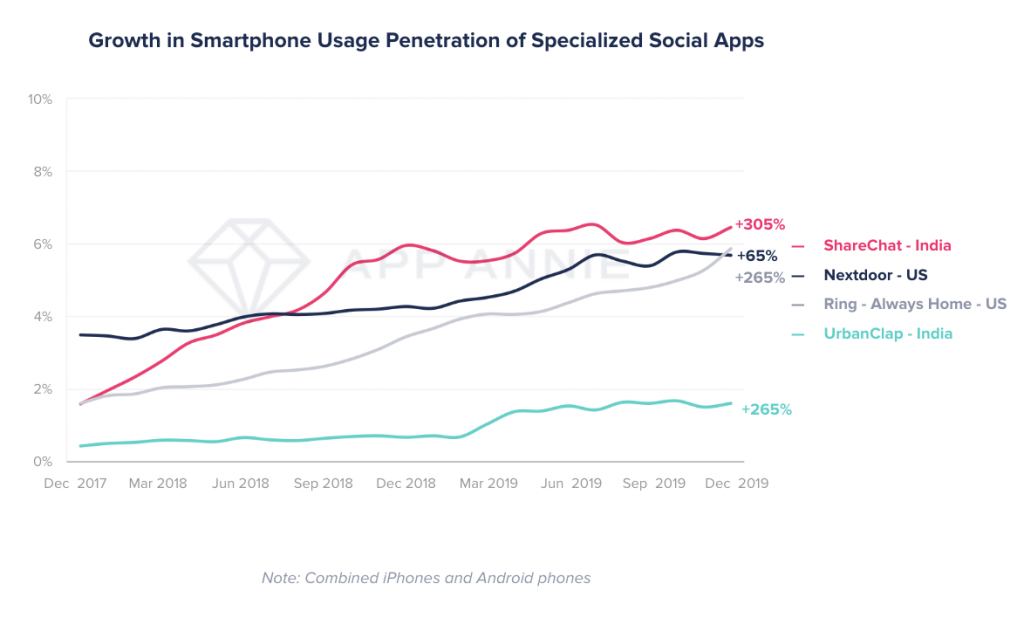 TikTok's Global Reign
We simply can't talk about social media in 2019 without discussing the unprecedented rise of TikTok. While it has become a worldwide phenomenon, the video-sharing app enjoys its greatest popularity in China, with 8 of every 10 minutes spent on TikTok in 2019 by users in China. The platform has even launched music careers: Rapper Lil Nas X put his song "Old Town Road" out initially on TikTok before it became a global hit, #1 song and was the subject of a Doritos' commercial during the Super Bowl.
This speaks to the engagement of its users. Our State of Mobile 2020 Report found that more than 68 billion hours were spent on the platform this past year on Android phones alone. This was up an incredible 210% year over year. Notably, the platform's engaged and growing audience has attracted the likes of many advertisers. In 2020, you can expect more users — and advertising dollars — gravitating toward TikTok.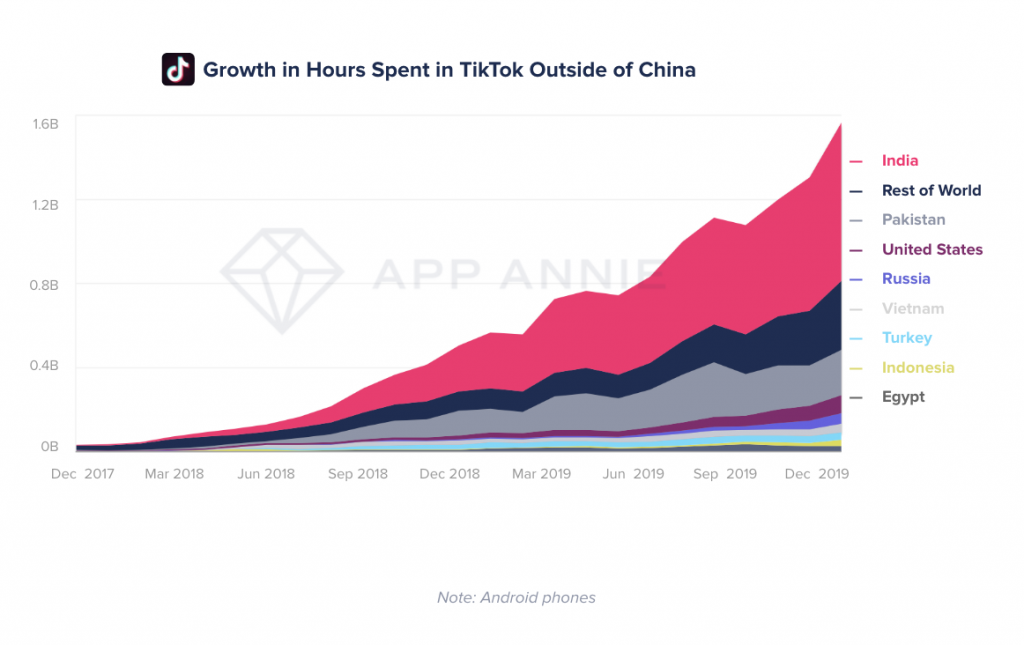 Social media, messaging and communication apps were first-movers to mobile — completely transforming how and when we communicate. In 2020, social apps remain an ingrained and indispensable habit, yet still leave room for innovation, evolution and disruption. 
Ready to transform your mobile strategy?