Singles' Day — also known as 11/11 — will see its most lucrative year yet fueled by consumer demand in China and international expansion.
Singles' Day is Set to Shatter Mobile Commerce Records
The holiday season is ramping up and Singles' Day is poised to kick it off on a high note. We predict Singles' Day 2018 will not only be the largest day for consumer spend in history, but will set new mobile commerce records globally with total consumer spend surpassing $32 billion and mobile contributing the lion's share of sales.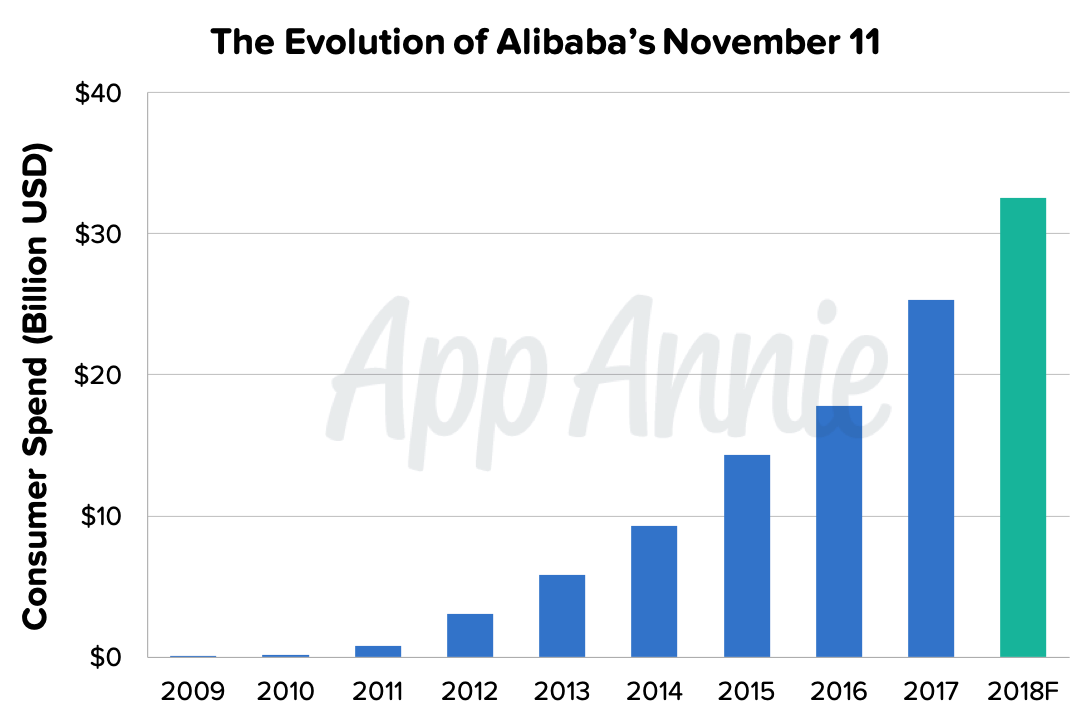 Singles' Day Growth Extends Beyond China
While the United States has largely remained loyal to its homegrown holiday shopping days — Black Friday and Cyber Monday — we saw indications last year that Singles' Day may begin to take a larger slice of the growing pie. In November 2017, Alibaba has made a concerted effort to expand Singles' Day into Western markets. In fact, Singles' Day 2017 was the largest day for worldwide shopping app downloads and AliExpress, in particular, saw a strong surge of app downloads in the US and the United Kingdom.
It is this expansion into western markets, coupled with strong domestic demand in China, that leaves Alibaba's Singles' Day 2018 poised to go down in history as the most lucrative shopping day yet.  For more insights on how mobile market data can help build a competitive advantage in retail — particularly during the holiday season — download our whitepaper: