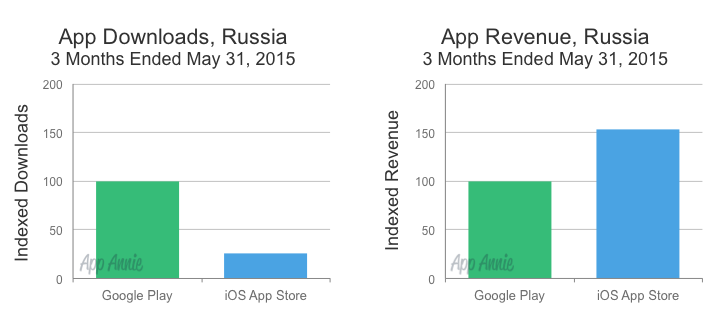 Google Play has 3.8x as many downloads as the iOS App Store in Russia, yet iOS generated around 60% of the revenue.
As the 5th largest market in the world by combined iOS and Google Play downloads, Russia offers a lot of opportunity for publishers targeting international expansion. The app publishing market in Russia is extremely dynamic, showing a lot of promise not only for Game developers but also other key app categories like Social and Dating.
Russia is not just a dynamic app market locally, it is — like Israel — a place where a vibrant ecosystem of talented studios, such as Social Quantum, Playrix, Rilisoft and ZeptoLab, are building hit apps for consumers worldwide.
Below is what you can learn from our free report:
Get a detailed overview of the platforms and categories driving the Russian app economy.
Learn which game subcategories are the most appealing for the Russian audience.
Study the dynamic between key app categories like Social, Dating or Entertainment apps.
See which country is getting the lion's share of Russia's mobile gaming revenue.
To gain access to the full report, click the download button below:
Want More? App Annie Has It
Subscribe to our blog to see more app industry reports, conference updates and product news. We love hearing from our readers, so share your questions and comments below or on Twitter.
Want to perform your own analysis? Create a free Store Stats account or request an Intelligence demo today.