App Store Consumer Spend Also Set to Surge to a New Q1 High of $33 Billion, with In-App Subscription Fervor Fueling Growth
The mobile app economy has been on an upwards trajectory since it launched in 2007. Can it sustain its remarkable growth? We can look for answers in data.ai's latest quarterly global market pulse.
And the conclusion is: Emphatically, yes.
India, the US and Brazil were the two largest markets for iOS and Google Play combined downloads, with India, Mexico, Turkey and Brazil set to see the biggest change over Q4 2021 by combined iOS and Google Play downloads. In terms of product categories, video editing tools surged too thanks to the cultural impact of TikTok.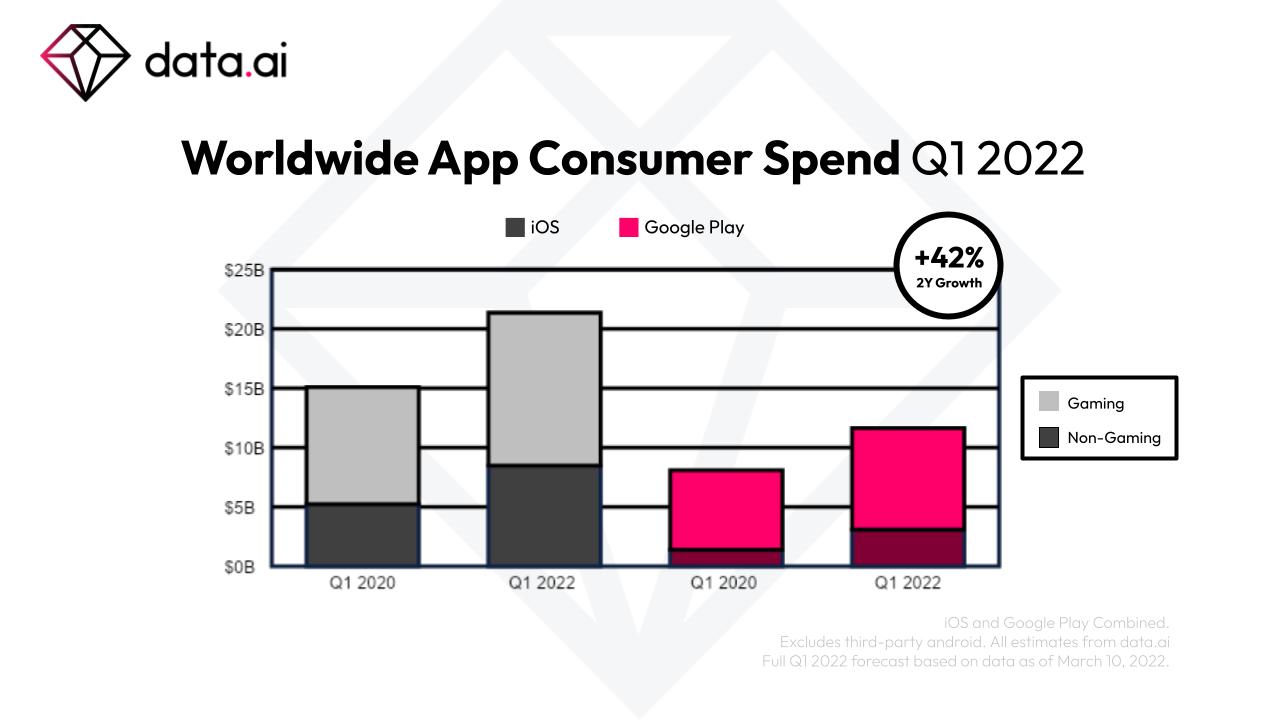 For an exclusive look at the mobile apps market in Q1 2022, fill out the form below. Those who log-in will be able to see new insights and key performers immediately below.
DISCLAIMER:
data.ai is a mobile market estimate service provider. data.ai is not registered in any investment advisory capacity in any jurisdiction globally, and does not offer any legal, financial, investment or business advice. Nothing contained in this communication, or in any data.ai products, services, communications, or other offerings, should be construed as an offer, recommendation, or solicitation to buy or sell any security or investment, or to make any investment decisions. Any reference to past or potential performance is not, and should not, be construed as a recommendation or as a guarantee of any specific outcome. You should always consult your own professional legal, financial, investment and business advisors. Additionally, by providing the information herein, data.ai does not make any representations or warranties and does not undertake any legal or contractual obligations whatsoever. No liability may accrue to data.ai as a result of providing this information to you.