App Annie looks back at the first 10 years of the iOS App Store, reveals the top iOS apps of all time and identifies how our favorite apps have changed each year.
The iOS App Store has transformed the world. Since its release in July 2008, this incredible marketplace has radically changed the way we live our lives. On average we now use 40 unique apps per month and spend 3 hours per day in apps. Since July 2010, over ten thousand apps have each generated more than $1 million in consumer spend. It's hard to think of an industry that hasn't been revolutionized by the introduction of apps.
While the App Store still has significant growth to come, the 10th anniversary feels like a perfect time to look back and see how apps have dramatically altered our lives.
Top Applications by Worldwide Consumer Spend on the iOS App Store
2010 vs 2018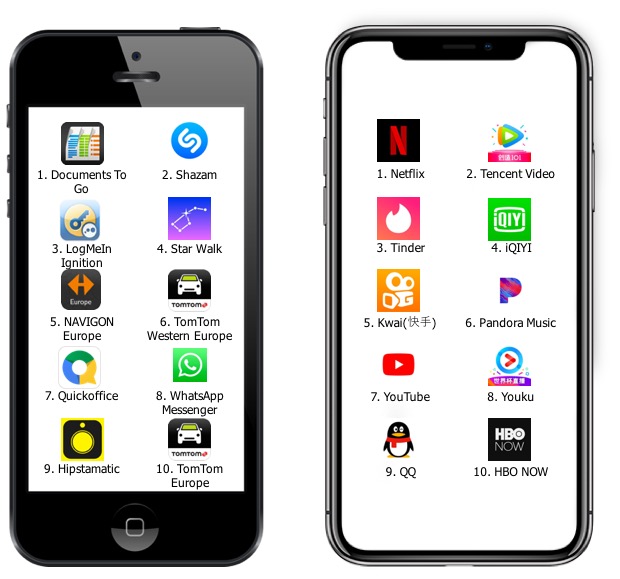 Note:
- Top apps excluding Games on the iOS App Store worldwide
- 2010 data covers July 1st to December 31st
- 2018 data covers January 1st to May 31st
Download our exclusive iOS report now to see how the App Store has evolved over the last 10 years, to uncover how downloads and spend continue to reach new records, and to unlock our forecast for the future of the App Store.