The manga app's success is driven entirely by Japanese consumers as they cater to a mobile-first community of comic readers.
Piccoma, published by Kakao Japan Corporation, launched in 2016, and has achieved monumental success by surpassing the $1 billion milestone, 1 of only 15 non-gaming apps globally to do so to date (October 10, 2021). This is particularly impressive because all of its consumer spend came from one market: Japan. Japan is one of the world's most lucrative mobile app markets for monetization with the highest monthly consumer spend per device.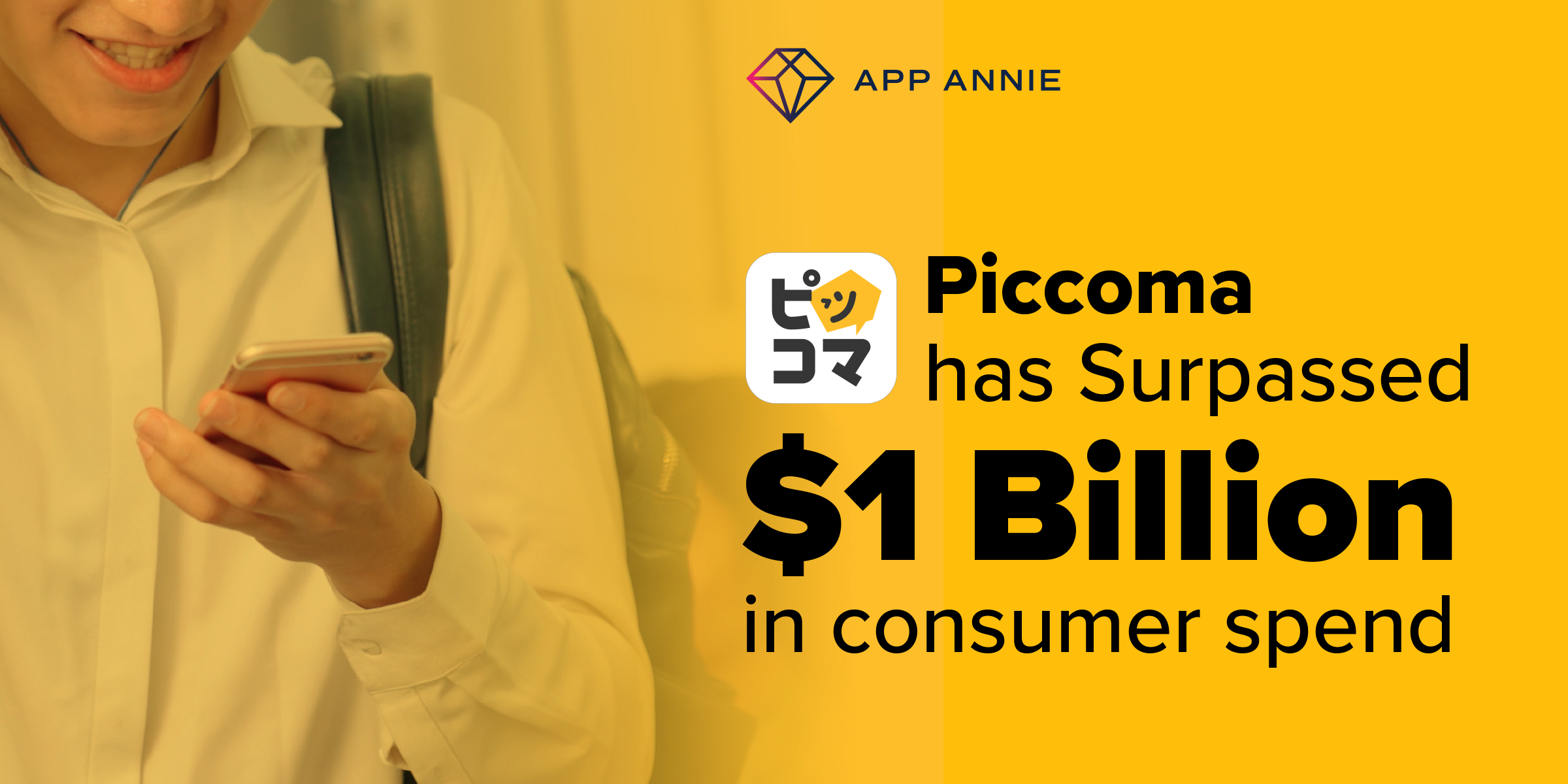 Piccoma has about 70,000 titles in broad categories of manga, SMARTOON, novels, and audio. Piccoma has pioneered systems that are now commonplace in many manga applications, such as the "Wait, It's Free" model (a system that allows users to view an episode for free every 23 hours) and the introduction of "story sales," in which each story is sold separately rather than by volume. In addition, Piccoma was among the first to distribute the full-color, vertically scrolling "SMARTOON," and boasts one of the highest supply volumes in Japan. These innovative systems and the breadth and depth of the content are among the reasons why Piccoma attracts customers of all ages.
Currently, its iOS app has a rating of 4.5 / 5 stars among 800,000 ratings — a testament to the quality of its mobile experience. Consumers are rating the app highly, and valuing the content they receive from their experience — evidenced by consumer spend in the app. In Q3 2021, consumer spend in Piccoma was up 80% year over year.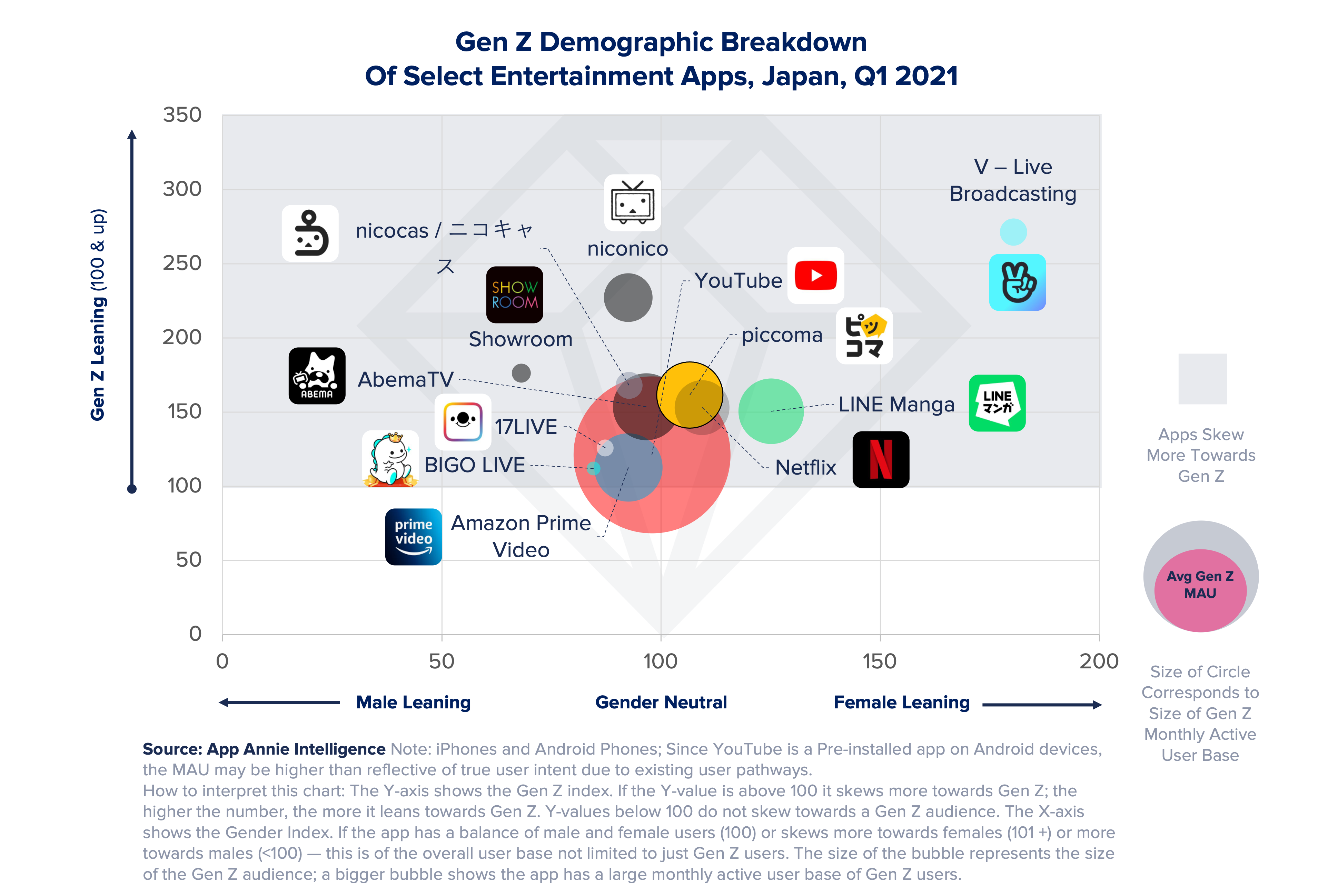 ---
"Over the past five years, demand for Piccoma has been growing, especially among Generation Z. Through the unprecedented "Wait, It's Free" model (system that allows users to read one story for free per day) and our USP (unique selling point) of "SMARTOON" with full-color vertically scrolling content, Piccoma appeals not only to manga lovers but also to a wide range of people who enjoy variety of contents on smartphones. We have succeeded in creating an opportunity for people to enjoy manga and make it a habit. By using App Annie, we are able to dynamically benchmark not only manga apps, but also apps of all categories, which allows us to maintain our competitive advantage in the market."

— Kim Jaeyong, Chief Executive Officer, Kakao Japan Corporation
---
Ready to uplevel your mobile gaming performance? Read App Annie's 2021 State of Mobile Report for the industry's most complete breakdown of the mobile economy today:
DISCLAIMER: 
App Annie is a mobile market estimate service provider. App Annie is not registered in any investment advisory capacity in any jurisdiction globally, and does not offer any legal, financial, investment or business advice. Nothing contained in this communication, or in any App Annie products, services, communications, or other offerings, should be construed as an offer, recommendation, or solicitation to buy or sell any security or investment, or to make any investment decisions. Any reference to past or potential performance is not, and should not, be construed as a recommendation or as a guarantee of any specific outcome. You should always consult your own professional legal, financial, investment and business advisors. Additionally, by providing the information herein, App Annie does not make any representations or warranties and does not undertake any legal or contractual obligations whatsoever. No liability may accrue to App Annie as a result of providing this information to you.