How many apps do users download in a month? How much do users in different countries use shopping and finance apps? Our latest report takes a close look at the engagement of smartphone users.
In May, we published Part 1 of our Spotlight on Consumer App Usage, which answered some key questions about app user engagement in ten major markets: how much time does the average user spend in apps? How many apps do we use on a regular basis? Which categories are most commonly used?
In our latest report, Spotlight on Consumer App Usage, Part 2, we continue our mobile user engagement analysis in those ten major markets to unveil some new insights and with a special focus on downloads and use of Shopping, Finance and Travel apps.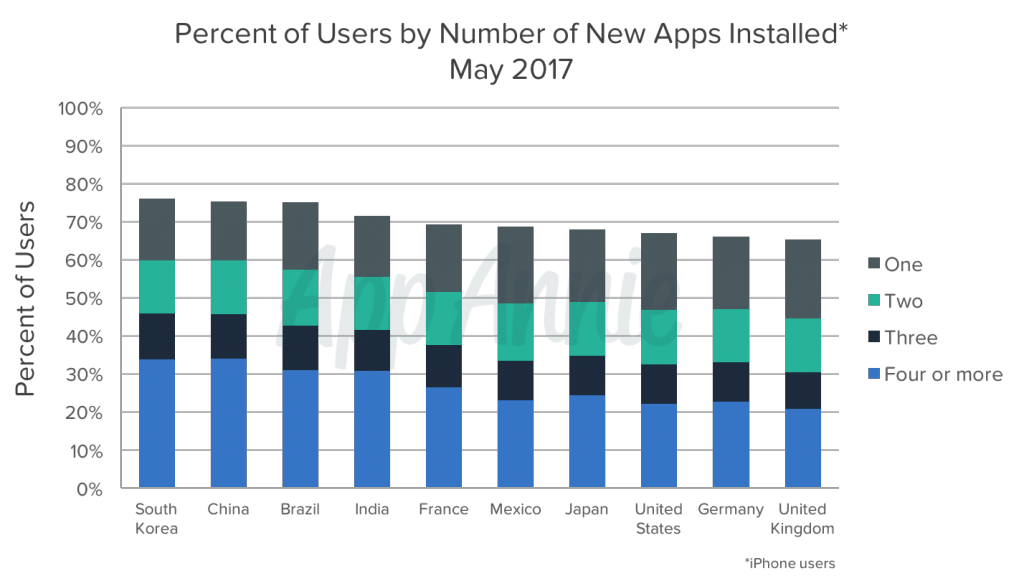 Read our report to learn:
How much time the most mobile-centric users spend in apps

How many users are installing over four apps every month

How much time users spend in Shopping apps

Which countries spend the most time in Finance and Shopping apps

What percentage of users use at least one Travel & Local app
For a closer look into the next five years of mobile, you can also check out our App Economy Forecast report.