Discover how Finance apps in Asia Pacific have flourished and how the category is continuing to evolve.
More people are turning to mobile apps for their financial services. So many regular banking transactions — such as checking an account balance or transferring money to a friend — benefit from the convenience offered by apps. And many banking institutions and fintech companies are seeing the opportunity to enhance customer service and drive loyalty by investing in best-in-class mobile experiences.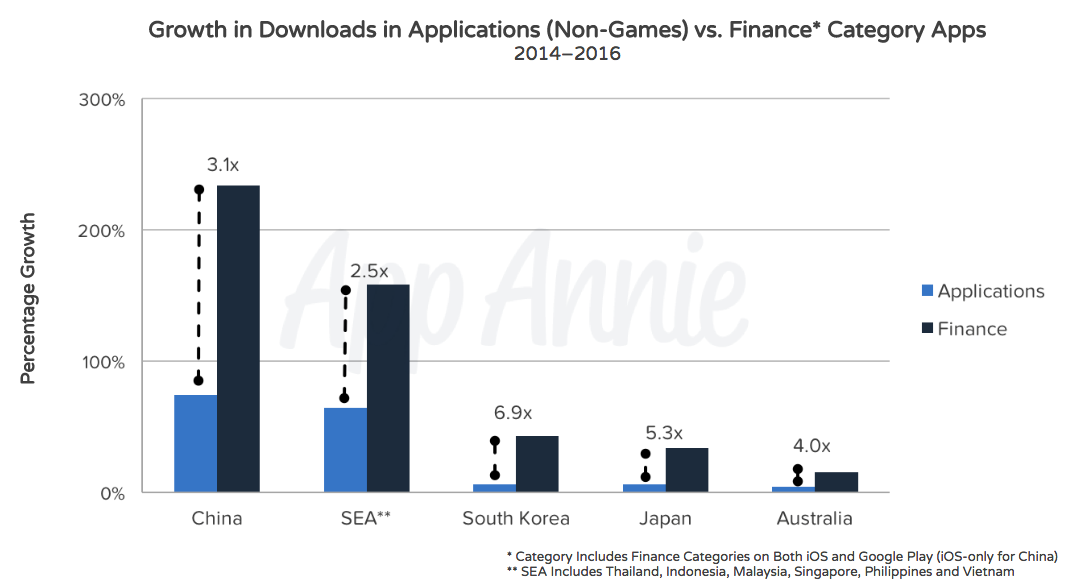 This is a global phenomenon. Total worldwide downloads for Finance apps have increased by 100% over the past two years. And total sessions in 2016 increased 36% compared to the year prior.
In Asia Pacific specifically, the growth of downloads in the Finance category outpaces all app categories combined, with China leading the way.
Our latest report, Finance Apps in Asia Pacific, offers a deep dive into a region comprised of leaders and laggards. Discover which regions have flourished due to early adoption of mobile payments, and which have been stunted due to the regulatory environment.

You'll also learn:

How different markets approach bundling or unbundling banking services

The role of fintech apps in spurring category-wide innovation

Four best practices the leading Finance apps in Asia Pacific employ