Consumer spend in apps reached record highs amidst COVID-19-influenced social distancing measures and lockdown policies.
As communities rebound from the first wave of COVID-19 and brace for a second wave, mobile usage remains high globally — solidifying mobile's role in our lives as consumers embed new app-habits and prioritize socially distant, yet connective, activities for remote learning, working from home, and shopping from the comfort and ease of their mobile devices. Mobile data is more important than ever before in navigating these times of massive change. These changes are reshaping the world and people need to understand how to adapt to new user behavior and preferences. 
In fact, monthly time spent in mobile apps grew 25% year over year in Q3 2020, in excess of 180 billion hours each month of July, August and September 2020.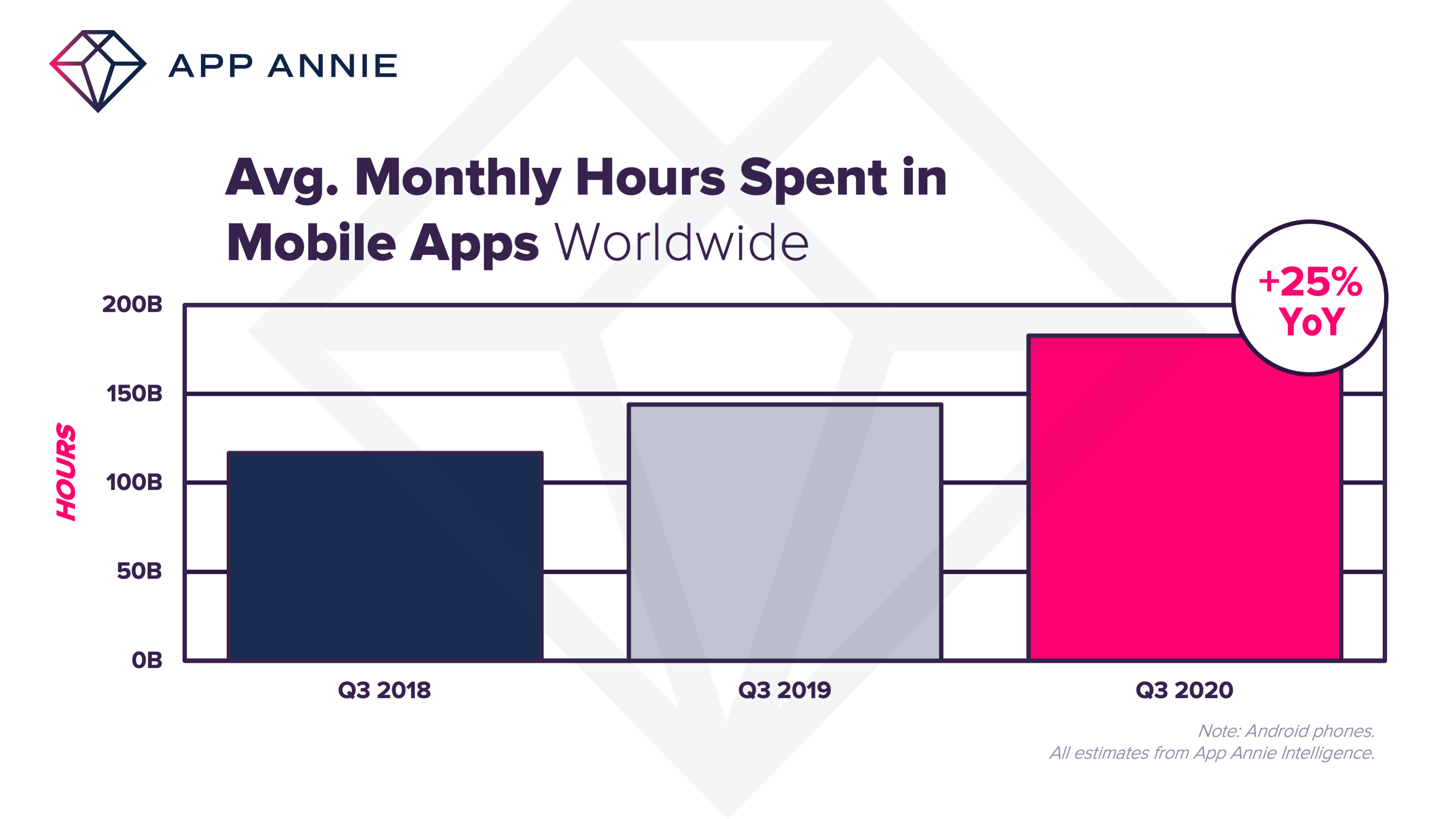 For an exclusive look at the impact of COVID-19 on mobile in Q3 2020, fill out the form below. Those who log-in will be able to see new insights and key performers immediately below.
DISCLAIMER
App Annie is a mobile market estimate service provider. App Annie is not registered in any investment advisory capacity in any jurisdiction globally, and does not offer any legal, financial, investment or business advice. Nothing contained in this communication, or in any App Annie products, services or other offerings, should be construed as an offer, recommendation, or solicitation to buy or sell any security or investment, or to make any investment decisions. Any reference to past or potential performance is not, and should not, be construed as a recommendation or as a guarantee of any specific outcome. You should always consult your own professional legal, financial, investment and business advisors.