With 2020 set to be mobile's biggest year, take a closer look at how the industry changed over the years, the fuel driving successful apps, and how users have benefitted from more choice than ever before.
The importance of mobile has grown tremendously over the past 5 years, with the average consumer now spending over one-fourth of their waking life in apps. As our use of apps and use cases for mobile have increased, so have the speed and degree to which these apps can rise to the top — about one-third of top 100 most downloaded apps are new entrants each year.
In this report, produced by App Annie and commissioned by Facebook, we review historical trends in the mobile app ecosystem to understand how the global app landscape has evolved over the past 5 years and how those trends have expanded consumer choice. In particular, you will learn:
How quickly entrants can achieve traction
Why consumers have increased their use of apps across multiple categories
The increasing diversity of top apps & companies
How traditional categories, including entertainment, social, media, and video, are continuing to blur
How successful apps have grown their audiences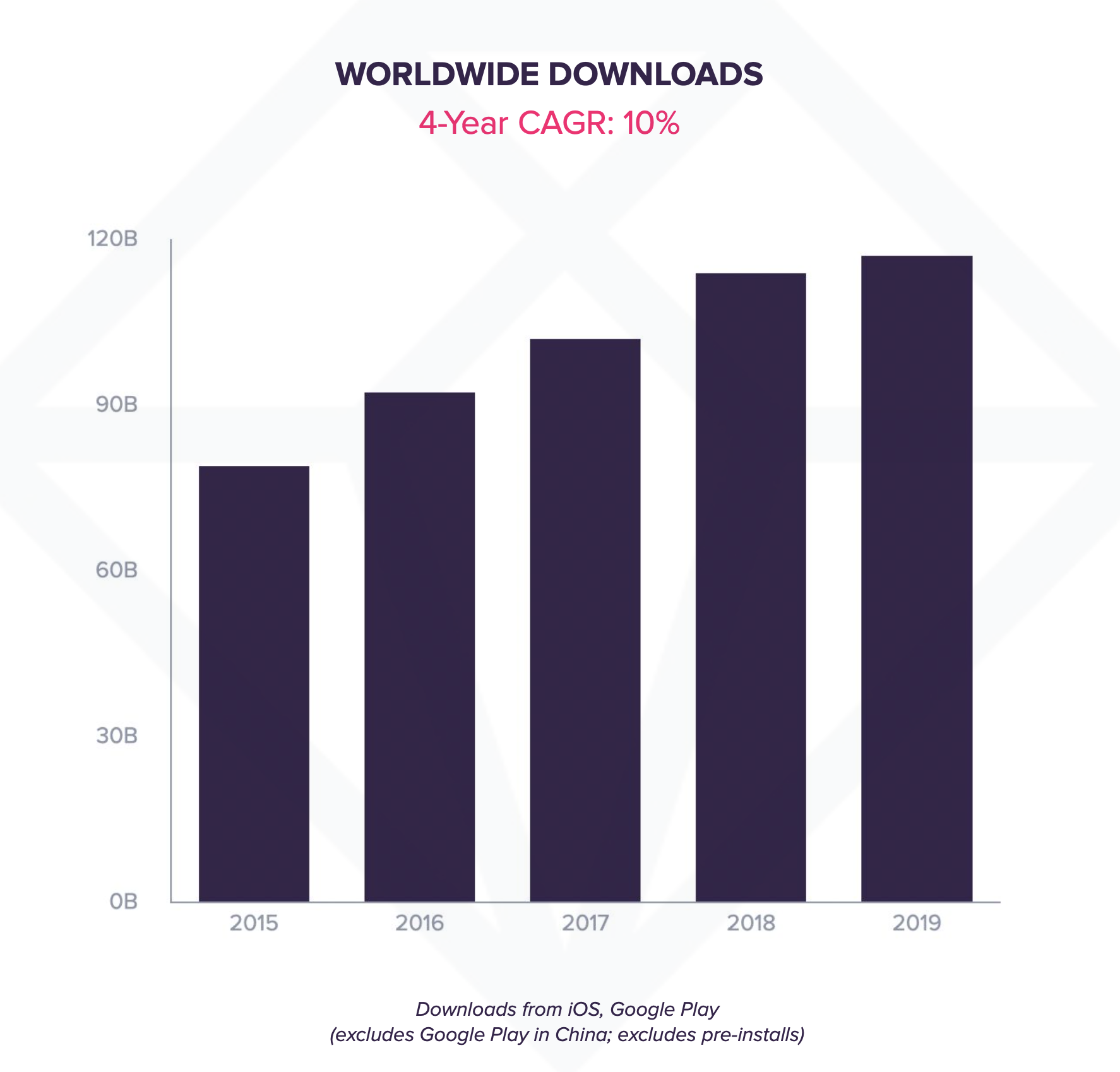 Download the report today to see how you can apply this knowledge to your own business.