Mobile has empowered consumers to manage their prescriptions and medical records on-the-go and enabled faster, more accessible visits with doctors.
Consumers Choose Mobile to Manage Their Personal Health
Global downloads of medical apps grew to over 400 million in 2018, up 15% from two years prior, showcasing demand for managing medical records, prescriptions and appointments from the ease of a mobile device. As with mobile banking, consumers are showing they trust mobile apps with their most sensitive information and are willing to leverage them to replace tasks traditionally fulfilled in-person, such as going into a bank branch or, in the case of medical apps, to a doctor's office.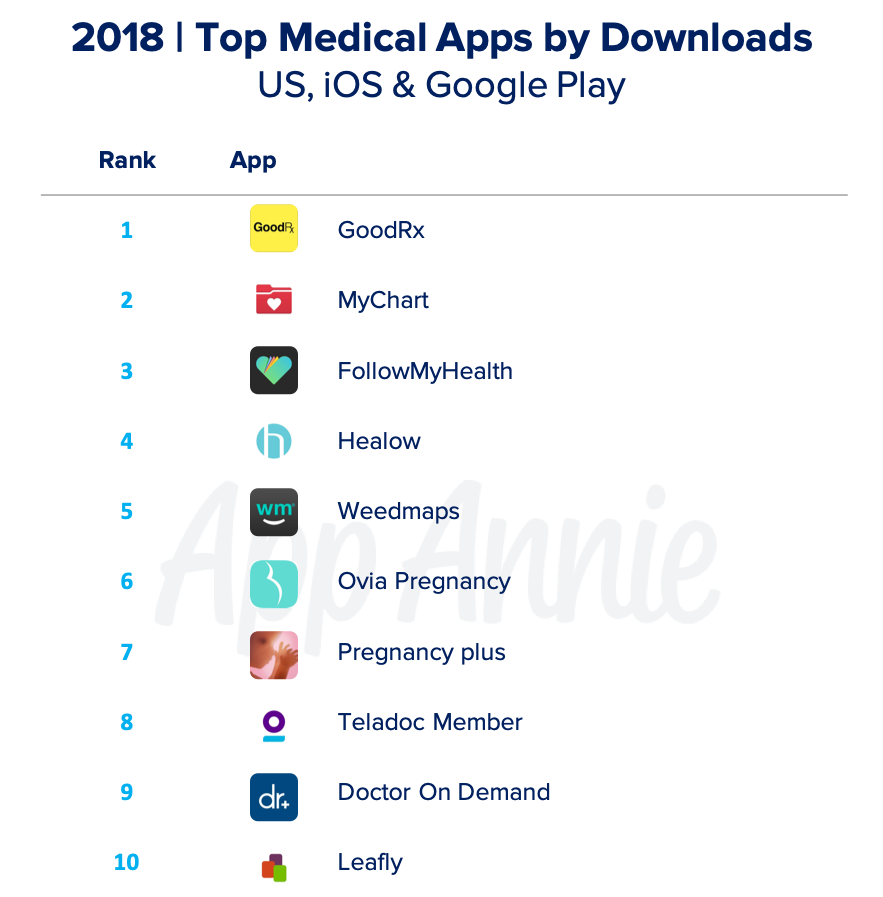 Growth in medical downloads comes from both mature markets like the United States, United Kingdom and France at 35%, 40% and 40% respectively, as well as emerging markets like Brazil, India and Indonesia at 35%, 65% and 110% growth respectively. Health and Fitness apps also saw strong growth in 2018, indicative of a growing trend of consumers turning to mobile to manage personal health. Global consumer spend in Health and Fitness apps have grown 3x in 2018 from 2016.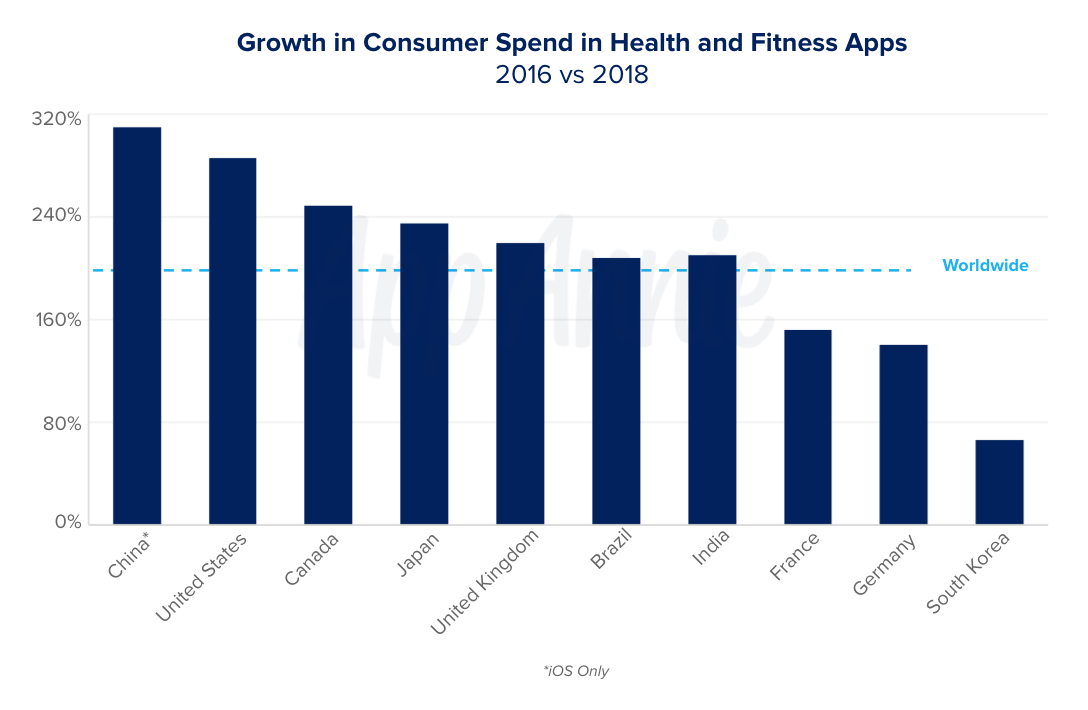 Mobile's Transformation of Doctor's Visits
Mobile offers a unique portal to access medical attention by video calling a doctor remotely. This can help curb the spread of illness in waiting rooms, provide medical access to those in remote locations, process patients more efficiently and slot seamlessly into a patient's busy schedule. While mobile isn't likely to replace in-person care, it is a complementary tool that can provide greater access, efficiency and patient involvement.
We took a look at the most popular players in the telehealth space by average smartphone monthly active users (MAU) in 2018 and re-ranked these by downloads, install base and average rating to achieve a cross-section of consumer demand, engagement and sentiment. Downloads is an indication of demand in 2018, whereas install base (the average number of devices with the app installed) shows the result of the cumulative demand and retention. We defined a telehealth app as a medical app whose primary function is for video calling your doctor and does not include medical apps where one feature is telehealth calling, among others. Teladoc and Doctor on Demand claimed the top two spots for each metric analyzed and also were the only telehealth apps to rank in the top 10 medical apps by downloads in 2018.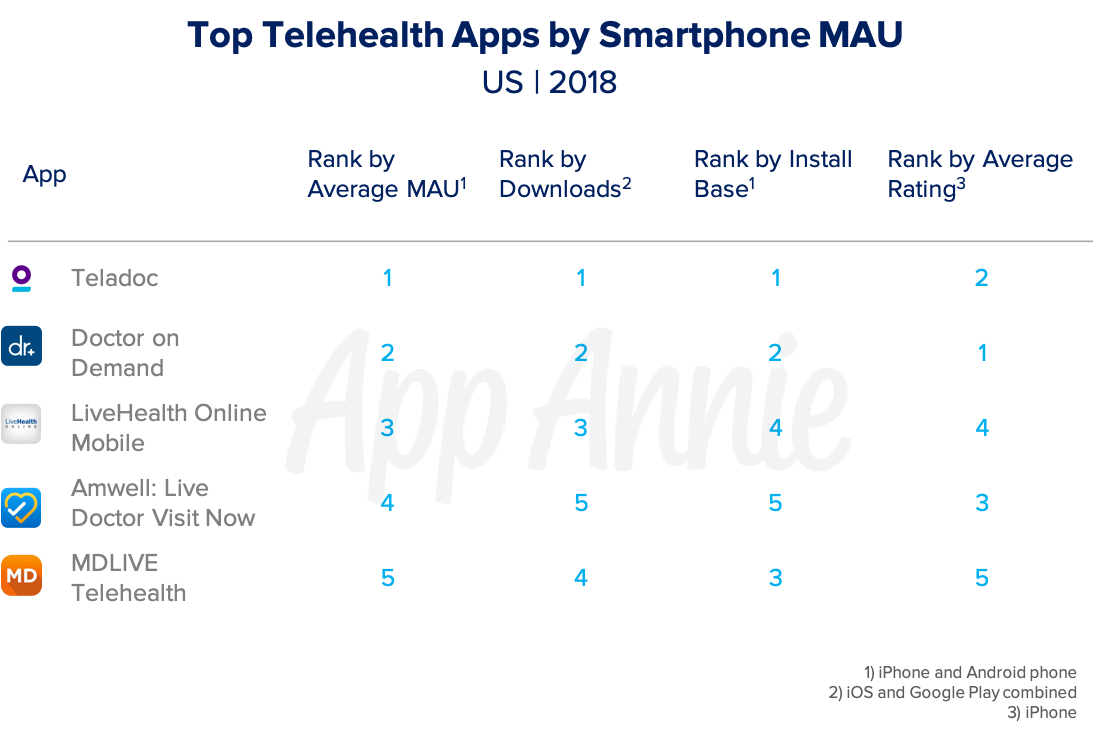 2018 was a transformative year for health-related apps. We are excited to see how mobile empowers consumers to take ownership of their personal health and how companies innovate to meet consumer demand for mobile services in 2019.
For more on mobile's transformation of nearly every industry, read our State of Mobile in 2019 Report: