Discover market leaders and best practices for video streaming apps in Europe.
Mobile has overhauled the media industry. The global time spent in the Media & Video category has grown by over 210% in the past two years. It has surpassed the speed at which apps as a whole are growing, and is poised to beat out Games in total time spent in-app.
We took a closer look at the growth of video streaming in our latest report, Video Streaming in Europe — Small Screen, Big Market. In the past 12 months, France, Germany and the United Kingdom have all seen a significant increase in data usage through top video streaming apps. Germany's usage alone more than doubled, keeping its position ahead of France and the UK.
As a whole, the average time spent per person in video streaming apps has also increased for users in all three countries. Streaming app users are more likely to be using other video services as well, potentially indicative of the broader cord cutting trend.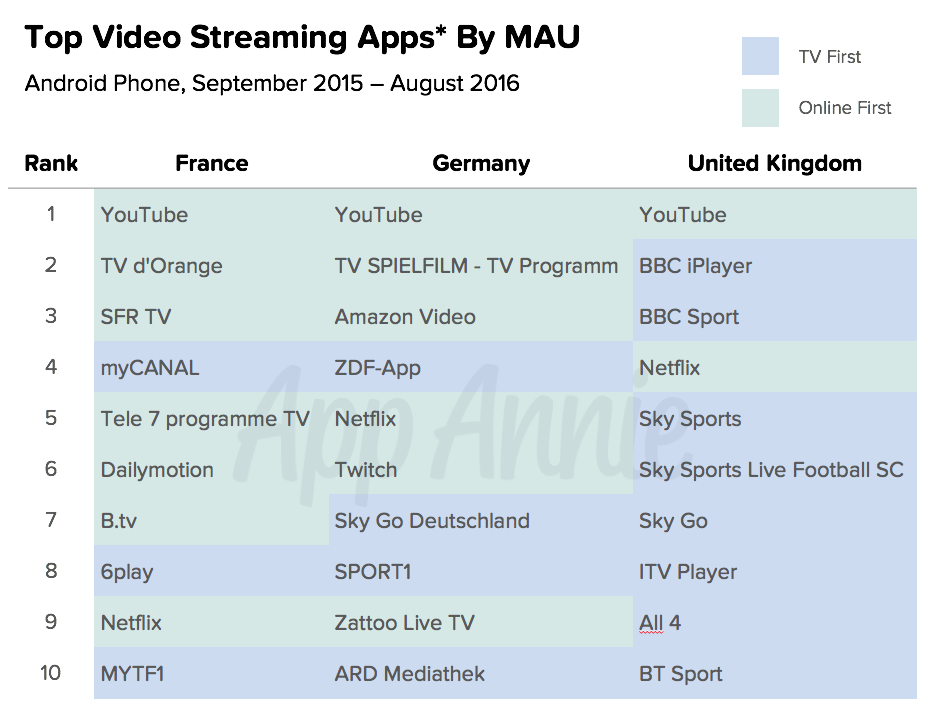 On a country level, the UK has the most TV-first companies moving to mobile, while Germany and France see a more widely distributed audience across online- and TV-first apps. In addition, a few consolidation apps — which provide pre-populated packages with content from multiple services — found a home in the top rankings.
Explore our latest report for best practices and case studies showcasing how top video streaming apps have leveraged partnerships, user experience (UX) enhancements and technological innovation.