A coveted place among only 15 other non-gaming apps
Bumble has joined the Billion Dollar Club — in good company among only 15 other non-gaming apps, and the only other dating app outside of Tinder, which is currently the #1 ranking non-gaming app by consumer spend to date (Nov 30, 2021). The full list of apps in the billion dollar club include: Tinder, YouTube, Netflix, Tencent Video, TikTok, iQIYI, Pandora Music, LINE, Disney+, HBO Max, BIGO LIVE, Google One, LINE Manga, piccoma and Youku.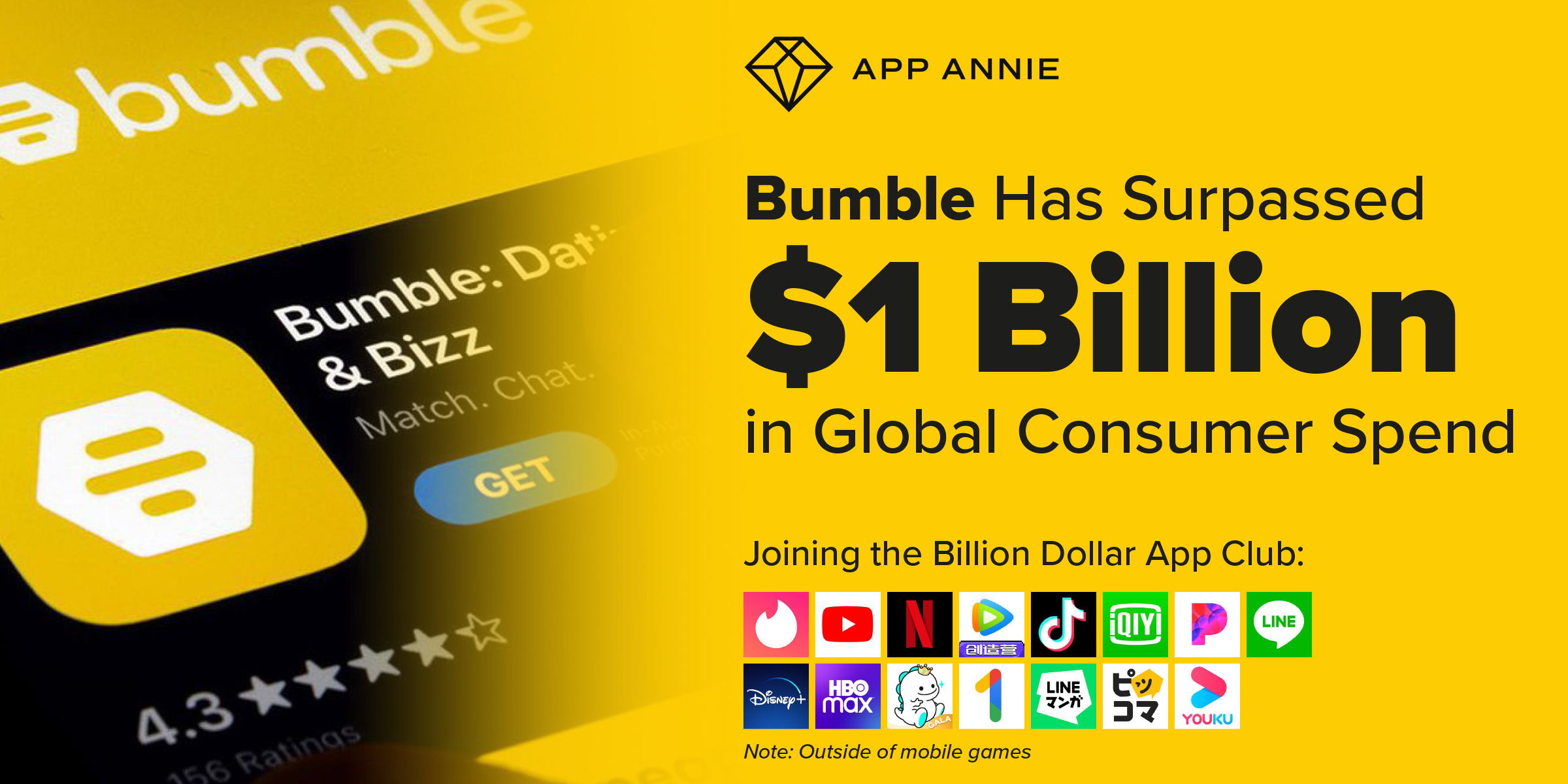 Bumble is the #2 dating app by lifetime spend behind Tinder and the highest ranking dating app that focuses on prioritizing women making the first move. The company went public in February 2021 and has continued to see success via it's in-app subscription and in-app purchase model, where users can subscribe to Bumble Premium or Boost including travel features, spotlight, superswipes, among others in addition to one-off credits.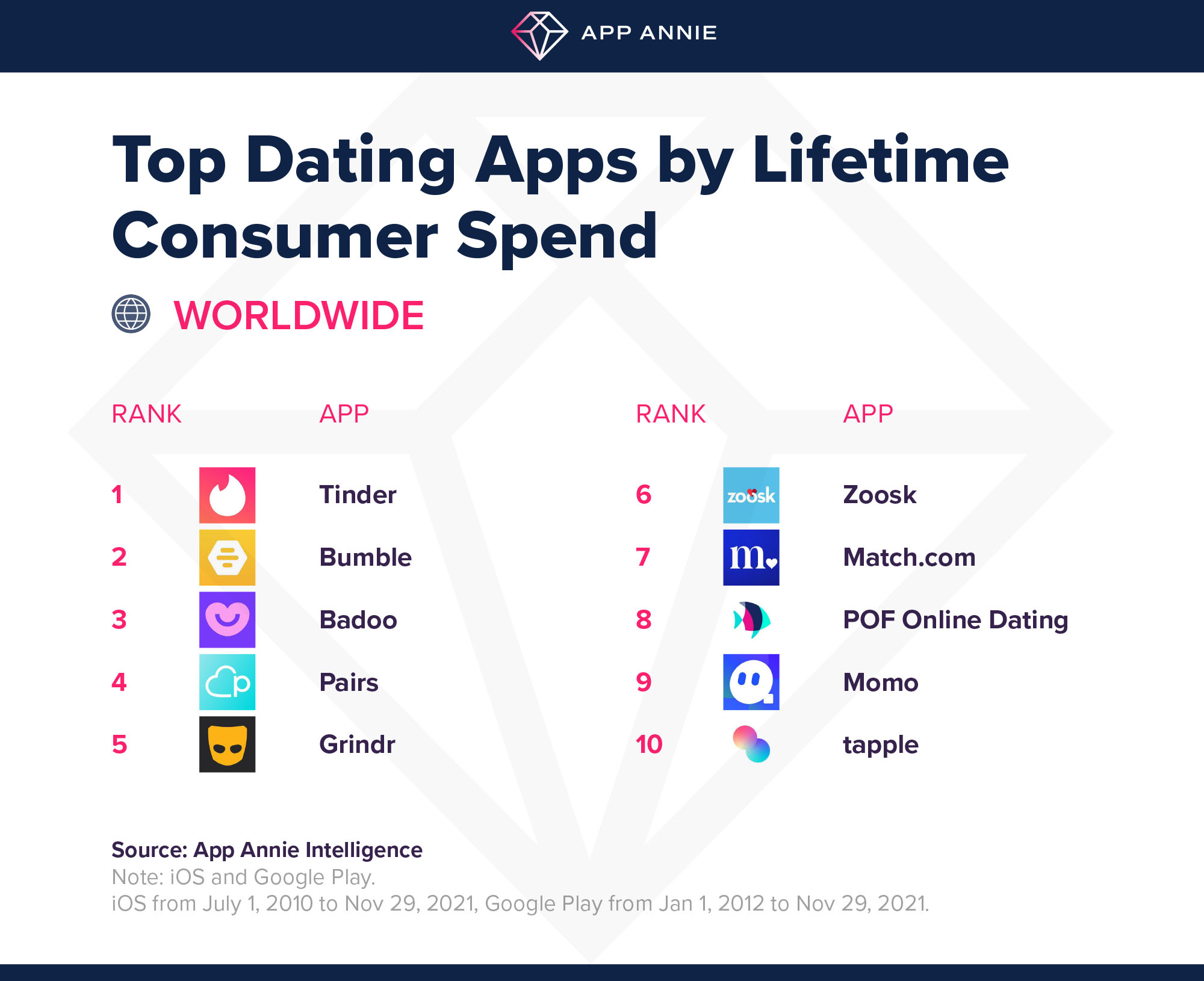 Bumble casts a wide net globally among users. The top markets contributing to its lifetime consumer spend include western markets like the US (its HQ), UK, Canada and Australia, but also includes India, Mexico which are high-growth markets on mobile overall and represent strong future potential for user acquisition growth.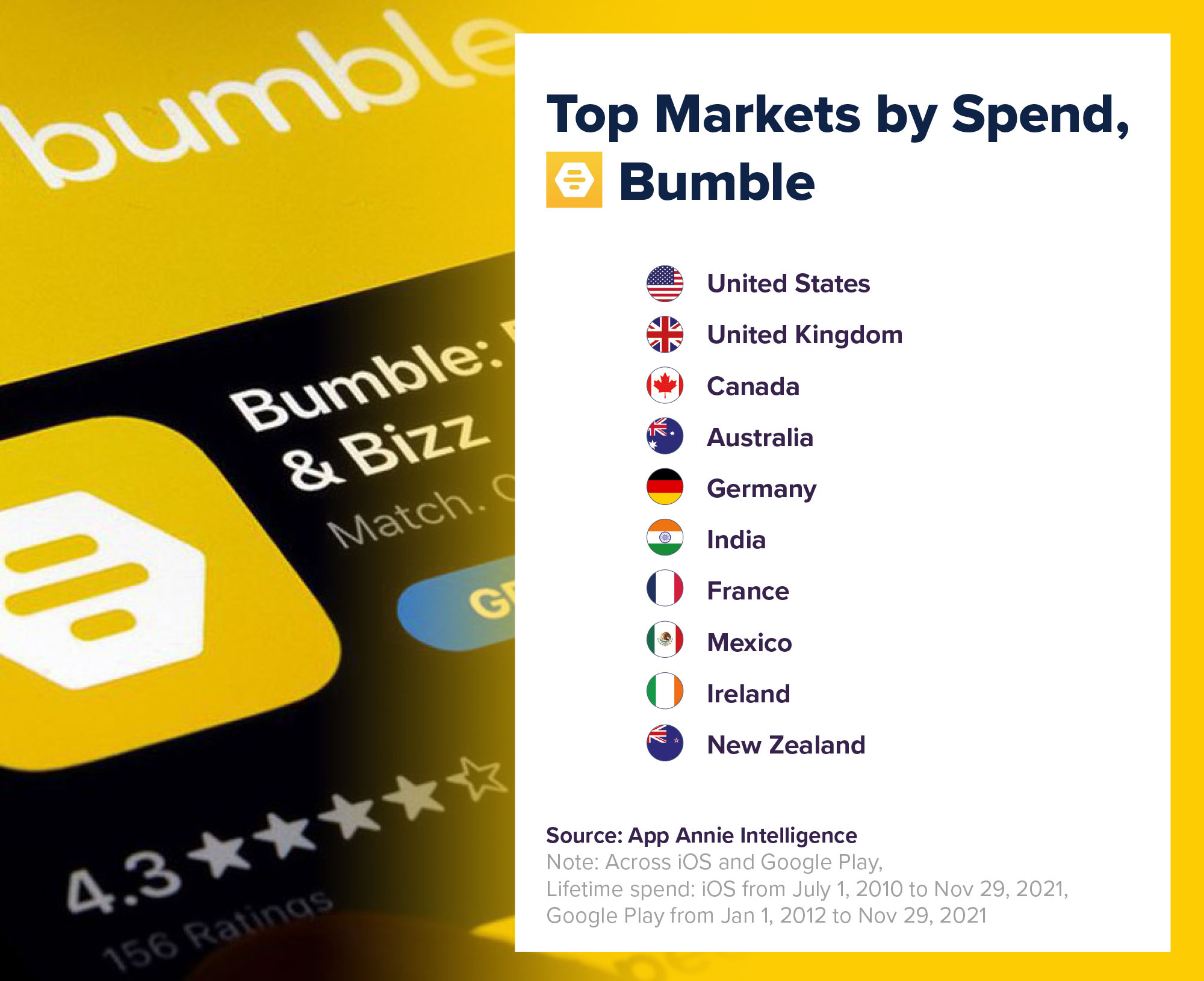 Looking for more mobile insights? Pre-register to be among the first to receive the industry's leading mobile report: App Annie's State of Mobile 2022:
DISCLAIMER: 
App Annie is a mobile market estimate service provider. App Annie is not registered in any investment advisory capacity in any jurisdiction globally, and does not offer any legal, financial, investment or business advice. Nothing contained in this communication, or in any App Annie products, services, communications, or other offerings, should be construed as an offer, recommendation, or solicitation to buy or sell any security or investment, or to make any investment decisions. Any reference to past or potential performance is not, and should not, be construed as a recommendation or as a guarantee of any specific outcome. You should always consult your own professional legal, financial, investment and business advisors. Additionally, by providing the information herein, App Annie does not make any representations or warranties and does not undertake any legal or contractual obligations whatsoever. No liability may accrue to App Annie as a result of providing this information to you.