The best publishers understand that time is money. Get insights into usage trends around the world and see how leading apps are driving engagement.
To monetize on usage, it's essential to have a deep understanding of current and prospective users. This includes their demographics, in-app behaviors and favorite apps. You'll want to know how much time users spend with your competitors and what features keep them around.
With this data in hand, you'll be equipped with the knowledge to roll out features your audience will love, create targeted user acquisition campaigns and refine your app store optimization (ASO) strategy.

In our latest report, How Usage Data Can Give You A Competitive Edge, we take a closer look at the usage of social apps, like Facebook, Instagram and Snapchat, and media and entertainment apps, like YouTube, BBC News and radiko.jp. Focusing on the United States, the United Kingdom and Japan, we uncover the most-used apps and dig into demographic and retention trends, with analysis on what they mean for publishers.
Get access to this complimentary report now. 
Leveraging App Annie Usage Intelligence, we arrived at two major takeaways for app publishers.
1. Identify Opportunities to Engineer a Network Effect
Per Arun Sundararajan, a professor at NYU: "A product displays positive network effects when more usage of the product by any user increases the product's value for other users (and sometimes all users)."
But before your app can add value to other users, you'll need to have some users to start with. One way to streamline the process of signing up users and eventually their friends is through social integrations, like Facebook Login.
Make-your-own music video app musical.ly, for instance, offers social login through Twitter and Facebook. Not only does this feature make it easier to sign up for musical.ly on mobile, it also helps new users find friends already using the app and offers the option for them to invite others.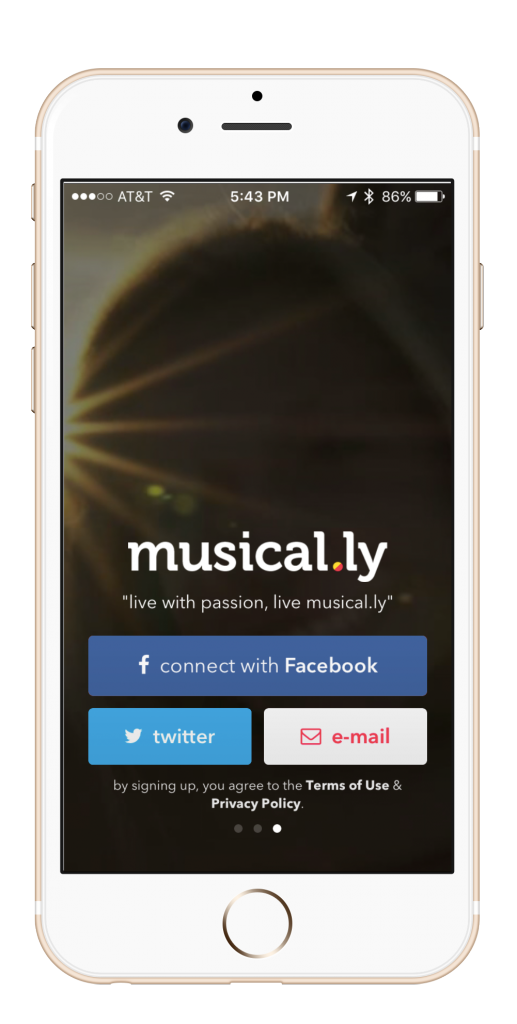 Musical.ly streamlines the signup process by offering social logins
Moreover, built-in social sharing functionality enables the app to piggyback on the success of other apps, helping to draw new users in by actively demonstrating the app's value. Photo-editing app Prisma recently leveraged this to great effect.
2. Even for Apps, Content Is King
If the goal is to have users actively engage with the app in the long-term, you'll need to find ways to keep them stimulated and entertained. For social apps, this can be through user-generated content in the form of one-to-one and one-to-many conversations.
For media and entertainment apps, there are a few ways to use content to boost engagement, such as providing a curated experience, exclusive access to original content, or entertaining user-generated content.  
To go back to musical.ly: While long-term user-generated content may make up the bulk of what's available on the app, they've been able to supercharge growth through influencer partnerships and have even secured the exclusive rights to release music videos.

Apps like Netflix and Amazon Video have leveraged original programming to grab share of time (and share of wallet). And Spotify gets users coming back week after week for specially curated playlists like Discover Weekly, which was so successful it ended up starring in their latest ad campaign.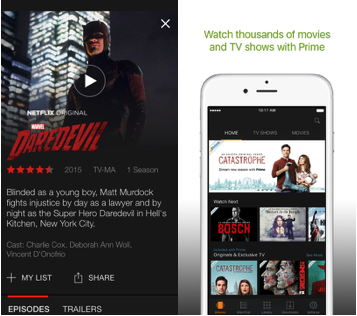 Netflix and Amazon Video use their app store page screenshots to emphasize original content.
Translating Usage to Revenue
As publishers work to incentivize long-term usage, they'll be rewarded with a larger piece of the revenue pie. Recently, Apple announced a change to the iOS App Store that would raise the traditional 70/30 publisher-store revenue split to 85/15 if the user renews their subscription after one year.
Learn more about trends impacting social and media and entertainment apps, and how you can leverage competitive insights to build your app business. Download How Usage Data Can Give You A Competitive Edge.
Want to know more about the data powering this report? Uncover user engagement, retention and demographic data for millions of apps across the world. Request a demo of App Annie Usage Intelligence.