The 2019 holiday season is right around the corner, and mobile is set to play its biggest role yet.
To guide retailers through mobile's influence on holiday shoppers, we partnered with Poq, a platform that empowers retailers to create native apps, to bring you the key trends to watch in the 2019 holiday season.
Time Spent in App Drives Shopping Conversions
Mobile has taken over share of wallet for US consumers. Retailers leveraged mobile to drive both in-store and digital traffic. Digital sales, in particular, saw strong correlation with growing mobile engagement. What is particularly impressive is that time spent specifically in mobile apps drove digital sales which encompassed mobile apps, mobile web and desktop sales.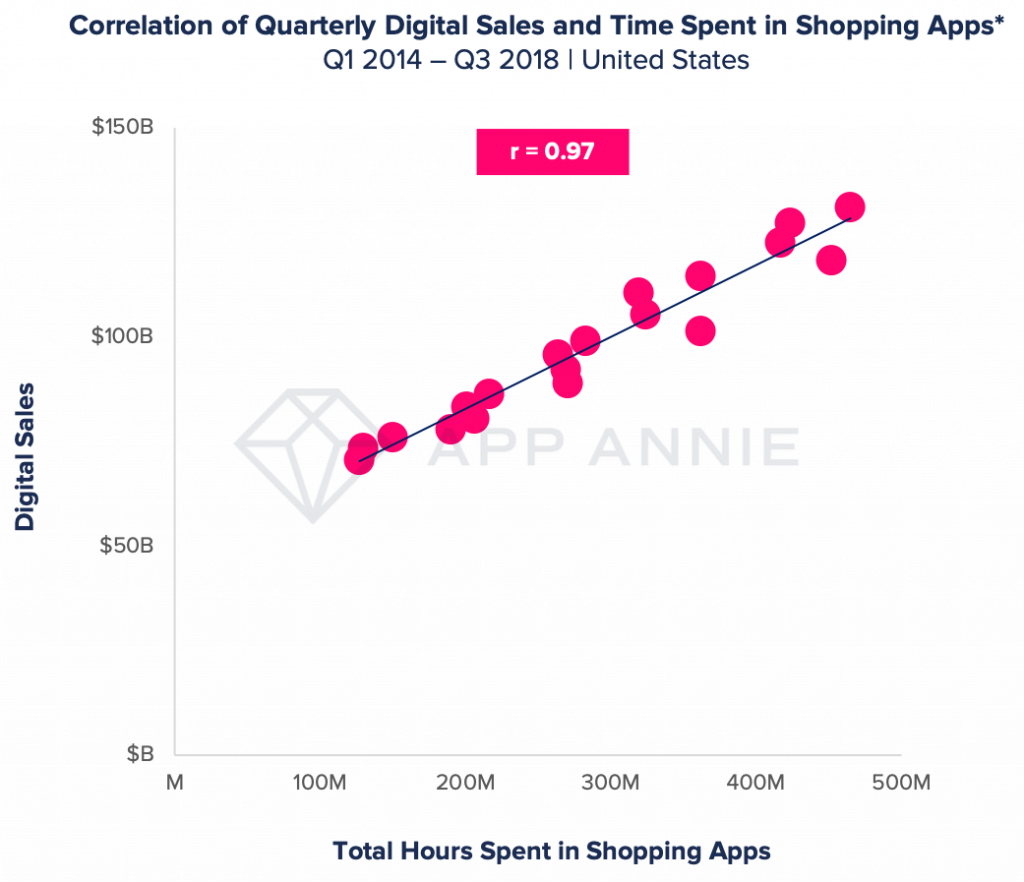 Globally, mobile is set to comprise nearly 75% of total e-commerce transactions by 2021, and we expect mobile to be integral to consumers' shopping experience in Q4 2019. 
Timing on Black Friday is Critical for Mobile Traffic and Sales
Poq's data showed peaks in sessions throughout the Black Friday at 8am, 6pm and 8pm, aligning with commutes and generally when consumers return home from work. However, it was a different story for spending, with peak Black Friday revenue occurring later in the day at 10 pm.

Leveraging push campaigns to drive traffic between 7 am and 10 am can help capitalize on consumers doing their Black Friday research. Coupling this with push notifications later in the evening hours can drive users back to your app when they are ready to make a purchase.  
For the full list of the key mobile trends to watch this year, watch our Webinar on Retail Trends to Watch in the 2019 Holiday Season: