Israel's technology sector has experienced amazing growth in recent years, which led to the country earning the mantle of Startup Nation. In fact, 2014 was a record year for Israel's tech scene with nearly $15 billion in acquisitions and IPOs. Mobile app development is one area that is seeing amazing growth — and things don't seem to be slowing down.
We're excited to announce the release of our spotlight on Israel's explosive mobile app economy, David vs. Goliath: Israeli Publishers Taking on the World. Download our latest report to learn which companies are excelling in overseas markets, key countries driving success for Israel's top publishers, paths taken by Israel's "app pioneers" that aspiring publishers are emulating, and much more.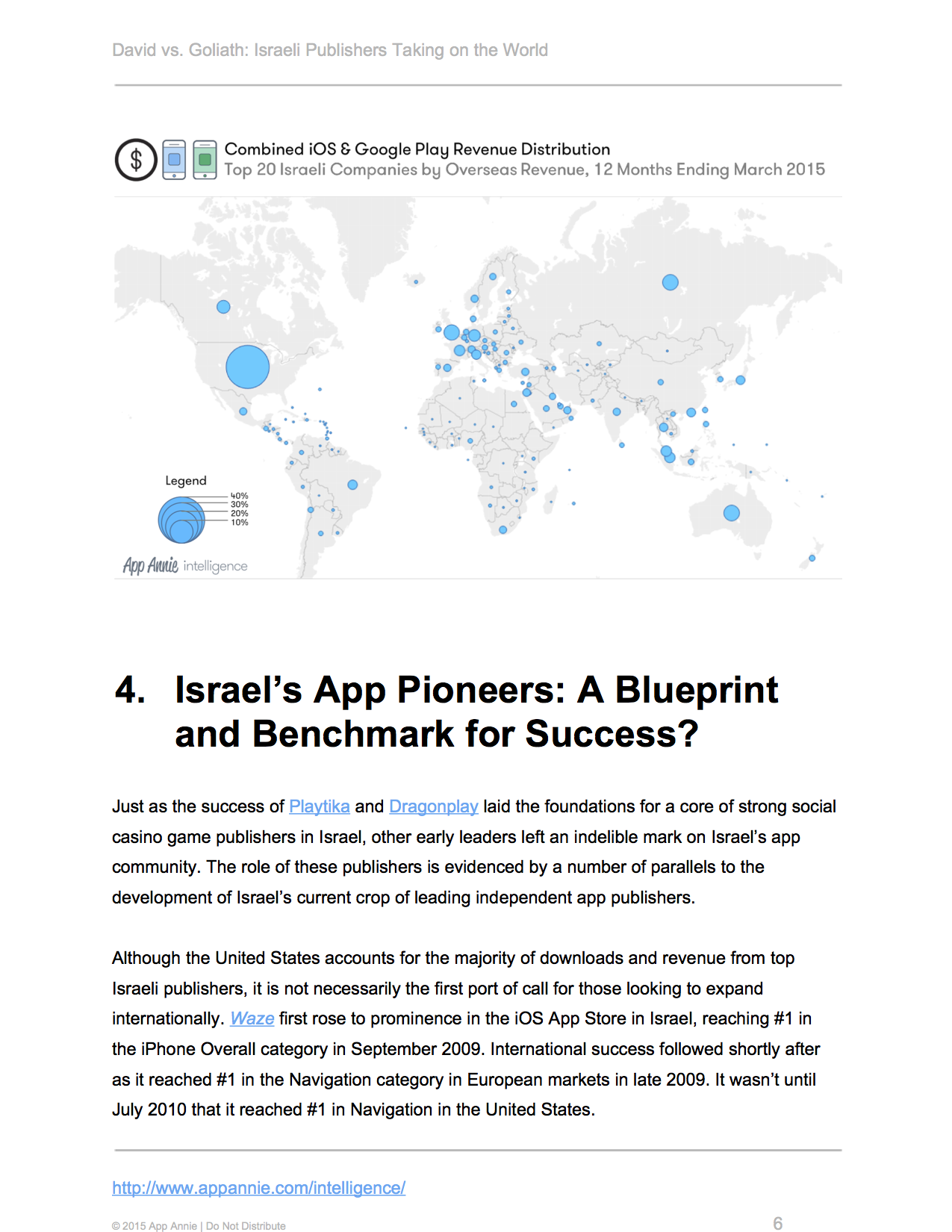 See where Israel's publishers are generating revenue overseas. Some of the top countries may surprise you.
Below is what you can learn from our free report:
Which Israeli companies are generating the most downloads and revenue overseas
Why the United States is a key market for Israeli publishers (plus other lucrative overseas markets)
To gain access to the full report, click the download button below:
Want More? App Annie Has It
Subscribe to our blog to see more app industry reports, conference updates and product news. We love hearing from our readers, so share your questions and comments below or on Twitter.
Want to perform your own analysis? Create a free Store Stats account or request an Intelligence demo today.