Ever wondered what the app industry's top players are doing to top the rankings?
For our latest series, we're digging into the secretive world of user acquisition across the industry's most popular app categories. Many people are great at developing apps, but getting users to install and stick with your app — without evaporating your budget in the process — is a science often shrouded in mystery.
To start, we're spotlighting Eyal Grundstein, VP of User Acquisition and Growth Marketing at GSN Games, who explains what it's like to manage one of the largest brands in mobile casino gaming.
The Path to User Acquisition
Like many in the space, Eyal didn't start in User Acquisition (UA). A computer science graduate, he earned an MBA from NYU's Stern School of Business before moving to Silicon Valley to cut his teeth in product management in the web search space, working first for Yahoo and then competitor Bing.
When search's growth started slowing down, he kept an eye out for the next high-growth industry, ending up in the mobile gaming space. TinyCo caught his eye and became his first foray into the world of UA.
And his timing couldn't have been better. Eyal came into the industry right as iOS was implementing policies against incentivized installs (rewards that incentivize users to watch an app trailer or download another app in exchange for in-game currency), which meant companies that built strategies around this were struggling. You had to get your users other ways. Being so early in the mobile marketing space, Eyal and his team got a chance to define the standards of mobile user acquisition before there were any clear standards, with key learnings around attribution, traffic sourcing and even native ad units.
Three years ago, he made the move to GSN Games. It had a strong product with its mobile app GSN Casino, but wasn't hugely successful just yet. However, they wanted to be a leader in the space — and Eyal was motivated to drive results.
"I was able to take my learnings from TinyCo, which is a mobile-first gaming company that did really well, but had ceilings on their LTVs due to the nature of casual simulation games," said Eyal. "With its foothold in social casino games, GSN Games has higher LTVs, strong financial backing from its parent companies, and really strong licensed brands such as Wheel of Fortune."
Picking Your Media Mix
According to Eyal, "[!gsn!] uses all the different channels — social, affiliate, video networks, and even offline ones like print and TV." They take a hybrid approach, but find the best channels are the ones that offer the most advanced targeting features. Targeting allows Eyal to be more granular about which users see his ads.
Top on the list? Facebook. "Facebook is the number one channel of preference for almost anyone in UA because it has the most detailed level of targeting and huge reach."
Internationally, it's a totally different ballgame. Markets like India, China and Russia require different mixes and you'll need market-specific strategies. Eyal suggests working with local partners who may be better versed in what strategies work best in those markets.
On top of that, you need to be aware of current platforms (Android versus iOS), upcoming ones and other factors.
But really, it all comes down to following the audience. If your audience is on Facebook, go there. If they're elsewhere, like Snapchat, go there.
"So if you think of it that way, as a marketer, you really have to follow where the audience is going and be on top of that. The millennials of today, they use Facebook, but not as much as older audiences. But if you're thinking of marketing to them, what are they doing? Which apps are they using?" says Eyal.
Eyal pointed out Instagram as a surprise entrant to the space. "It's really scaling for a lot of people."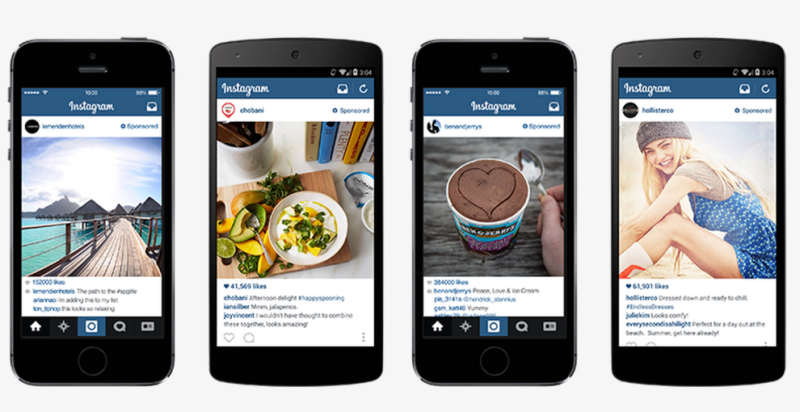 (Image Credit: Marketingland)
It's also important to know where your audience isn't. If they're not going to movies or reading magazines, you shouldn't allocate too much budget to those channels.
Recap:
Go Hybrid: Use a hybrid approach with your channels, and pick ones with the most granular targeting features. Facebook alone might not be enough.
Monitor Platforms: Keep an eye on platforms — both current and new ones. Best practices differ for each.
Know Your Audience: Know where your target audience is (and isn't). Advertise accordingly.
Watch Left Field: New entrants come all the time. Network around to ask which platforms are scaling well for others.
What Makes a Network "Good"?
When it comes to comparing networks, Eyal and his team of world class UA professionals focus on ROI — essentially, return on ad spend. That means tracking every dollar spent. The idea is that if you put in $1, you want $1 plus "X" to come back over a user's lifetime (also known as a lifetime value or LTV), which Eyal notes is defined differently by every company. Also, different products have different lifetime values.
When it comes time to decide how much to spend, Eyal notes that GSN segments across a few factors: products, platforms, networks and geographies. "It depends on how you model LTV — and there are a lot of different ways to do it — but at the end of the day, an LTV would be calculated around all those segments plus adding a margin."
Eyal notes that some formats such as TV and radio aren't directly measurable, but there are ways to model LTV.
Identifying the Right KPIs and Analytics
Any UA expert worth his or her salt lives and breathes KPIs. These metrics inform which users are good (meaning they will stick around, and maybe even pay) and which aren't — plus many other things.
Before you get to the point where a user considers paying (which leads to ROI, or in metrics terms, payer percent), you'll need to optimize metrics a few layers above. Eyal thinks retention is the most telling metric — particularly early-term retention.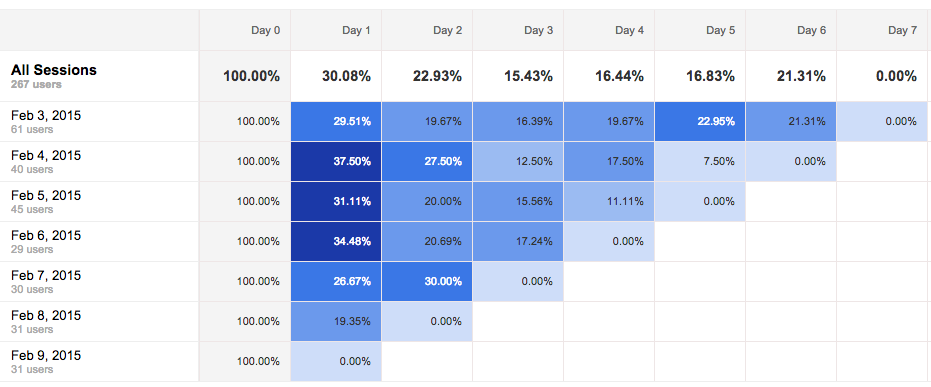 (Image Credit: Google Analytics Blog)
"If day zero is when someone installed our app, and day one they came back, that's a really good proxy to determine if they'll be a paying user. They're retained even though they weren't incentivized to come back. Then if they come back on day two, that's even better. [!retention!] a great early-term metric," says Eyal. "Ideally, if you have people that are as retained or better than your organic baseline, that's a good proxy."
From there, Eyal's team builds out custom segments around users so they can re-target and re-engage them on the platforms and apps they use.
When it comes to what Eyal's looking for in an analytics product, he's looking beyond just data — he wants tools that are prescriptive and provide actionable insights. "You want to use data to make consultative, prescriptive and insightful recommendations."
You can test things like colors, calls-to-action and more. But since there's so much volatility and variability in the market, it's hard to make sense of things. Actionable insights from data is key.
Eyal urges his attribution and analytics partners to think how their products give direct added value to the consumer. Attribution providers, beyond just doing attribution, can give actionable insights like "why a market is exploding, why everyone's buying traffic in China, or why video traffic is dominating."
Recap:
Retain, Retain, Retain: Retention is your most telling metric for whether a user will be a paying customer.
Segment Users: Segmenting users based on KPIs (e.g., retention) is key.
Go for Insights: Ideal analytics partners should give actionable insights, not just readouts.
Localization: It Makes a Huge Difference
App marketers are testing things all the time to increase installs and conversions. Eyal said that one of the biggest wins he's seen was when he localized an app. It's not a quick win, but it was a reality check.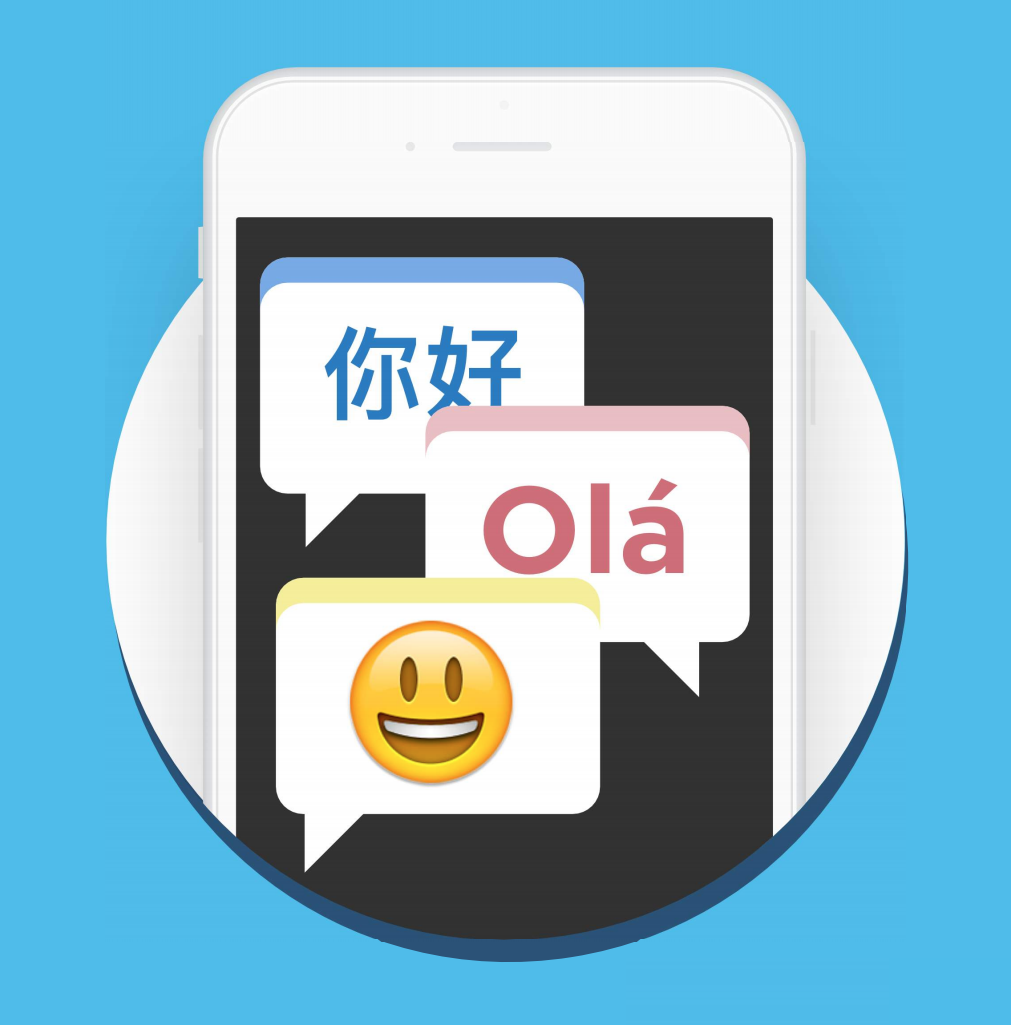 (Image Credit: Onesky)
When he says "localize," Eyal means localizing the entire app, not just the description. "Going that extra mile to make the actual app localized makes a difference in the market."
The key to getting it done right? Finding a strong localization partner and accounting for the extra engineering time necessary to implement it. If you design with a global mindset from the outset, you'll have an easier time.
One big final caveat: be careful about splitting out additional versions. When developers started making apps specifically for iPhone and iPad, they caused themselves a lot of additional work when it came to adapting changes across platforms and devices. Make your app as unified as possible.
Recap:
Localization Moves the Needle: You can test CTAs, pop-up timing, and a host of other things. But when you localize your app into another major language, you're opening it up to a massive new user base.
Develop Something Unified: If you can control it, avoid developing different versions of your app for different form factors. Unifying things will save you big headaches when you need to implement changes.
More Coming Up!
If you're looking for more tips from Eyal, you can catch him presenting at conferences across North America.
Check back for more user acquisition tips from experts across the app stores' most popular categories. Getting users for your app might be difficult, but we're on the hunt to get you the tips you need to succeed.
Eyal Grundstein works alongside his world-class team to drive user acquisition and retention marketing for GSN Games' social casino and casual gaming product line, which includes top-grossing titles GSN Casino and Bingo Bash.

GSN Games delivers social casino games and cash tournaments designed to fuel every player's inner winner. Founded in 1999, the company has evolved into one of the world's top game publishers and creators with game content on mobile, social and the web.