Inshot passed the half a billion download threshold as user generated content reigns supreme on mobile.
InShot first launched in 2014, and in just over 7 years, has passed a major threshold of global downloads. The app empowers consumers with professional editing to videos taken on their smartphones. Inshot was in high demand in a creator economy where video is king and smartphone cameras have become the de facto tool for documenting everyday life. Demand for sophisticated and yet intuitive and easy to learn video editing is evident in the rise of TikTok's popularity. Not only do consumers want to watch short, looping videos, part of the allure lies in the robust video editing capabilities. Inshot provides this professional editing for videos used on all social apps.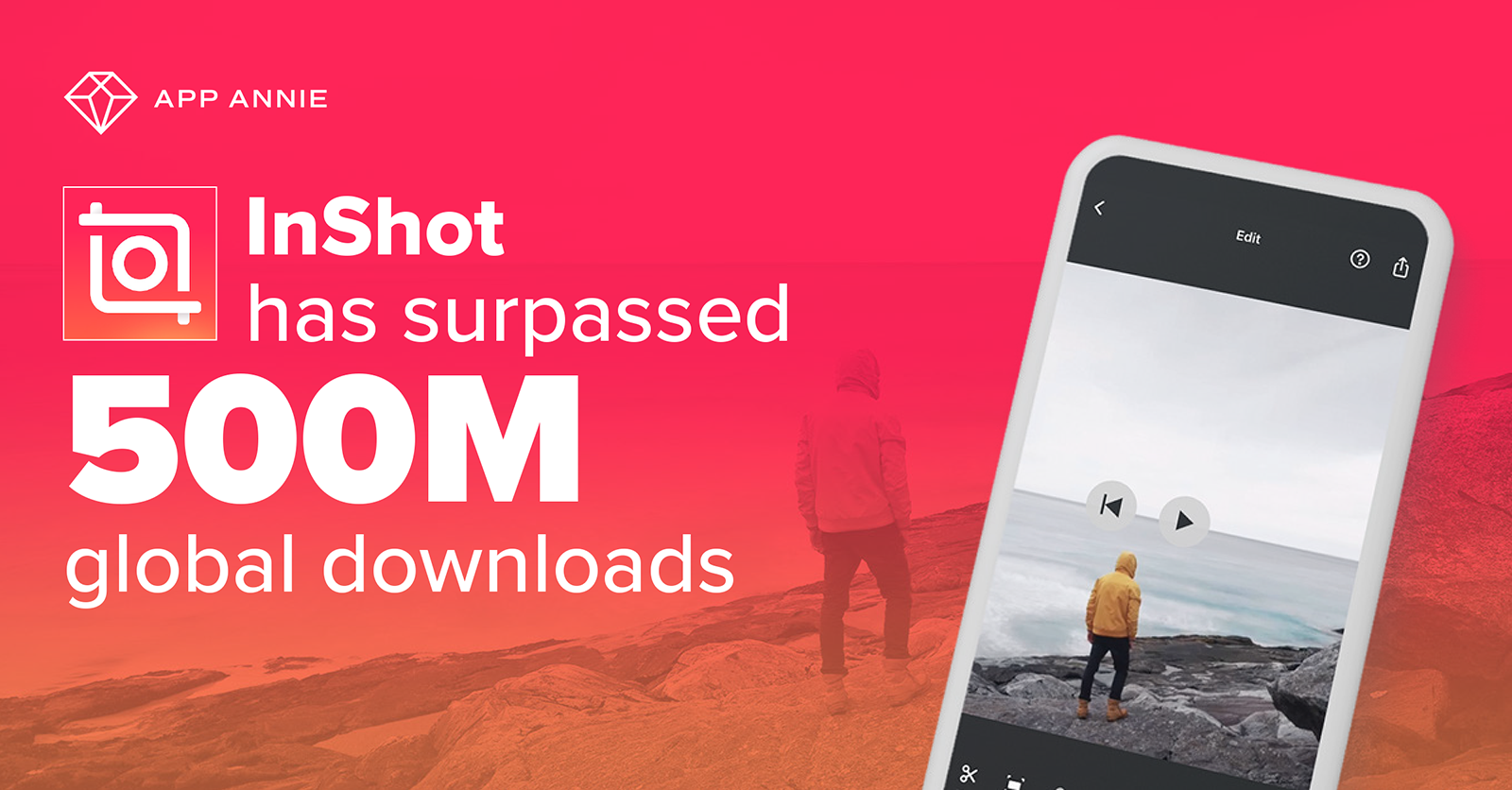 Top markets for downloads include India, Indonesia, Brazil, the US and Russia. Inshot leverages editing features tailored for use on social media including trimming and merging, adding music and voice-over effects, layering text and emojis, incorporating transitions or filters, adding in picture in picture mode and cropping for different platform orientations. The app also allows users to save in a high resolution format and share directly to other social apps like YouTube, Twitter and Instagram. The app monetizes through in-app subscriptions providing additional features and advanced editing capabilities. In H1 2021 alone, InShot ranked #8 by global downloads among Photo and Video apps, ranking alongside some of the biggest players on mobile, including TikTok, Instagram and Snapchat.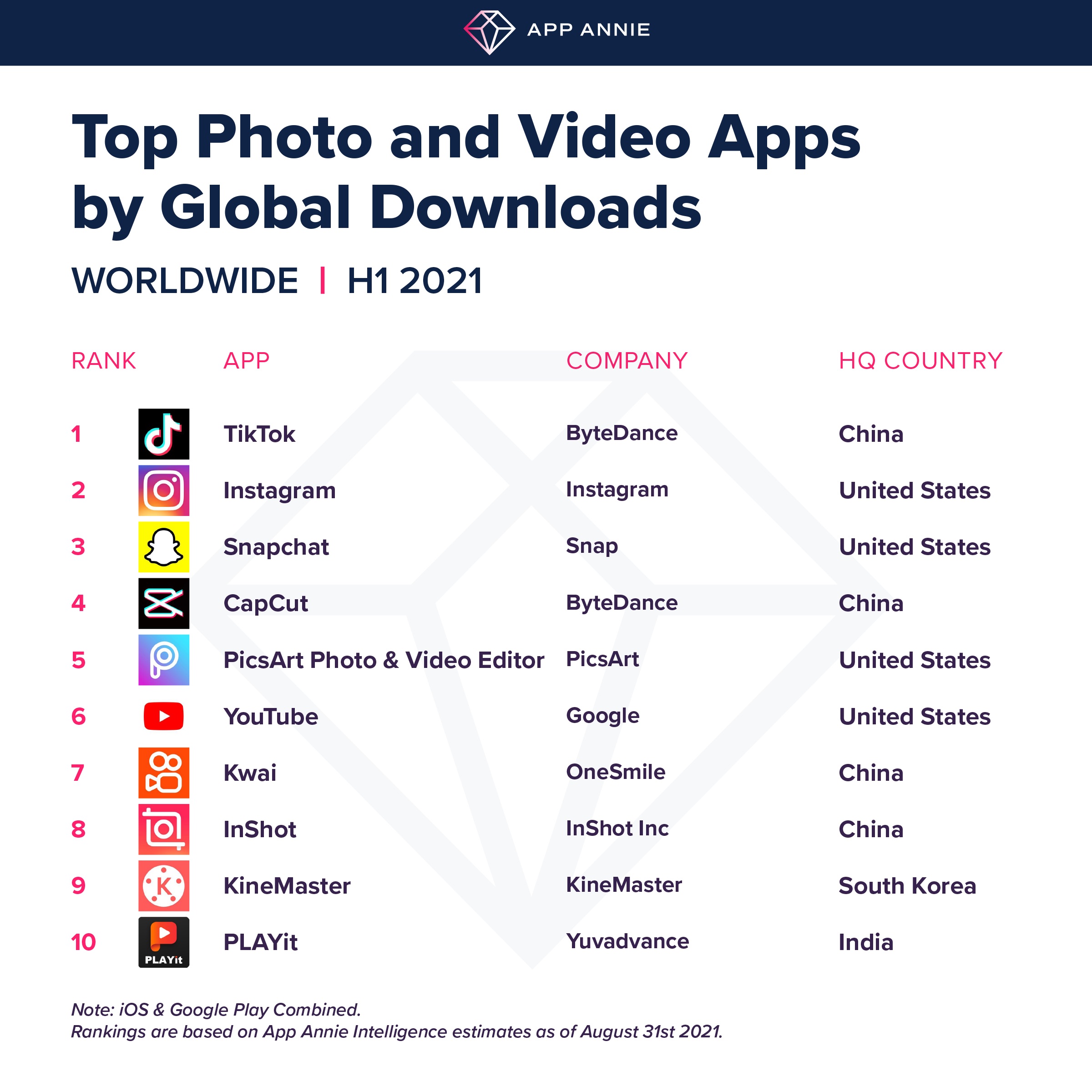 Looking for more mobile insights? Download App Annie's industry-leading State of Mobile report, covering everything you need to know about how to win on mobile in 2021.
Looking to make more of the mobile opportunity? Talk to an expert today.
DISCLAIMER: 
App Annie is a mobile market estimate service provider. App Annie is not registered in any investment advisory capacity in any jurisdiction globally, and does not offer any legal, financial, investment or business advice. Nothing contained in this communication, or in any App Annie products, services, communications, or other offerings, should be construed as an offer, recommendation, or solicitation to buy or sell any security or investment, or to make any investment decisions. Any reference to past or potential performance is not, and should not, be construed as a recommendation or as a guarantee of any specific outcome. You should always consult your own professional legal, financial, investment and business advisors. Additionally, by providing the information herein, App Annie does not make any representations or warranties and does not undertake any legal or contractual obligations whatsoever. No liability may accrue to App Annie as a result of providing this information to you.