App Annie's look back at the first 10 years of Google Play reveals the most popular games of all time
It may surprise some to know that Kiloo's Subway Surfers is the most downloaded game of all time on Google Play. Over the past decade, a whole industry has grown up around mobile gaming, drawing the attention of incredible independent game developers and established gaming studios alike. In fact, mobile continues to pull ahead as the leading platform for consumer spend having exceeded PC, handheld and console gaming each year since 2014.
App Annie's The Most Popular Google Play Apps of All Time report, the industry's most trusted analysis of the history of Google Play, will show you how the platform has grown and which markets will provide amazing opportunities to game developers around the world.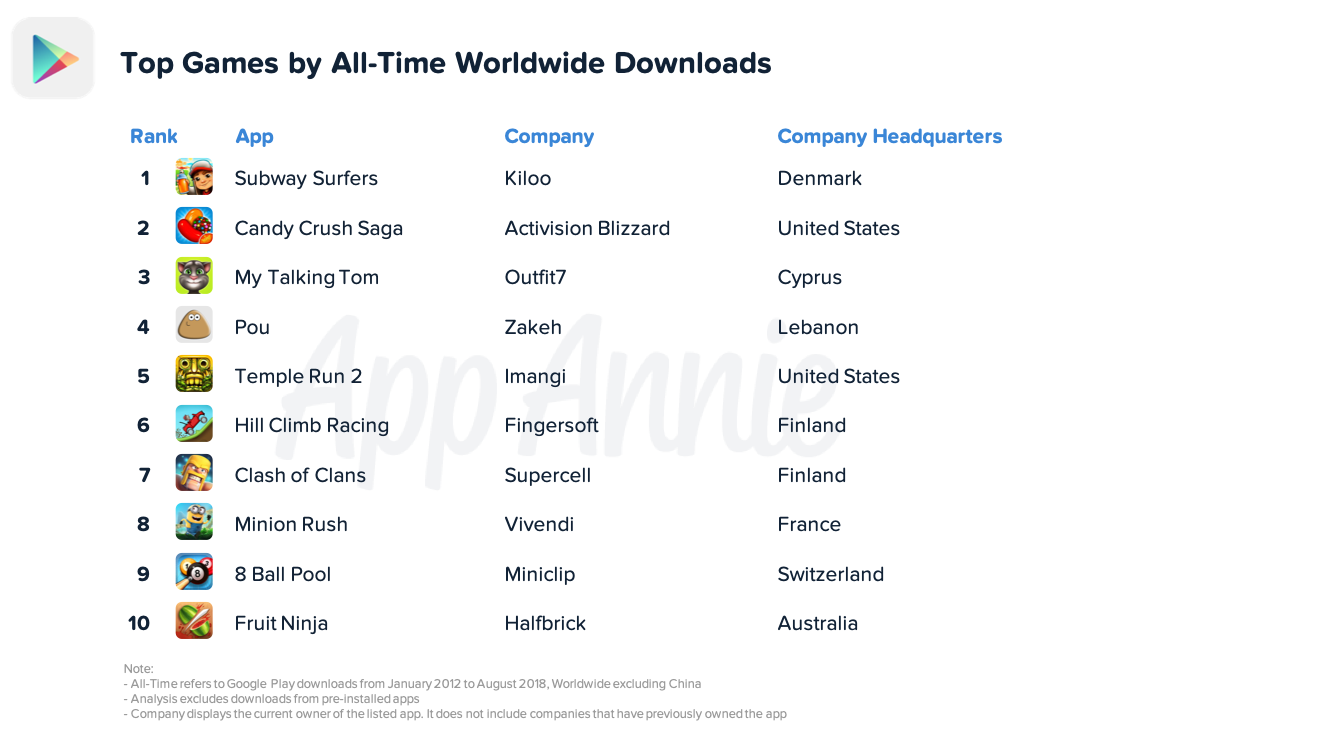 This focus on games is just a slice of what is covered in the overall report. Download our report now to see how Google Play has evolved over the last 10 years, how downloads and spend continue to reach new records, and our forecast for the future of Google Play.