App Annie looks back at the 10 years since the launch of Android Market/Google Play, reveals the top Google Play apps of all time and identifies how our favorite apps have changed each year.
Google Play has had a major impact on how we use mobile devices. Originally released in October 2008 as Android Market, this incredible marketplace features millions of mobile apps that can do nearly anything you can imagine. App Annie's latest report provides the data behind this world transforming marketplace.
Download our report now to see how Google Play has evolved over the last 10 years, how downloads and spend continue to reach new records, and our forecast for the future of Google Play.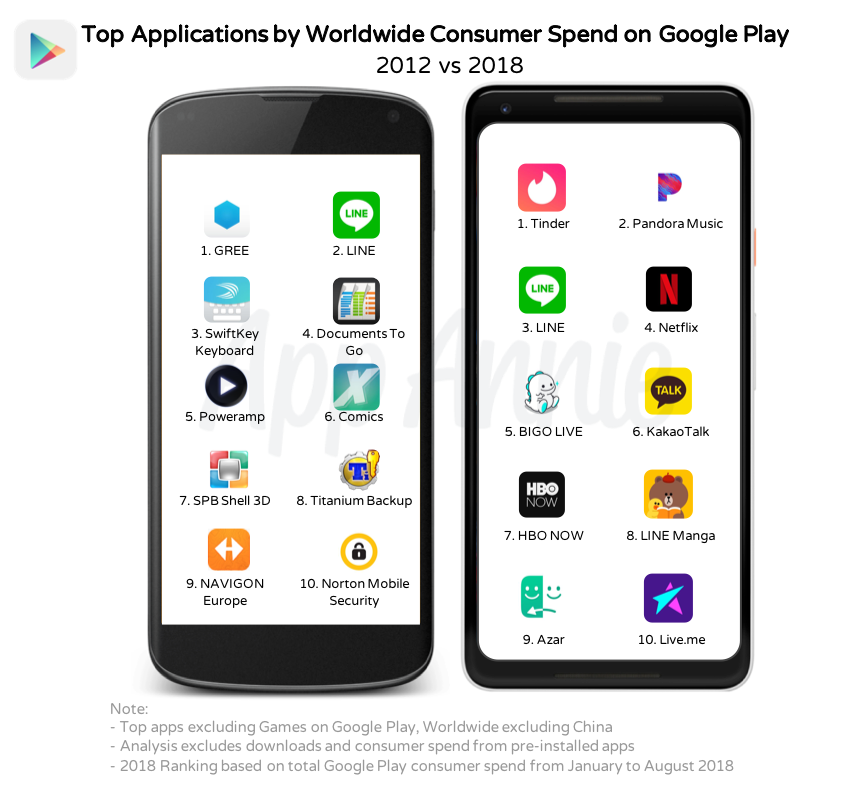 With significant growth still to come, Google Play will continue to provide amazing opportunities to businesses across industries. If you're interested in looking into some of the data behind the app market yourself, sign up for our free product here and get started today.