Android M. Android Wear. Android Pay. Android Auto. The world is hungry for more Android, and Google's more than happy to provide it. While the world gets filled in on what's next for Google's wildly popular platform (and a host of other topics that should excite any tech geek), we're turning our attention to mobile. Specifically, we're digging into the data underlying some major recent developments.
Alongside this year's Google I/O keynote, we're excited to announce the release of this year's report titled The State of Play: A Look at the Growth of Google Play. This report highlights the platform's growth worldwide, as well as countries and categories experiencing significant growth. For the first time, we're also including usage-level data to show which apps users are engaged with the most.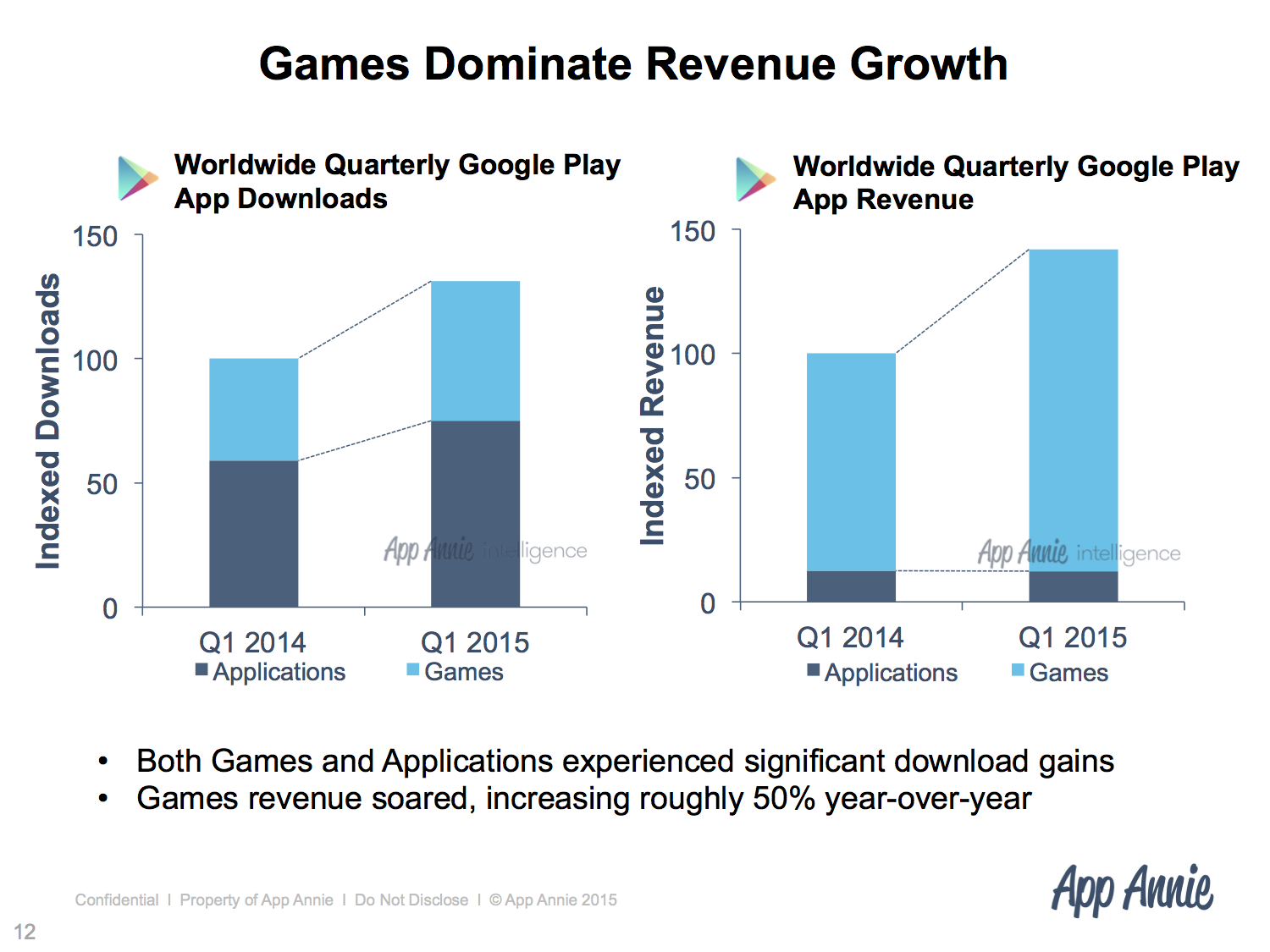 Downloads and revenue are growing for Google Play, with Games revenue showing an impressive 50% year-over-year growth.
Below is what you can learn from our free report:
Which countries experienced the largest download and revenue growth from Q1 2014 to Q1 2015
The emerging countries to watch on this year's Google Play download rankings
Which Google Play categories are growing the fastest (and their top apps' functions)
The 2 companies dominating non-game app usage on Android smartphones
To gain access to the full report, click the download button below:
Want More? App Annie Has It
Subscribe to our blog to see more app industry reports, conference updates and product news. We love hearing from our readers, so share your questions and comments below or on Twitter.
Want to perform your own analysis? Create a free Store Stats account or request an Intelligence demo today.