Google and data.ai pooled their user metrics and market intelligence to create a guidebook for Chinese app publishers looking to target global consumers.
Going Global: A Guidebook for Chinese App Developers combines market data, case studies and curated advice at a time when opportunities to expand into overseas app markets are exploding.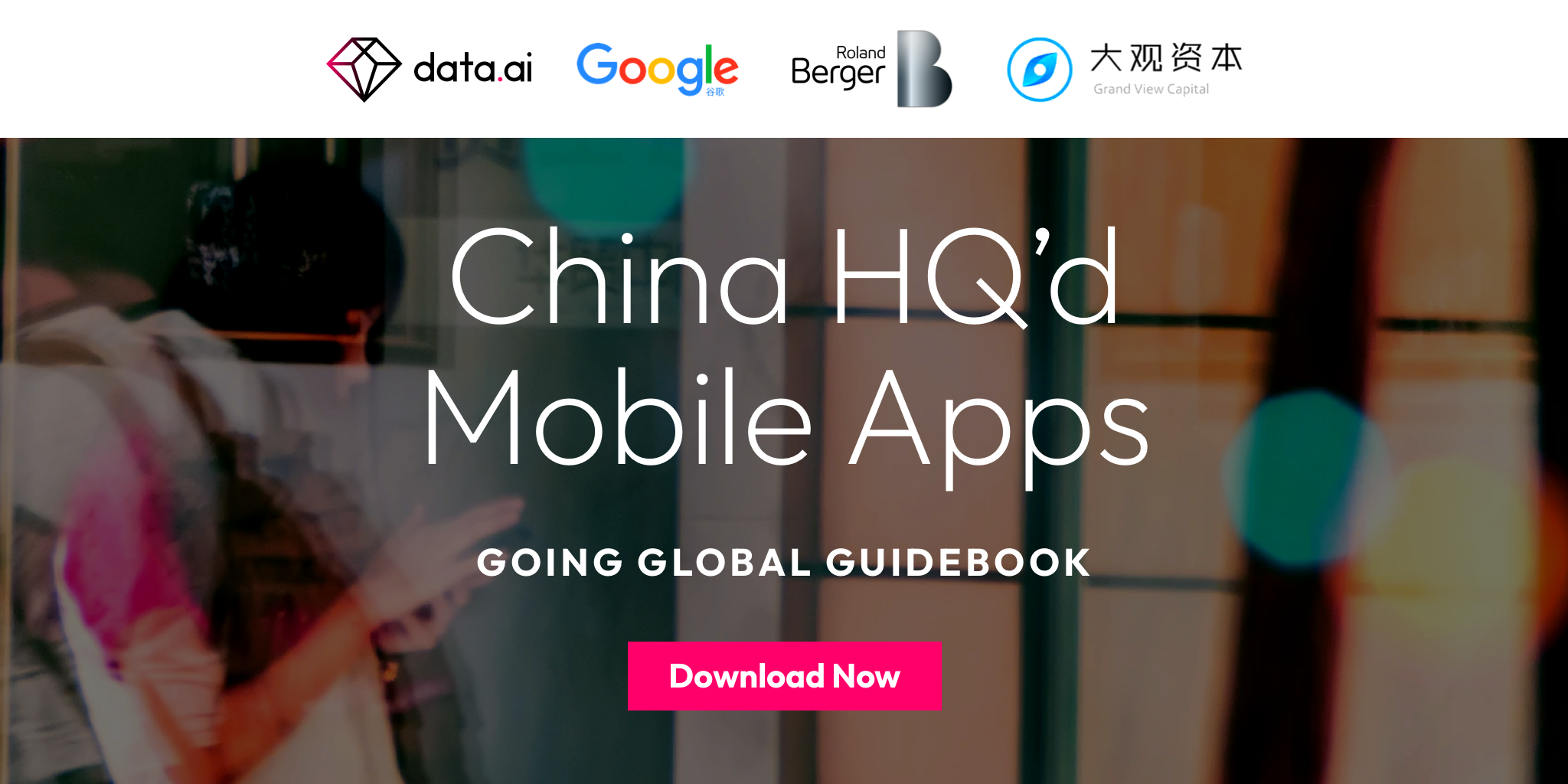 Indeed, over the past 10 years, according to data.ai's data, Chinese developers have nearly doubled their market share in global app downloads – from 8% in 2021 to 14% by H1 2021.
This process started with a handful of productivity apps, but has now reached the point some Chinese apps rank among the top 10 apps in the world. TikTok is one example.
Given this context, there is clearly a window of opportunity for China-HQ'd app publishers to take their products to global markets. To do so, they must ask themselves important questions. And it's these questions that the report sets out to answer.
They include:
Which app categories are set to grow fastest in global markets? 

Which niches are dominated by major players?

Which regions are set to grow fastest in terms of downloads, user time and app store consumer spend?

How can apps from Chinese publishers go global? Should developers apply different strategies to different verticals?

How should Chinese developers organize their internal teams? And what kind of external partners should they work with?
Across 77 pages, the report provides a huge quantity of data points and strategic advice. The report shows the penetration of specific app categories across different regions. In addition, it reveals app users' preferences in areas such as preferred app features and monetization models.
To provide real-world context, the report also offers insights from app companies such as Dr Panda, BlueD, LingoDeer, VivaVideo and more.
Looking to make more of the mobile opportunity? Talk to an expert today.
DISCLAIMER: 
data.ai is a mobile market estimate service provider. data.ai is not registered in any investment advisory capacity in any jurisdiction globally, and does not offer any legal, financial, investment or business advice. Nothing contained in this communication, or in any data.ai products, services, communications, or other offerings, should be construed as an offer, recommendation, or solicitation to buy or sell any security or investment, or to make any investment decisions. Any reference to past or potential performance is not, and should not, be construed as a recommendation or as a guarantee of any specific outcome. You should always consult your own professional legal, financial, investment and business advisors. Additionally, by providing the information herein, data.ai does not make any representations or warranties and does not undertake any legal or contractual obligations whatsoever. No liability may accrue to data.ai as a result of providing this information to you.