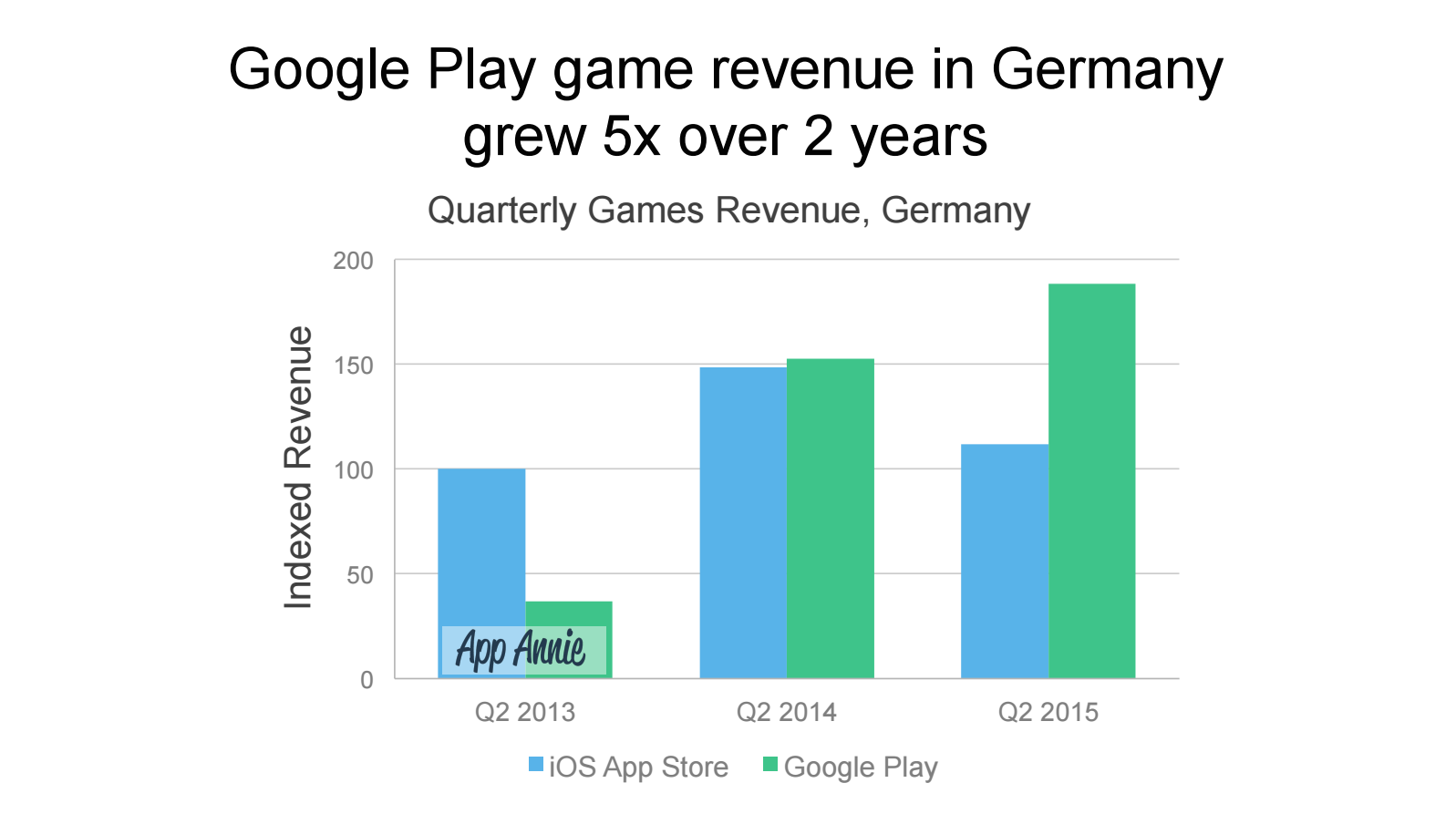 Google Play accounted for around 60% of game revenue between iOS and Google Play in Q2 2015.
Mobile games dominate the scene in Germany's app economy. In fact, they account for 75% of all app store revenue in the country. It's no secret: Germany loves mobile games. But what's the best way to tap into the market?
Whether you're launching the next hit game or expanding your franchise, our latest report is a must-read to maximize your downloads — and earnings — in a country that has an insatiable appetite for gaming.
Below is what you can learn from our free report:
Which app monetization model dominates mobile games in Germany
Germany's top-grossing game categories (including top 10 lists featuring the country's top apps and publishers)
Top drivers and untapped opportunities for German game developers
To gain access to the full report, click the download button below:
Get More at Gamescom

Headed to Germany for Gamescom? We're doing a presentation that will dive even deeper into this report's key takeaways, highlighting lucrative opportunities and key trends shaping Germany's mobile gaming landscape.
Afterwards, get a peek at our market intelligence platform at our booth: A-046, Hall 2.1.
Looking for More?