This in-depth report showcases how you can use Game IQ to optimize business decisions for the rapidly growing mobile game market.
Mobile gaming is the most popular form of gaming, with consumer spending across the app stores set to surpass $100B by the end of 2020. Today, game classification data across the app stores is limited, and game developers often have to create their own internal taxonomies, which is both time consuming and costly. For publishers to make and monetize the best games, a standardized classification model is required to succeed across app stores and inform crucial decisions. Using Game IQ, we built a framework for understanding the global gaming market and provide a customizable, agile view of the market as it changes.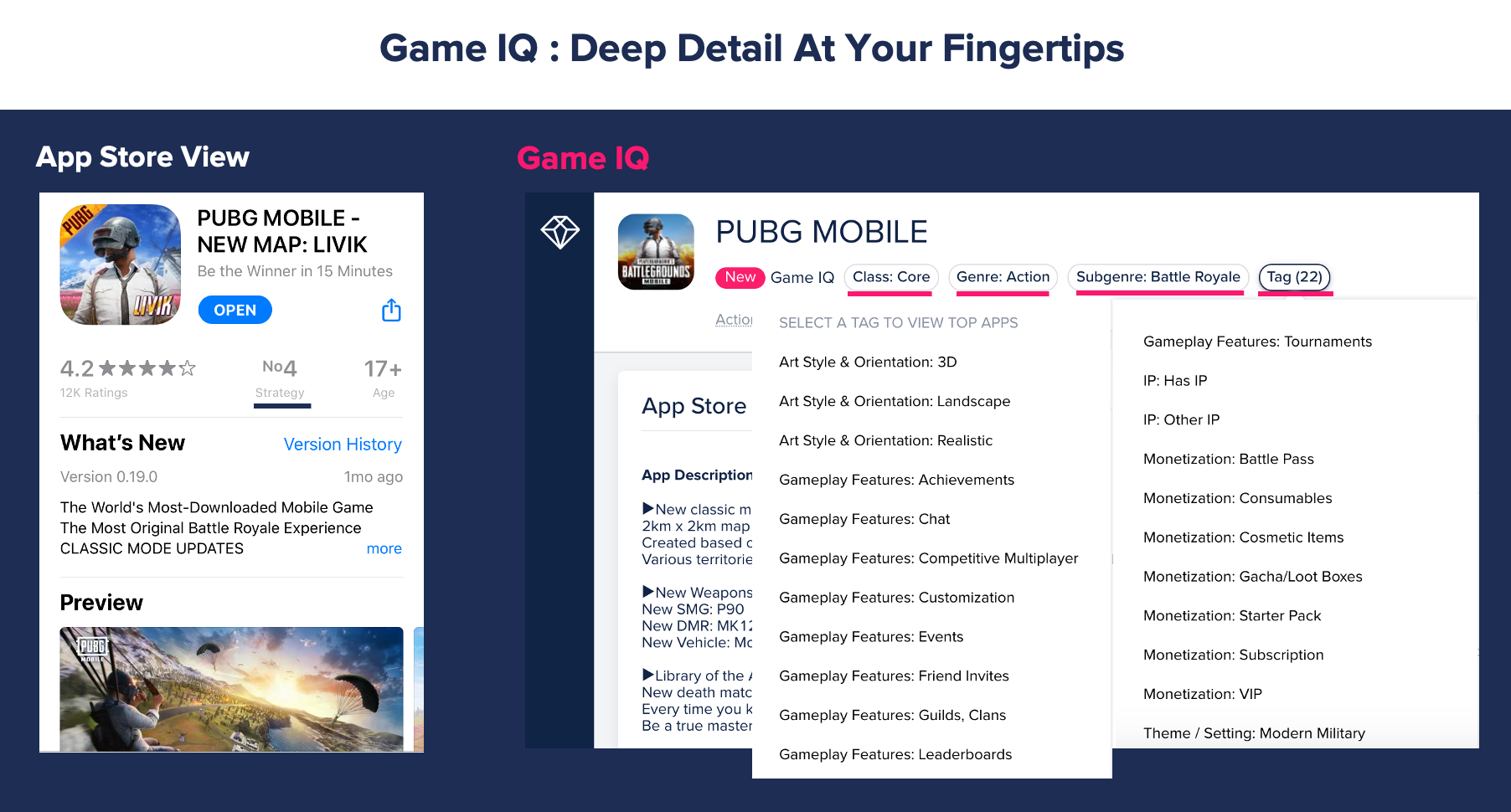 Games can now be analyzed by broad category (class), genre, subgenre, and modifier tags such as IP, art style, settings, monetization mechanic, and more.
Game IQ combines a comprehensive game taxonomy plus industry-leading market estimates, made available through out-of-the-box reports. It helps game developers, marketing professionals, and analysts streamline their analyses and make important decisions faster.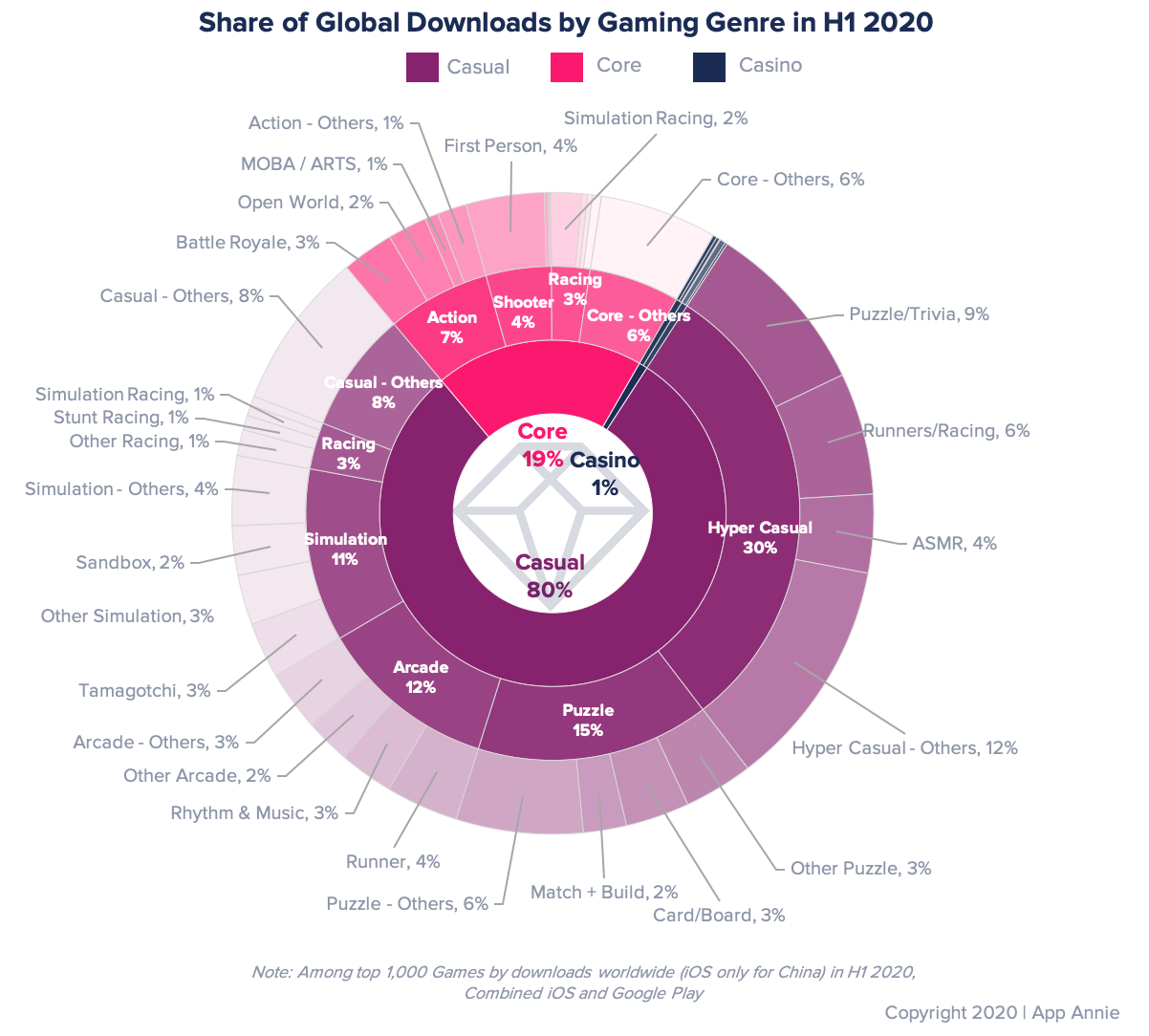 In this in-depth analysis, you will learn how you can use App Annie's revolutionary Game IQ product to uncover powerful analyses and create winning decisions for the rapidly growing mobile game market, including:
Breakout game genres and subgenres by market share, time spent, and consumer spend to assist your team with making the critical business decisions to unlock growth opportunities.
Understanding gamer preferences including: game play features, themes and settings, art styles, monetization mechanics, and more.
See how different gaming genres are performing around the world and identify the top markets with the most potential for growth.