Netflix dominated the Oscar nominations and is winning on mobile as well — but more challengers loom in 2020.
We're in the golden age of streaming video: that will be plain to see for anyone who tunes into the Oscars this Sunday.
Netflix Leads Oscars With 24 Nominations
This year Netflix claimed 24 nominations for the Oscars — a huge increase after they had 10 nominations in 2019 — including all the major awards categories such as Best Picture, Best Director, Best Actress and Best Actor. That's more nominations than any traditional movie studio this year.
Next year, Netflix is likely to have even more awards competition from streaming platforms. Apple TV+, Hulu, and Amazon Prime Video continue to steadily grow and Disney+ made its much celebrated entrance into the video streaming space this year. HBO Max and NBC's Peacock, meanwhile, are set to launch in 2020. 
Netflix Faces Competition on Mobile in the US
This increased competition doesn't mean that streaming is a zero-sum game. Our State of Mobile 2020 report found that nearly 25% of Netflix's iPhone users also used Disney+ in Q4 2019, its highest overlap of users among top video streaming apps in the US.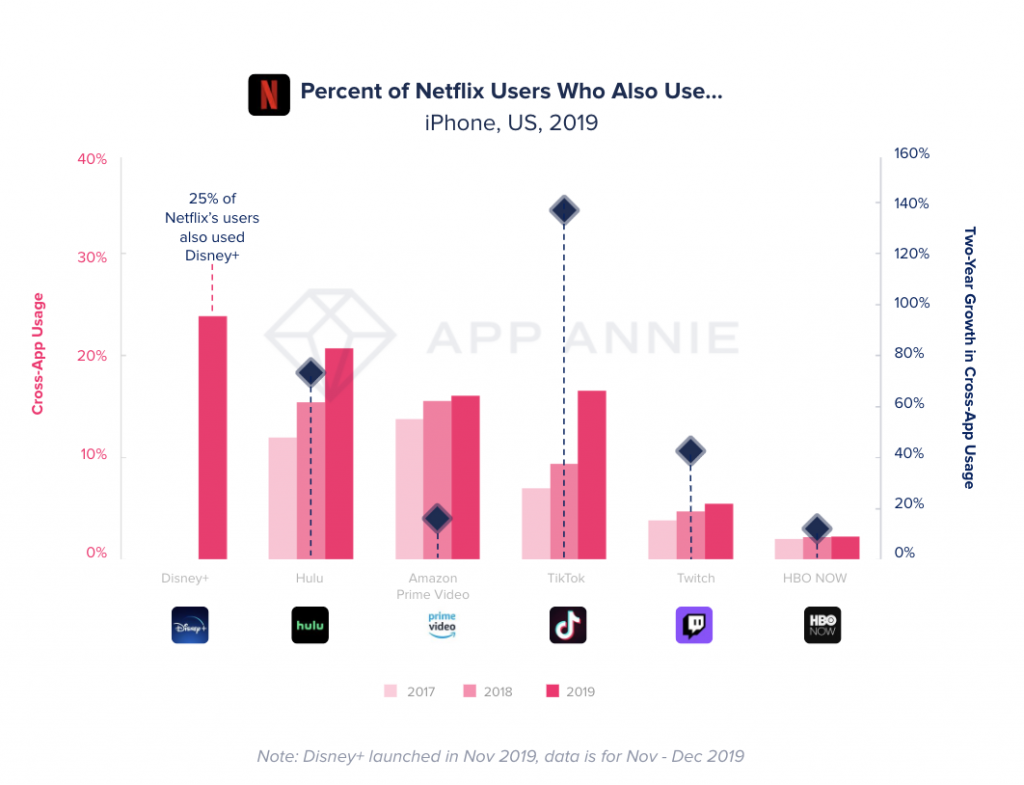 In fact, a rising tide may lift all ships. Globally, consumers spent 50% more sessions in Entertainment apps in 2019 than in 2017. This happened across both emerging and mature markets, with India seeing 80% more sessions than in 2017, and France and Japan both close to a 60% increase. The US saw steady growth with 20% more sessions.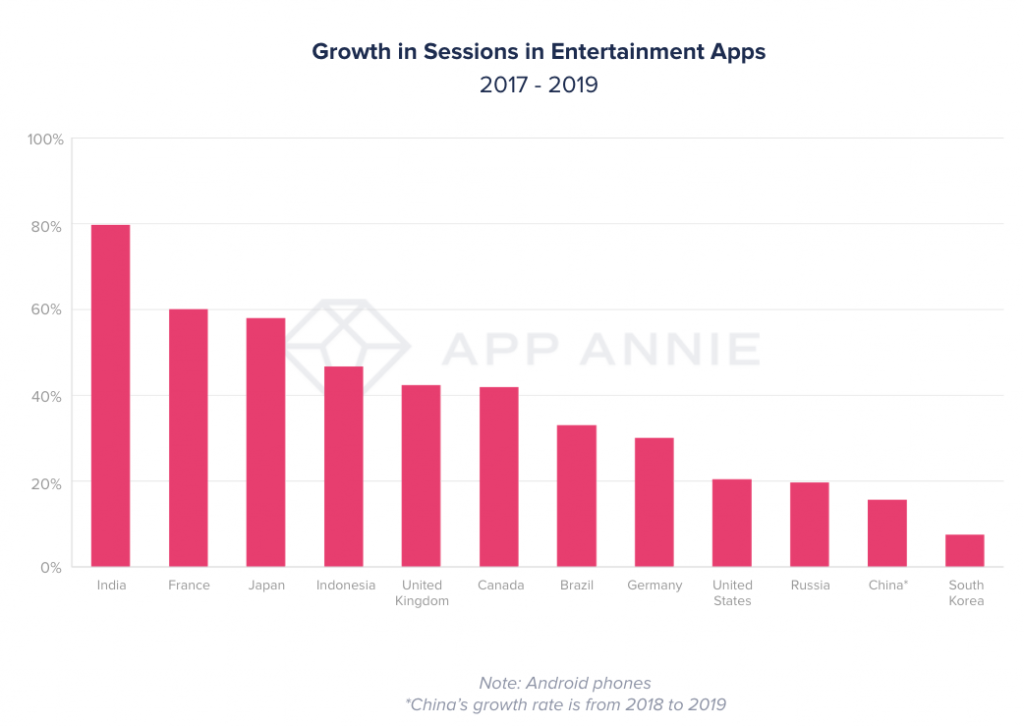 This growth is due to the rise of streaming options, but also thanks to user-generated content. There are few apps that could match the rise of short-form video sharing app TikTok in 2019, which had a 135% increase in mobile sessions that year versus 2017. TikTok's rapid scale could signal that more social media companies will look to create pathways via mobile first content to capture some of the market appetite for video. 
Breakout Video Streaming Apps of 2019
Netflix is still growing in its own right. Engagement in their app in Brazil, Canada, France, Germany, South Korea, and the United Kingdom experienced the highest year-over-year growth in time spent among entertainment apps on Android phones. In the US, Hulu saw the largest year-over-year growth, followed by Amazon Prime Video and ESPN.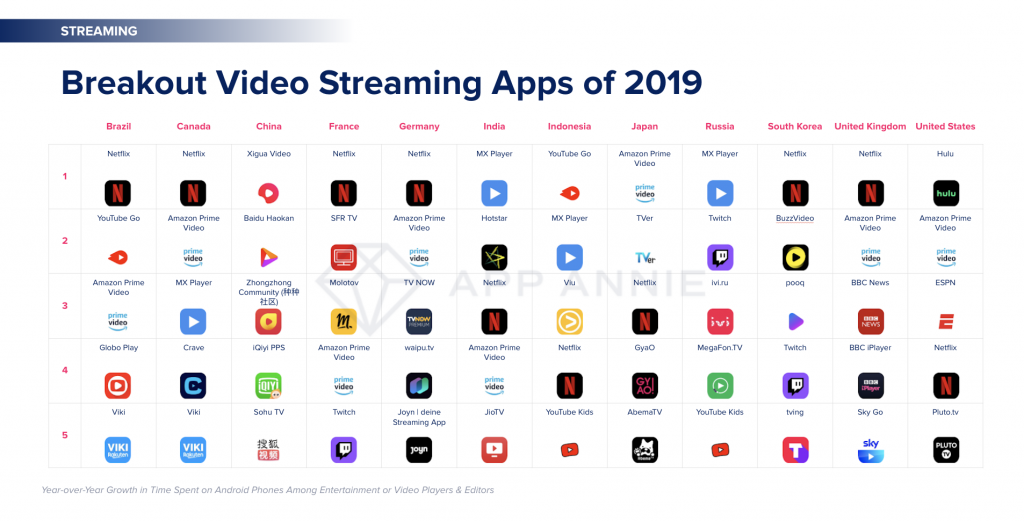 For all the rise of streaming, there's still one mountain left to climb: no streaming film has ever won Best Picture. But with Netflix having two Oscars nominations, The Irishman and Marriage Story, for the award this year, that could change this Sunday night. Stay tuned.
Ready to transform your mobile strategy?