The full impact of global lockdowns is revealed as global spend on apps surges by 40% in a year
The app market is getting bigger – and it's growing at a faster rate than ever before.
New App Annie data reveals that consumers spent $32 billion on in-app purchases across iOS and Google Play globally in Q1 2021. It's the biggest quarter since records began – and the figure is 40% up on the same quarter for 2020.
The numbers illustrate the remarkable impact that the pandemic has had on the app market. Q1 2020 was the first period of global lockdowns. Stay at home orders forced consumers to seek out indoor stimulation, and they found it on their smartphones, through games and other highly engaging apps such as video streaming and social sharing platforms.
As a result, the market grew at unprecedented speed. Smartphone users spent around $9 billion more on apps and games in Q1 2021 than they did in Q1 2020.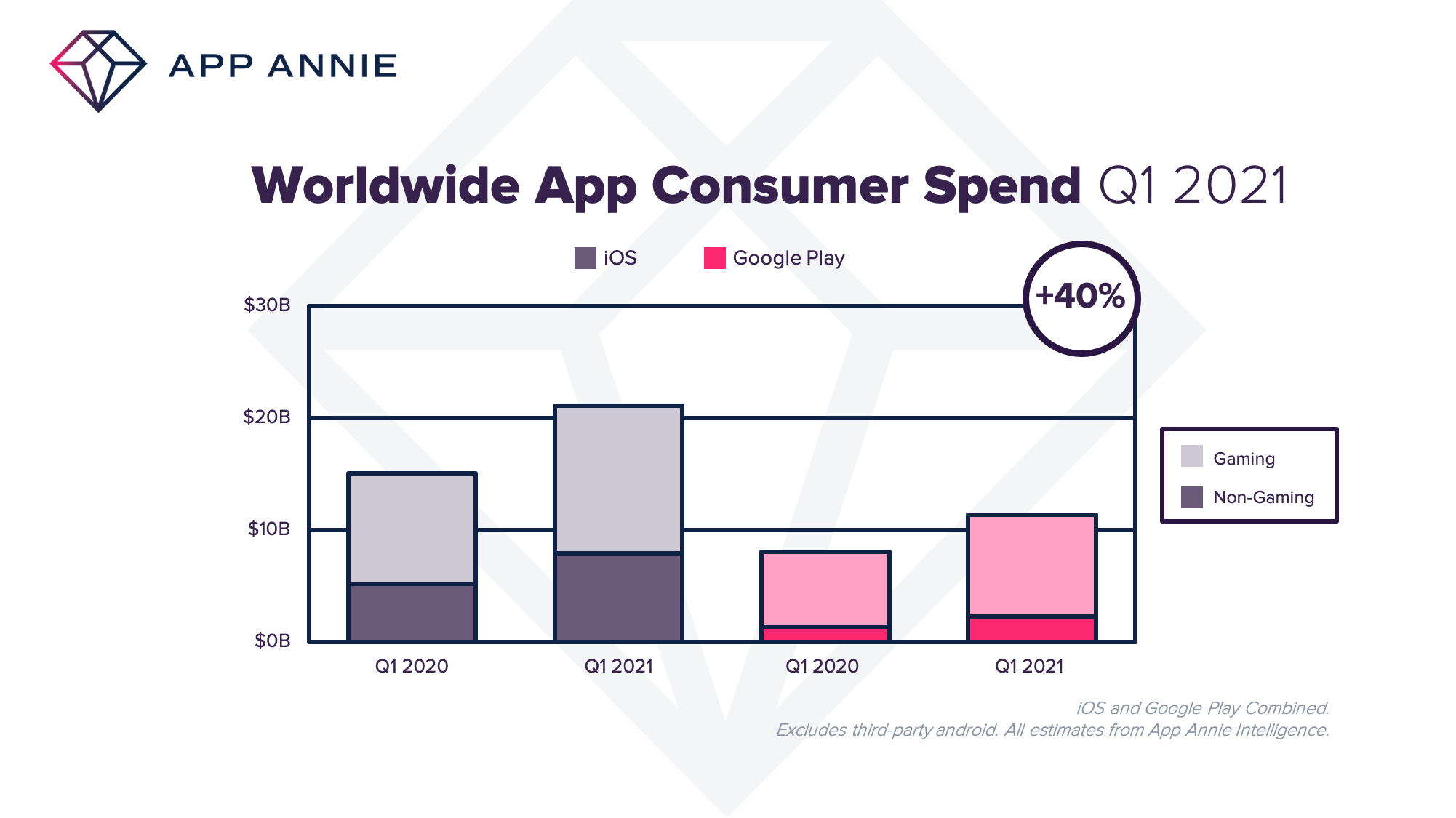 For an exclusive look at the mobile apps market in Q1 2021, fill out the form below. Those who log-in will be able to see new insights and key performers immediately below.
DISCLAIMER
App Annie is a mobile market estimate service provider. App Annie is not registered in any investment advisory capacity in any jurisdiction globally, and does not offer any legal, financial, investment or business advice. Nothing contained in this communication, or in any App Annie products, services or other offerings, should be construed as an offer, recommendation, or solicitation to buy or sell any security or investment, or to make any investment decisions. Any reference to past or potential performance is not, and should not, be construed as a recommendation or as a guarantee of any specific outcome. You should always consult your own professional legal, financial, investment and business advisors.