Chinese mobile games are topping the charts locally and internationally. See how these app publishers are making an impact across borders.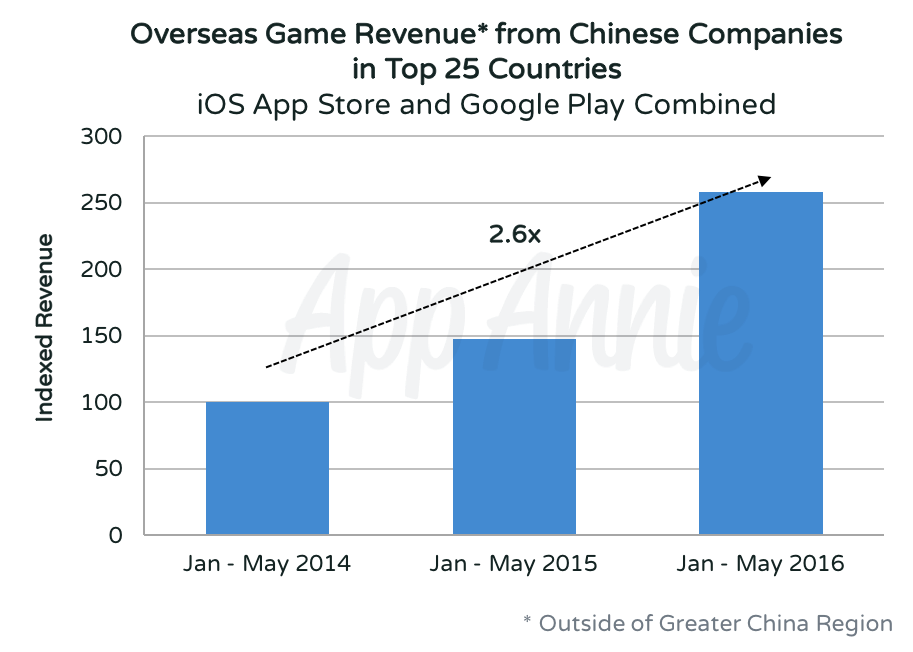 China has quickly become one of the world's largest mobile gaming markets, producing both locally and internationally popular games — with room to grow. As publishing leaders like Tencent and NetEase dominate in China, publishers have started to look outside their own borders for new, monetizable audiences. The United States, Japan and South Korea have quickly proven the most important foreign app markets due to their size and high-paying gamer populations.
Our latest report, Chinese Mobile Games Flying High On The World Stage in 2016, examines the factors driving Chinese publishers' success in developed and emerging markets.
Beyond targeting new countries, creating games that are adoptable and popular to mass markets is key. The high quality of Chinese games is apparent, with specific genres consistently outperforming others. The strategy category has been winning for monetization power, with arcade-based games accruing the most active users. When creating a mobile game in China, thinking internationally by incorporating visuals and content that seamlessly translates from country to country will increase your chances for an increase in revenue and downloads. Download our complimentary report to understand how Chinese publishers can prime their apps for global success.
To get the full report, click the download button below: