The app ecosystem just keeps growing in popularity. How do we know that? Because more and more studios keep cropping up each day. With over 680,000 active games in the iOS and Google Play app stores, saturation can make competition difficult. Game developers want to know which strategies will help create (and sustain) a successful game.
In our special report, 5 Steps to Maximize Your App's Chances to Succeed, our SVP of Research and Analysis Danielle Levitas highlights five key things every app developer and publisher should know to stay ahead of the pack — and beat the odds. If you're at Casual Connect, don't miss the chance to see her present this live with commentary and Q&A.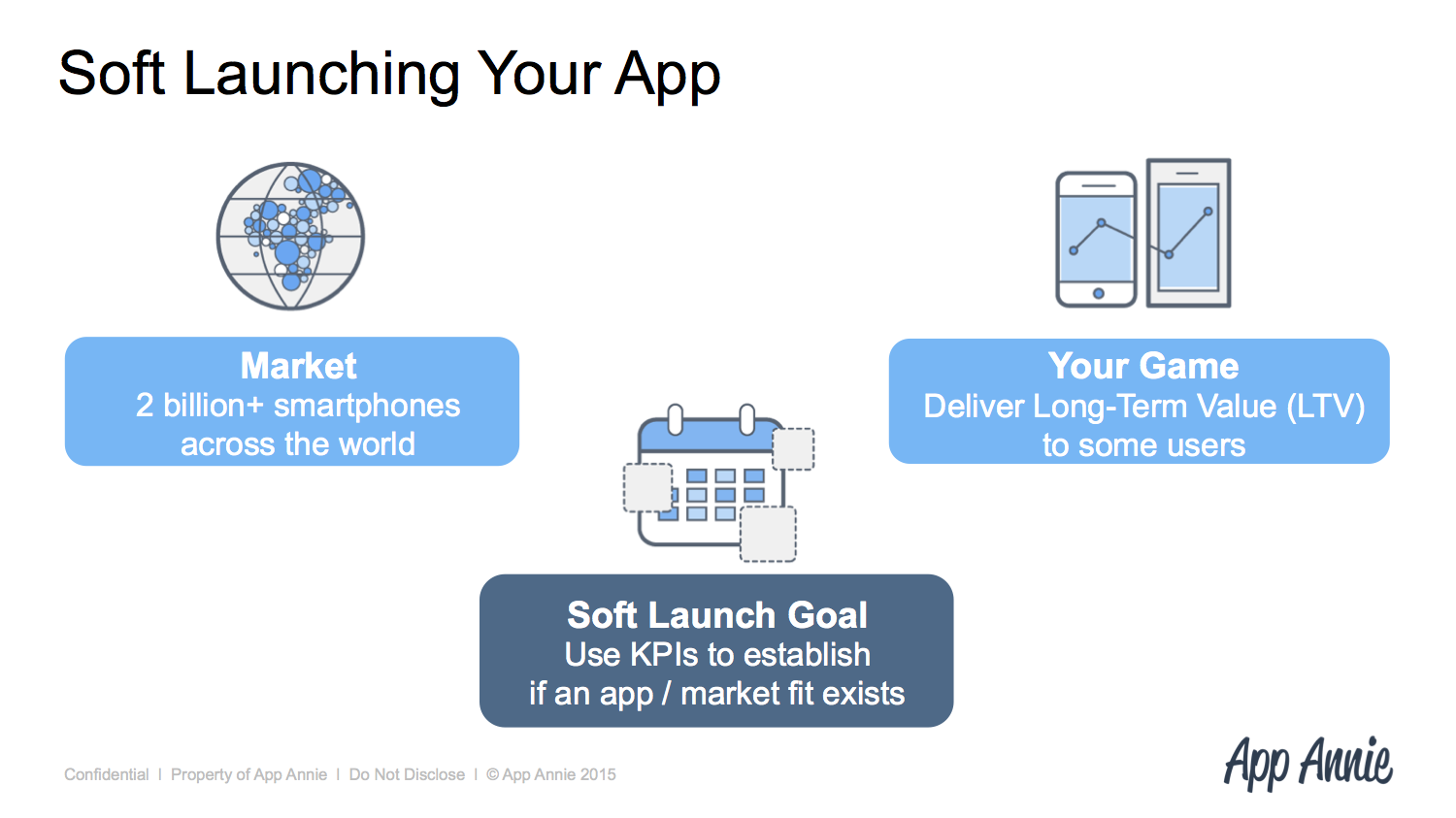 Ever soft launched an app? It might sound easy, but the sheer number of variables to test can be overwhelming. Our report breaks it down phase by phase.
Below is what you can learn from our report:
Find Fast-Growing Countries and Get in Early
It's key to find an emerging market where smart devices are still growing. Looking at country-level data, such as downloads, is a good way to find potential markets. One opportunity we discovered is Russia, where Google Play downloads spiked in the past year. It's also good to think about subcategory popularity. Don't focus on Puzzle games if Strategy is driving worldwide downloads.
Analyze Game Usage Trends
How users engage with their games will help create a clearer picture of the market. Immersive games like MMORPGs are designed around continuous game sessions and are driving increased session duration. Then there are other territories, such as South Korea, where Core games are focused on consumability and growing active user numbers.
Soft Launches: It's All About Location and Timing
Soft-launching can be a means of gaining insights, and once refined, can aid in a full worldwide launch. There are many variables which can make maximizing returns and minimizing costs difficult, chief of which is deciding which countries to launch in. Identifying KPIs (which include CPIs and user LTV — check our report for more) and rigorous testing will tell you if a game is a market fit.
There's More Than One Way to Monetize
In-app revenue and advertising can be major monetization sources. In some territories, these sources generate numbers close to Freemium models. The United States and the United Kingdom are two places where in-app advertising is especially profitable, but our report also identifies countries where it doesn't work quite as well.
Blueprints First
With a known LTV, predicting business outcomes becomes a lot easier. Established frameworks can result in lower development costs and a faster release. Kabam's licensed IP games are great examples of this. See how the publisher leveraged its hit apps to rock the app stores with immensely popular IPs, magnifying their success.
To gain access to the full report, click the download button below:
Want More? App Annie Has It
Subscribe to our blog to see more app industry reports, conference updates and product news. We love hearing from our readers, so share your questions and comments below or on Twitter.
Want to perform your own analysis? Create a free Store Stats account or request an Intelligence demo today.