The Apple Watch released today, and if you're not one of the early adopters who pre-ordered one, you're probably watching on the sidelines for reviews (which, by the way, you can find here and here).
Here at App Annie, we're excited to announce that we're rolling out interface updates next week to Store Stats to support Apple Watch. While we wait for our engineers to add some finishing touches, we thought we'd share some juicy "right out the gate" data points highlighting developer support behind this new device.
Small Interface, Big Upside
IDC forecasts that 2015's Apple Watch shipments might exceed 15 million, accounting for around 62% of the overall smartwatch market. This new entrant has only been teased at industry events, but is already poised to take majority market share in its release year, which should be a clear indicator that the industry expects great things from Apple.
If 15 million projected shipments aren't enough to entice you to consider developing for the Apple Watch, we pulled some numbers to show you why this might be a release you don't want to miss.
Just this Wednesday (April 22, 2015) we counted 3,061 apps developed for the Apple Watch. For a device that most developers don't even own yet, that's indicative of an enthusiastic developer base.
But thousands of apps aside, we see another big opportunity here — if you've had a hard time getting noticed on the app stores due to the sheer quantity of apps available, this is a great avenue to get noticed. Be one among thousands, instead of one among millions.
Unsure if you're wading into a sea of intense competition? Or maybe you want to validate your development resources by showing others in your app category are going the Apple Watch route? Here's some Apple Watch category breakdowns:
The top-developed category is Utility, comprising 373 (12%) of all apps.
Surprisingly, Health & Fitness tied with Lifestyle for 4th, each accounting for 7% of all Watch-developed apps. This differs significantly from Android-based wearables.
The least-developed categories for the Apple Watch are Catalogs, Books, Weather, Photo & Video, and Medical, which all clocked in at under 2% per category.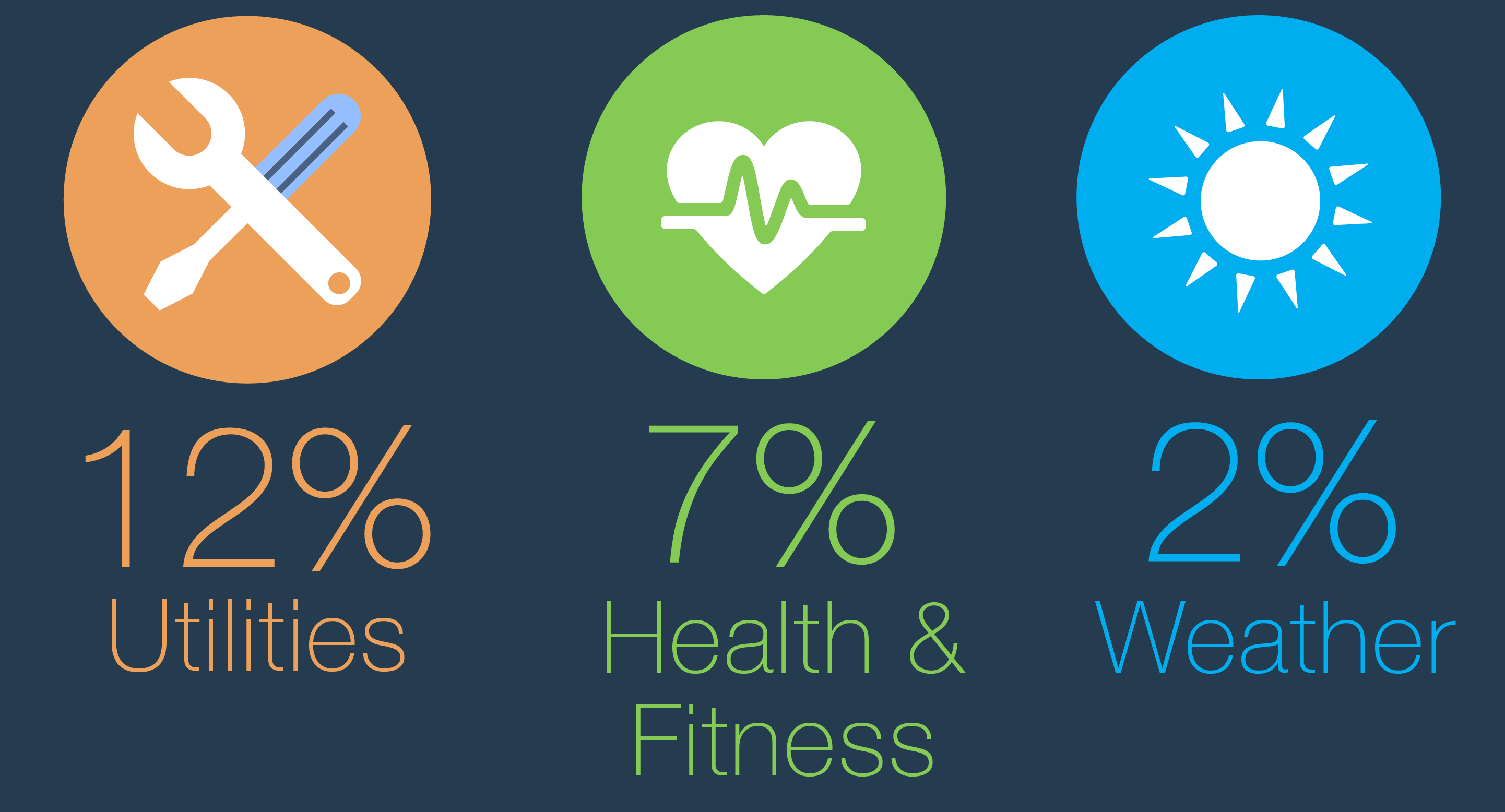 One last bit of trivia that might improve your app store optimization for new Apple Watch owners: around 10% of Apple Watch apps include the word "Watch" in the title, presumably to help users clearly see the app is meant for that device. Users only take a few seconds to evaluate if your app is worth downloading, so making it ridiculously easy to tell your app is Apple Watch-optimized could go a long way to improving your downloads.
Want More? App Annie Has It
Don't miss a single app-related update — subscribe to our blog to get more free app industry reports, conference updates and guides. We love hearing your opinions and ideas (hey, sometimes we overlook some key tips), so share your comments and questions below or on Twitter.
(P.S. – For all you hardware geeks out there, definitely take a look at iFixit's Apple Watch Teardown to see what's under the hood. From sensors to transistors, they pull the smartwatch apart so you don't have to spend $350 tearing apart your own.)