See how retailers leveraged mobile in Q4 to earn and engage users for the holiday season.
Mobile has become a vital element to a retailer's omni-channel strategy. Total time spent in both bricks-and-clicks and digital-first retail apps increased over the past year across six key markets: the United States, South Korea, Japan, Germany, the United Kingdom and France. Bricks-and-clicks apps saw 25% year-over-year growth, and digital-first apps grew 30% year over year. Retailers need to not only have an app, but be sure to continuously optimize it for success.
The holidays are a prime time to acquire new users, and retailers are capitalizing on these holidays earlier each year through extended deals and early advertising efforts. iOS and Android users in the US spent a combined 80 million hours in shopping apps during the week of Black Friday 2016, up 24% from 2015. Retailers should take a page from best-in-class apps, like Amazon, to see what kind of features or advertising tactics they can implement the next holiday season.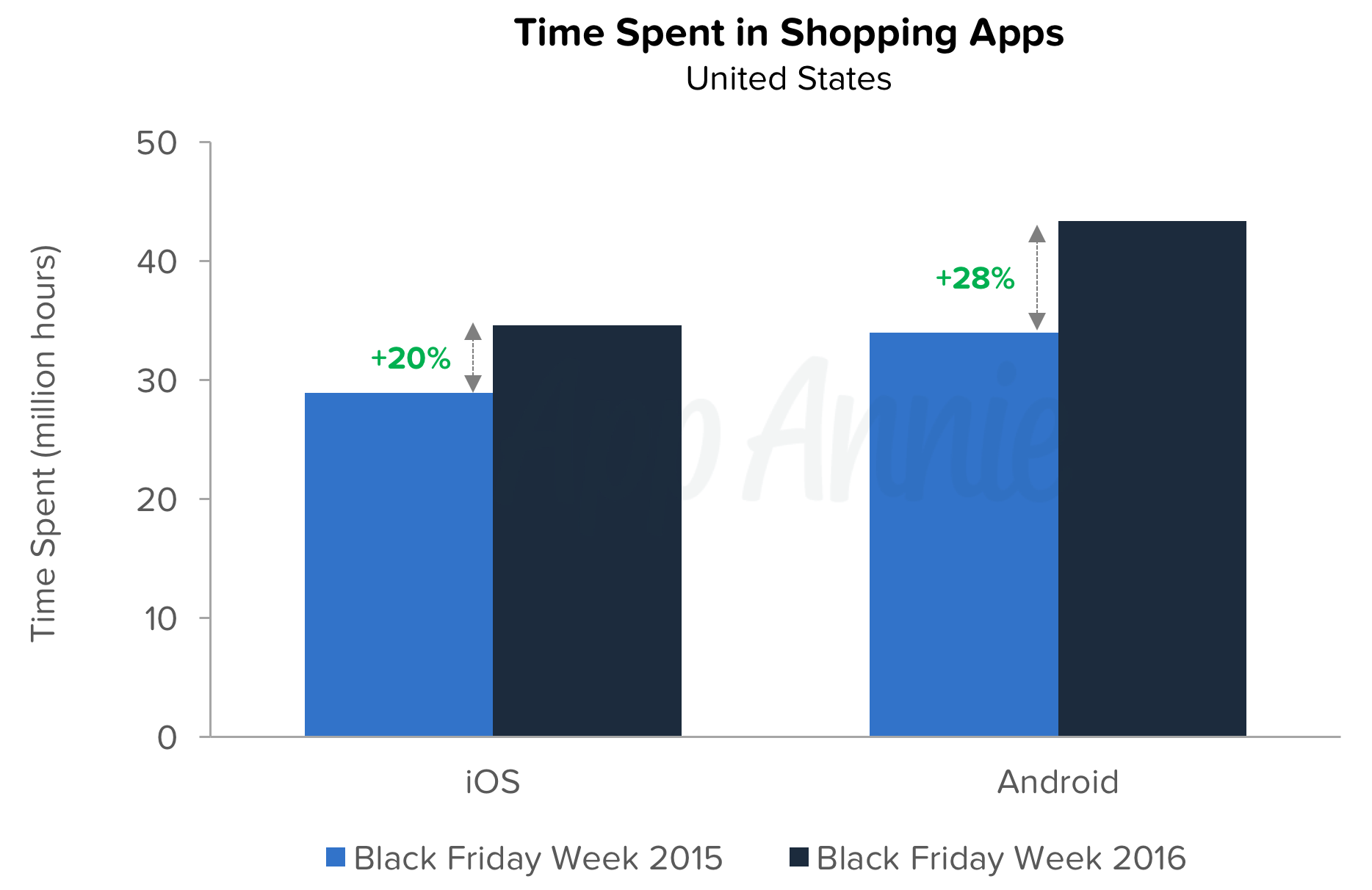 In our latest report, Retail Analysis Q4 2016 — Insights to Shape Retailers' 2017 Mobile App Strategies, discover:
The exploding growth that retail apps experienced in 2016.
The growing success of seasonal holidays like Black Friday and Cyber Monday, and how retailers are optimizing to entice users.
Best practices for retailers to create a successful retail app.
Download this report to uncover retail insights from the past year that can be leveraged to form your 2017 strategy: