China is officially the leader for iOS App Store Games revenue. See which other countries and categories are propelling the app economy forward.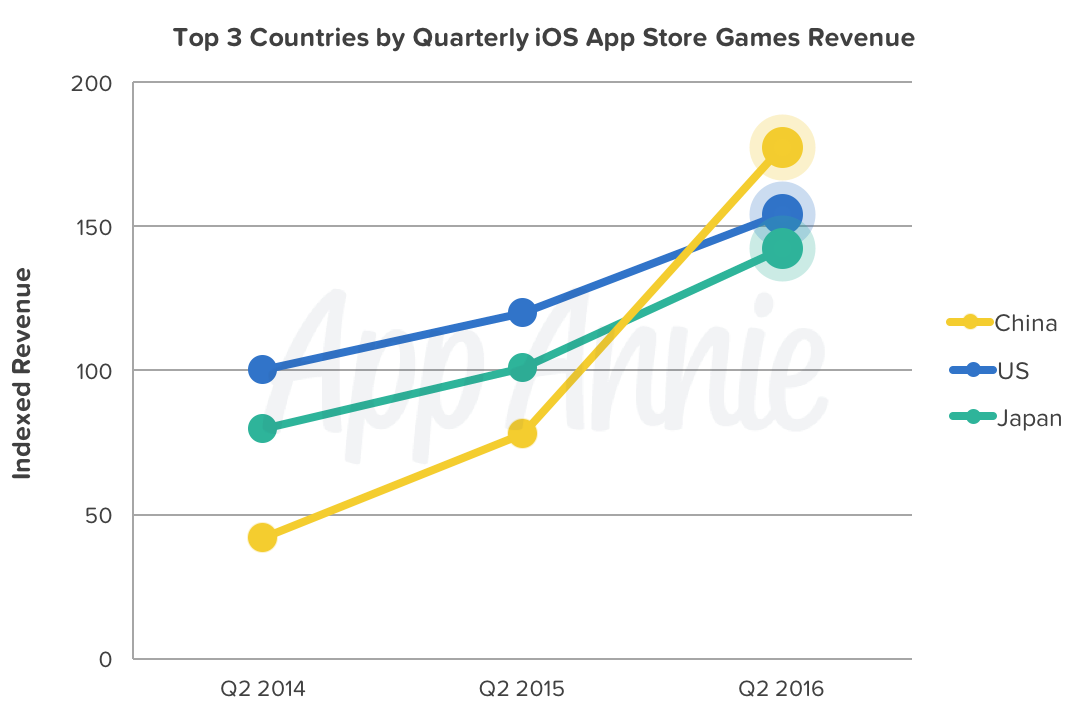 This quarter's index brings a new leader to the iOS App Store's Game category. China has climbed to the #1 spot, surpassing the US (and Japan in Q1) which was previously leading the pack. With the iOS Games category taking home about 75% of all revenue, China's leap to the top is attributed to explosive growth for multiplayer collaborative games. This came as no surprise to App Annie: In Q1 we predicted China would surpass other markets.
On-demand music and video streaming apps also saw a surge in revenue growth thanks to in-app subscription services. Spotify hit 100 million users this quarter, and HBO NOW dominated top charts with new seasons of original content like Game of Thrones. Usage has certainly proven the new currency for app publishers, especially considering our time spent in mobile apps has nearly doubled since Q2 of 2014. Download the complimentary report to find out which countries are the biggest movers and shakers, and how they'll help propel the app economy.
To get the full report, click the download button below: