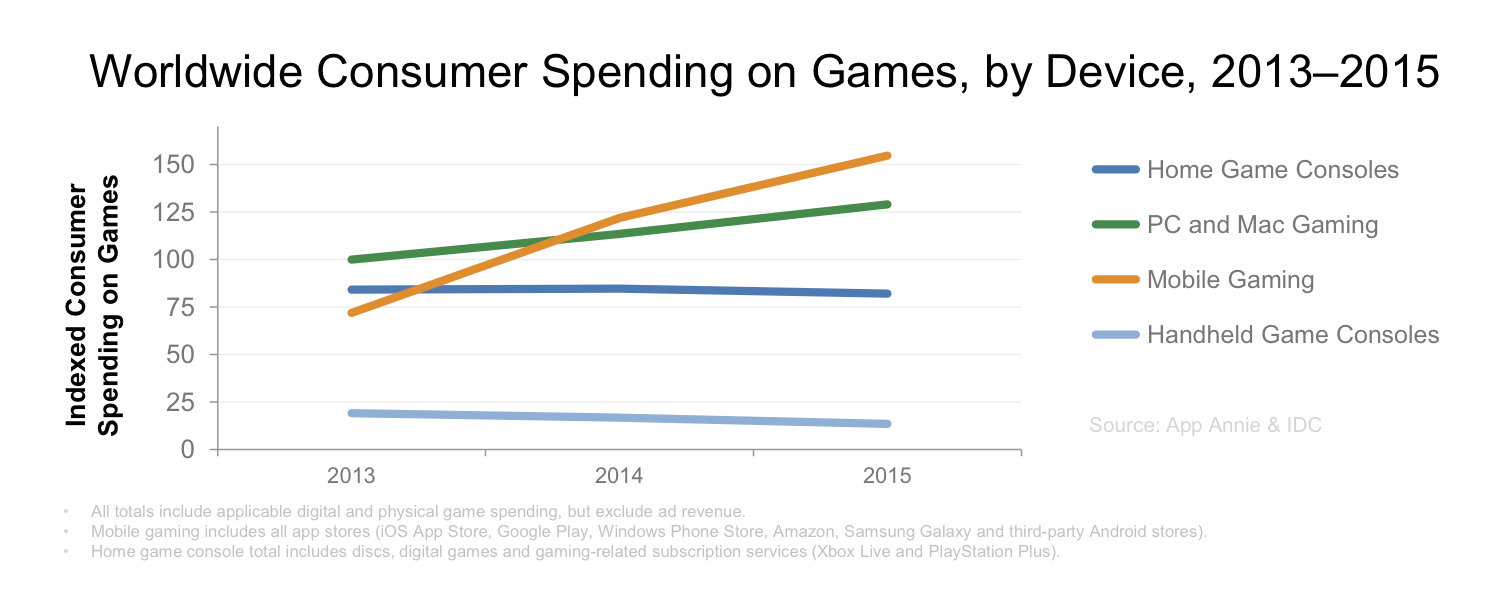 Below are some of the key highlights from this report:
Mobile gaming widened its lead over other platforms in 2015 in terms of spend, comprising 40% of all consumer spending on games.
APAC saw the largest increase in share of consumer spend on every platform except home game consoles, demonstrating its huge monetization potential.
Android, iPhone and PC/Mac gamer demographics had near-even gender divides — a key learning for advertisers and marketers trying to target both male and female gamers.
To gain access to the full report, click the download button below:
App Annie — in partnership with International Data Corporation (IDC) — is pleased to announce the release of its latest App Annie & IDC Gaming Report focusing on 2015's game consumption trends on all major platforms. Included within are figures and insights comparing platform market share, consumer spending, engagement and much more.
Download it today — at no cost — by clicking above.
Looking for More?