Dig into the app economy's five-year growth trajectory.
The app economy continues to flourish and will experience major gains over the next five years. As the leader for mobile market intelligence, we've harnessed our proprietary methodology to take a look at what the future holds for apps and what the driving factors of mobile app store revenue will be.
Our industry-leading mobile app forecast predicts what markets are expected to see the quickest growth, as well as the evolution and maturation of download and revenue metrics across key emerging and developed markets. With reliable app market research, we've thrilled to release key insights about the mobile app economy that can help you build a better business.
The app economy's future is bright, and we expect worldwide gross consumer spend to surpass $139 billion in 2021.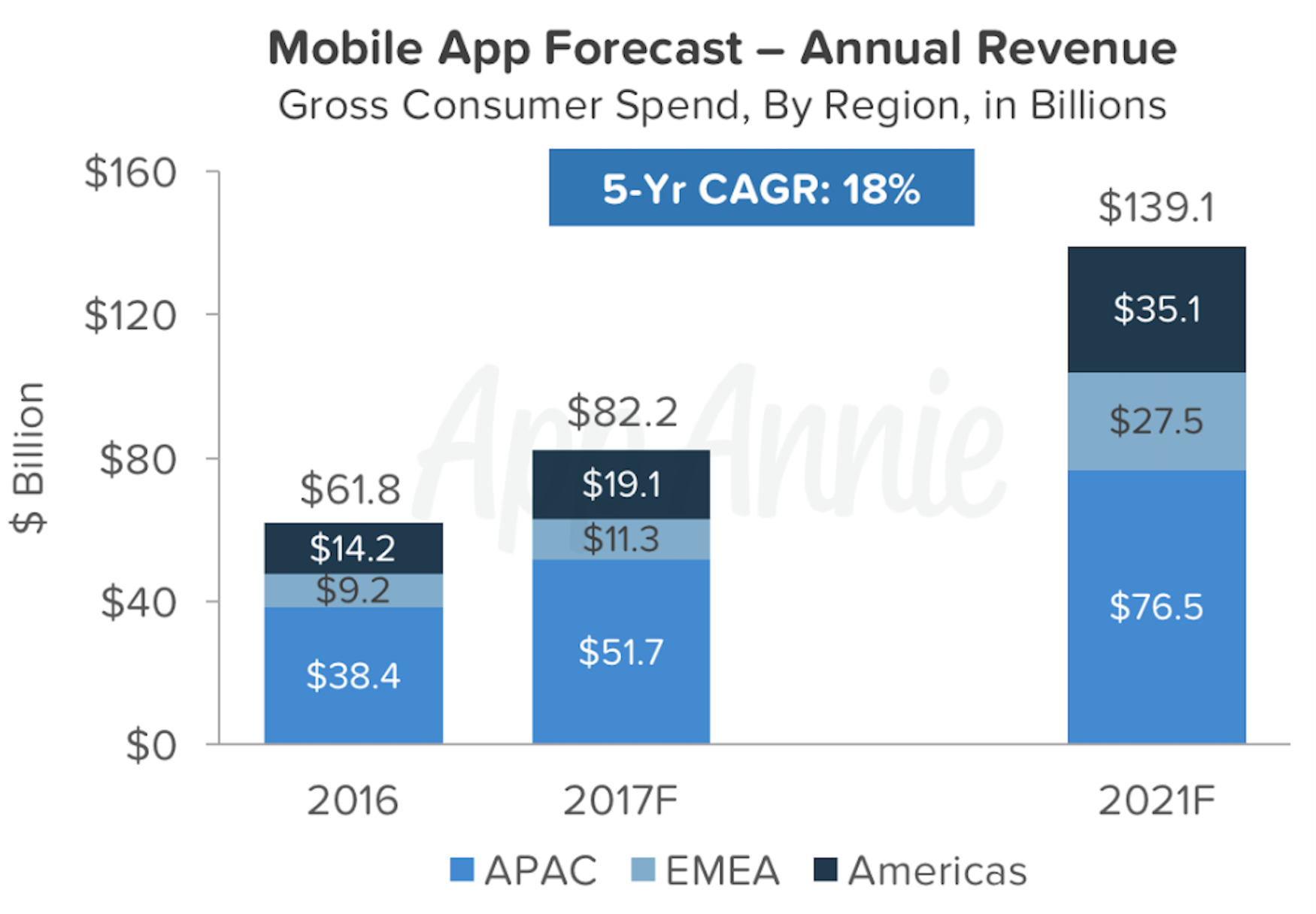 As app store revenue per device continues to grow, the iOS App Store is projected to remain the leading app store for the next five years — it's slated to generate more than $60 billion in gross consumer spend in 2021. However, when factoring in Google Play and third-party Android stores combined, consumer spend should overtake iOS for the first time ever in 2017, thanks to their dominant smart device market share and strong installed base growth. APAC will remain the largest region by both downloads and revenue through 2021, with China leading the charge.
Download our market forecast to discover the:
Influences that will drive consumer spend and downloads, and how you should apply these insights to your business
App store revenue factors driving the maturation of the mobile app economy
Developed and emerging countries to watch over the coming years
Download App Annie's Market Forecast 2016–2021 to dig into our full predictions.