"Should I make a Travel app?" "If I launch my game in Brazil, does it stand a chance?" These are critical questions, especially if you're short on time, budget and dev resources. You need to make the right choices before embarking on your new app. So, how do you make those decisions? You look at market concentration.
If this is new territory for you, you're in luck — our latest report has a method you can use to analyze categories, countries or, well, anything that has market share. Using it will give you a solid indication of how hard (or easy) of a time you'll have ahead of you before you enter uncharted waters.
Still a bit lost or want some real app store examples? We put the methodology to work on the Games category. As this story's title suggests, it's a great time to be an indie app developer. Get all the details by downloading our latest free report: The App Annie DNA Report: Rise of the Indies.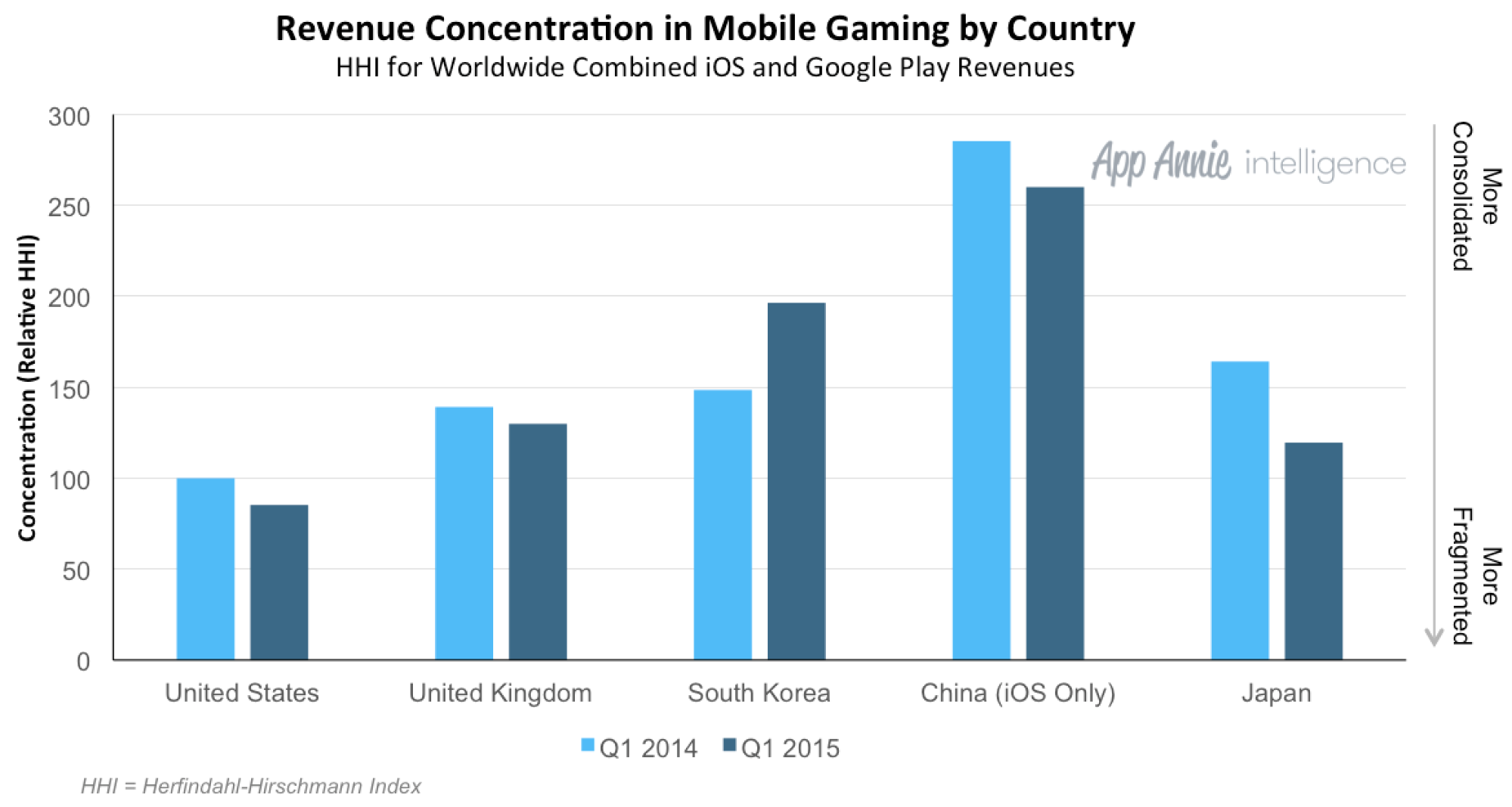 Mobile gaming revenue has become more fragmented in most key markets since 2014, which is great news for small- and mid-sized app publishers.
Below is what you can learn from our free report:
How to use App Annie DNA and the Herfindahl-Hirschmann Index to gauge app store market conditions
Determine whether it's better to self-publish or team up with a local publisher to launch your app
Mobile gaming's competitive landscape in key app store markets
To gain access to the full report, click the download button below:
Want More? App Annie Has It
Subscribe to our blog to see more app industry reports, conference updates and product news. We love hearing from our readers, so share your questions and comments below or on Twitter.
Want to perform your own analysis? Create a free Store Stats account or request an Intelligence demo today.