In our annual end-of-year retrospective report, App Annie sheds light on the key indicators of a booming app economy and explores the most important market trends of the last year
With 2017 officially behind us, it's time to take stock of the year that was for the app economy - and what a year it was. Today, we're excited to release the App Annie 2017 Retrospective Report, our annual deep dive into the numbers and trends that defined the year.As always, the report is a balance between top level takeaways and in-depth data analysis about the booming app economy, delving into everything from the top regional markets to monetization trends within particular categories.
You can download the entire report now, or read on for a few top-level takeaways from this year's Retrospective Report:
The big picture: The app economy is extremely healthy
Each year, we take a close look at the top-level indicators within the app economy, namely downloads, consumer spend and time spent in apps, comparing them to two years' prior to get a more holistic sense of growth.
The numbers from 2017 certainly inspire confidence. There's been a 60% growth in the number of app downloads globally, consumer spend has more than doubled, and time spent in apps spiked by 30%, to the point where each user spends about 43 days per year in apps.

The average user accesses close to 40 apps per month
In most markets analysed, the average smartphone user has 80 apps on their phone and uses 40 of them in a given month. There is, however, interesting variation among selected countries: The average users in China and Japan have over 100 apps on their phone and access approximately forty, while an average user in India has nearly 80 apps and accesses over 40 of them. These patterns can be useful when planning regional engagement strategies that can boost customer satisfaction and LTV.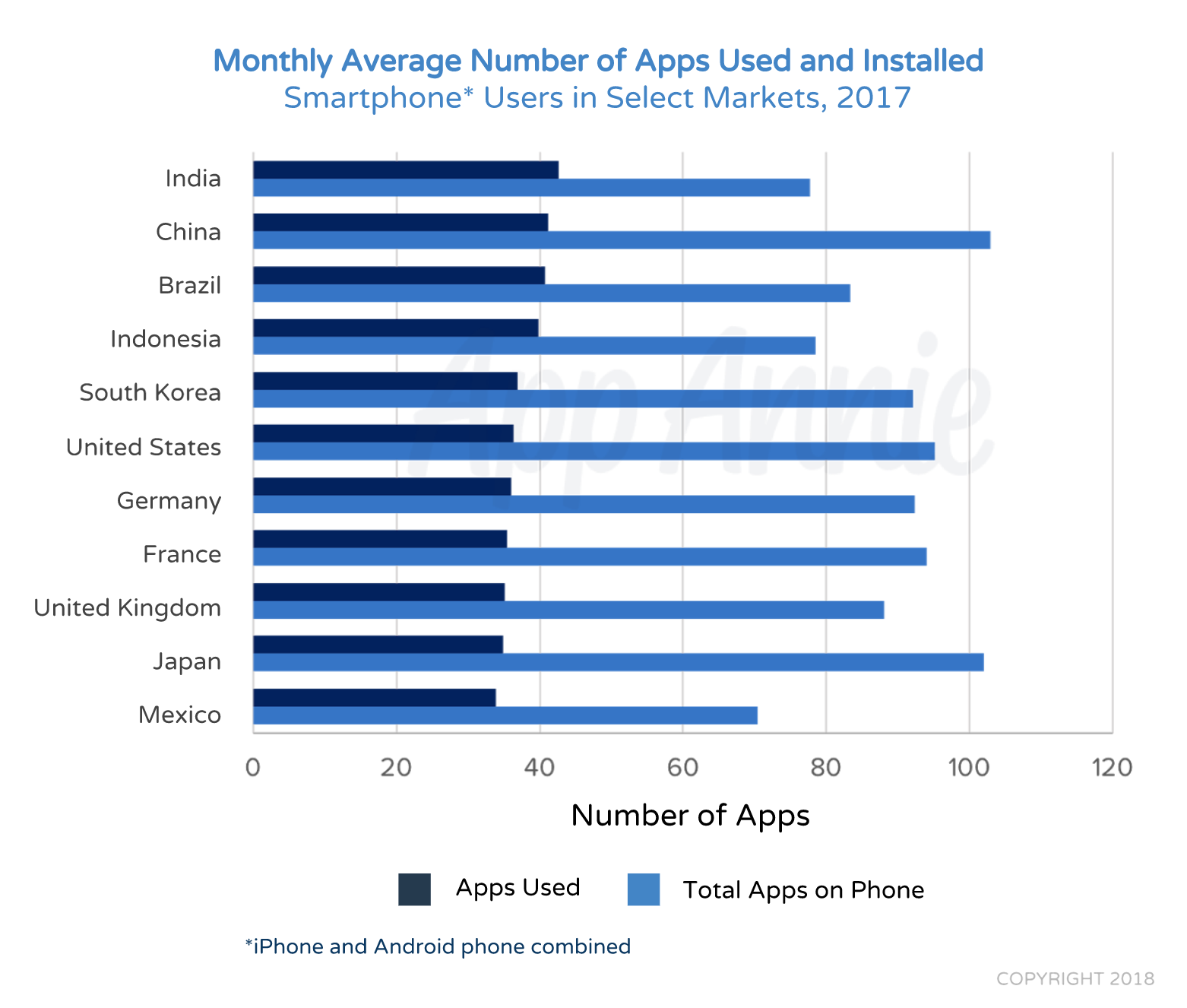 China is the world's largest app market by far
By just about every measure, the Chinese app market towers above other countries. In Q4 2017, Chinese app users spent well over 200 billion hours in apps across iOS, Google Play and third-party Android (a distant second goes to India, where users spent almost 50 billion hours in apps during the same time frame). In addition, $1 out of every $4 dollars generated from the app stores, in-app ads and mobile commerce is generated by the Chinese market.
The majority of China's most-used apps are published by Chinese companies, some of which are making forays into the global market. For example, the extremely successful bike sharing apps Mobike and ofo are expanding globally, so we could well see a new and highly lucrative variation within the sharing economy emerge in the coming years.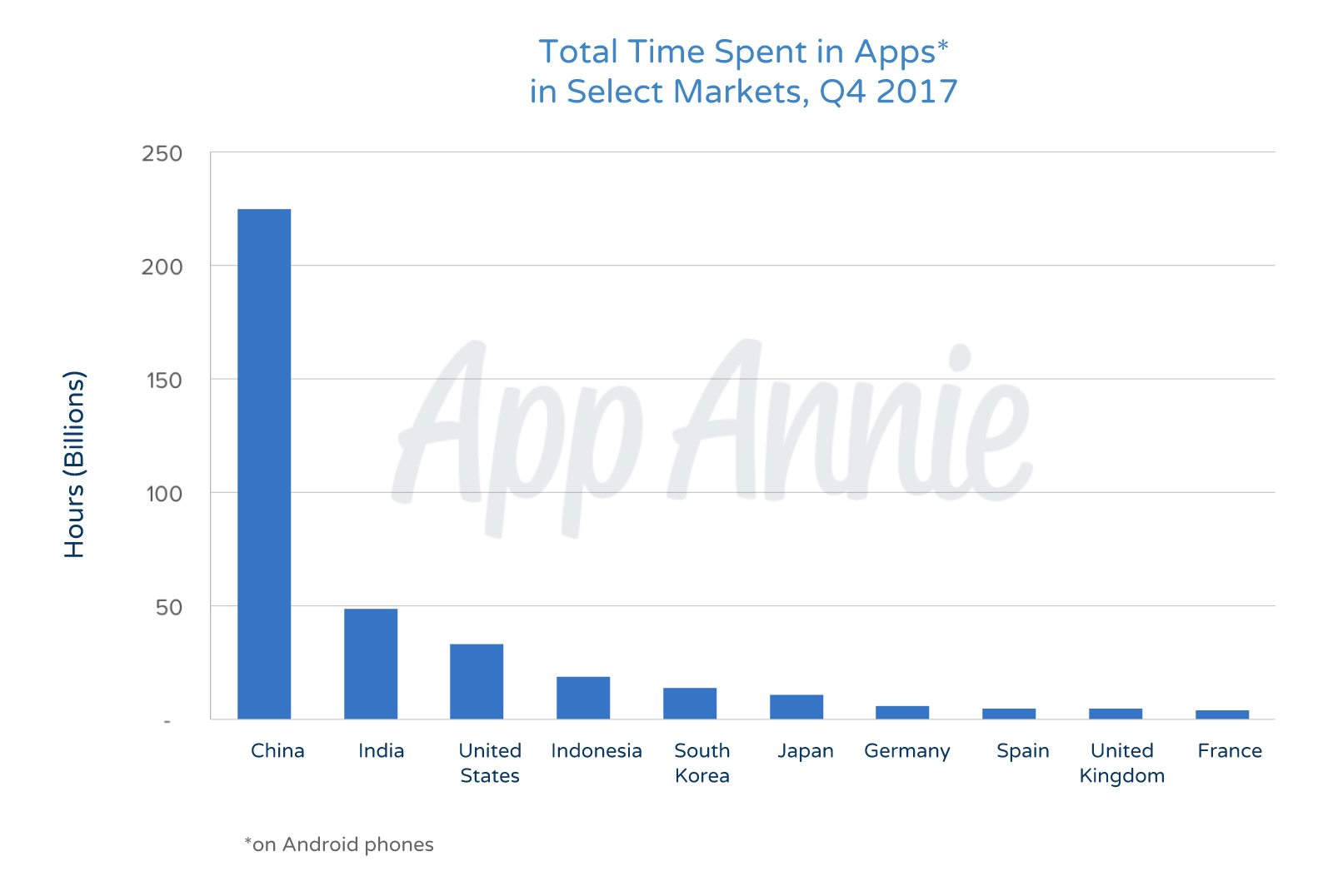 Download and read the full report for:
Rankings: See the year's top apps across markets and categories
Crypto: What we can learn about the rise of crytpocurrency through apps
Video Streaming: How consumer spend is exploding in video streaming apps
China: The staggering growth of the app economy in China
Ride-Sharing: Local variations within the extremely competitive ride-sharing space
Much more...
To download the App Annie 2017 Retrospective Report directly on the page, fill out the form below. Customers who log-in can download immediately.