As we head into 2022, global economies have transformed — what's in store for the mobile market and how can your business succeed?
During the last two years, our world has been completely altered. Our daily lives have changed dramatically with remote, mobile-first services bridging the gap between pre-pandemic times and our new normal. As we head into 2022, the global economy has transformed with hybrid and fully remote working models, at-home fitness, telehealth, financial empowerment and entertainment all driven from the palm of our hands. In these mobile-first times, what can you do to succeed? We've compiled 6 mobile forecasts to help you build your best mobile strategy in a transformed world.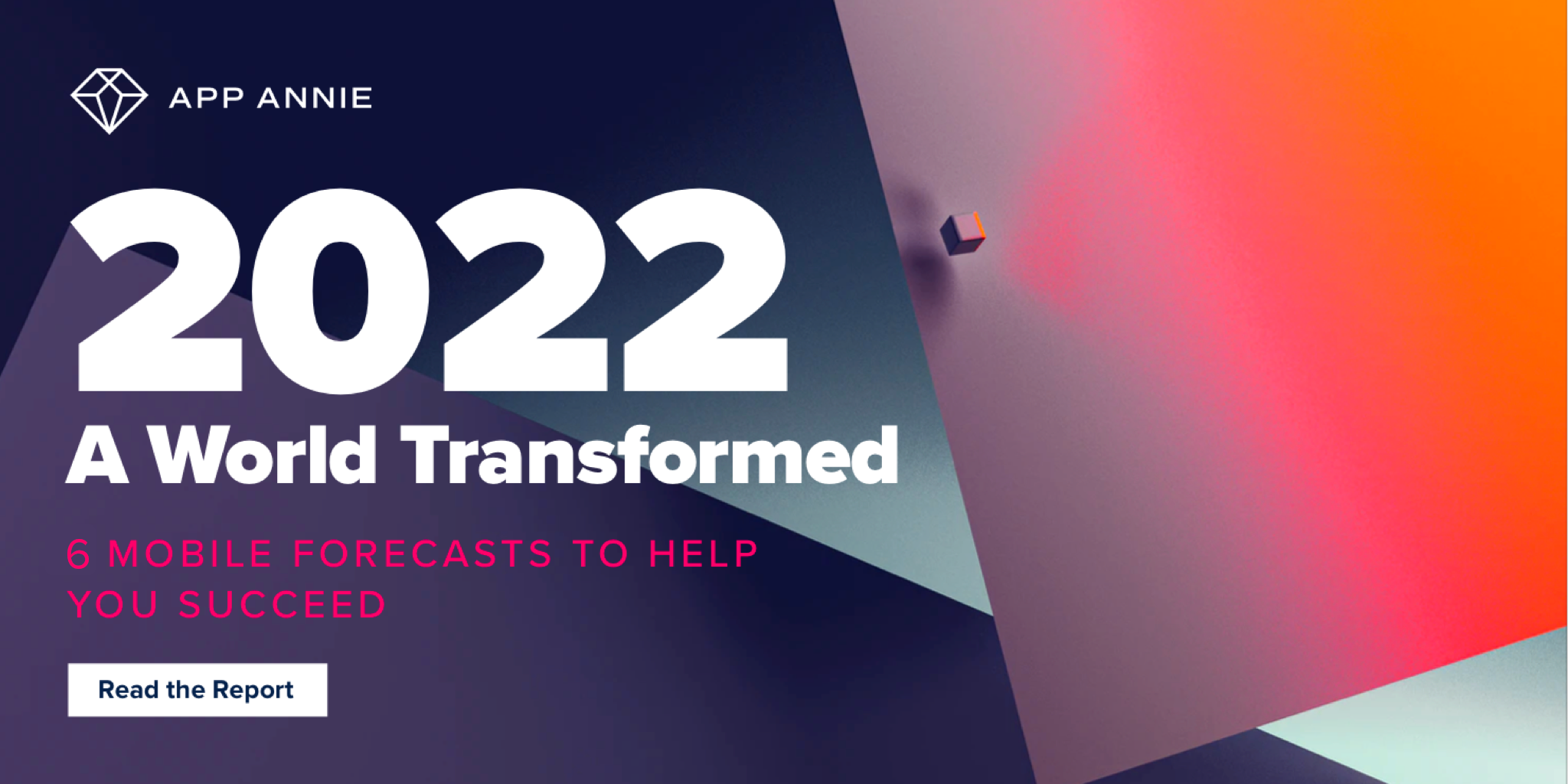 Download our latest Report, 2022: A World Transformed — 6 Mobile Forecasts to Help You Succeed, to uncover: 
TikTok

's rocket-ship growth — what new milestones will TikTok surpass in 2022? 

Which

apps

and

games

will join the

billion downloads club

— representing the most popular and accessible brands on the planet?

What is the state of

Metaverses

and how are they changing the game for mobile gaming? 

Is

Gen Z

ripe for fintech adoption and what finance apps are they using? 

How will the

video streaming wars

heat up in 2022 and how is mobile set to drive paying customers? 
How big is the market for the social media creator economy and what is driving its growth?
Are you ready to take your mobile strategy to the next level?