Jumpstart your 2023 strategy planning with data.ai's latest mobile predictions for the year ahead.
2022 was supposed to be the year much of the world returned to a greater degree of normalcy. What's normal, however, looks very different now. 
Pent-up demand to be out and about, emergence from lockdowns, lingering supply chain issues, the war in Ukraine, the cryptocurrency crash, rising inflation and a looming recession has all left businesses in the all-too-familiar state of permacrisis, a term dubbed the word of the year for 2022 by Collins Dictionary. 
All of this was occurring against the background of consumers signaling greater reliance on mobile apps than ever before.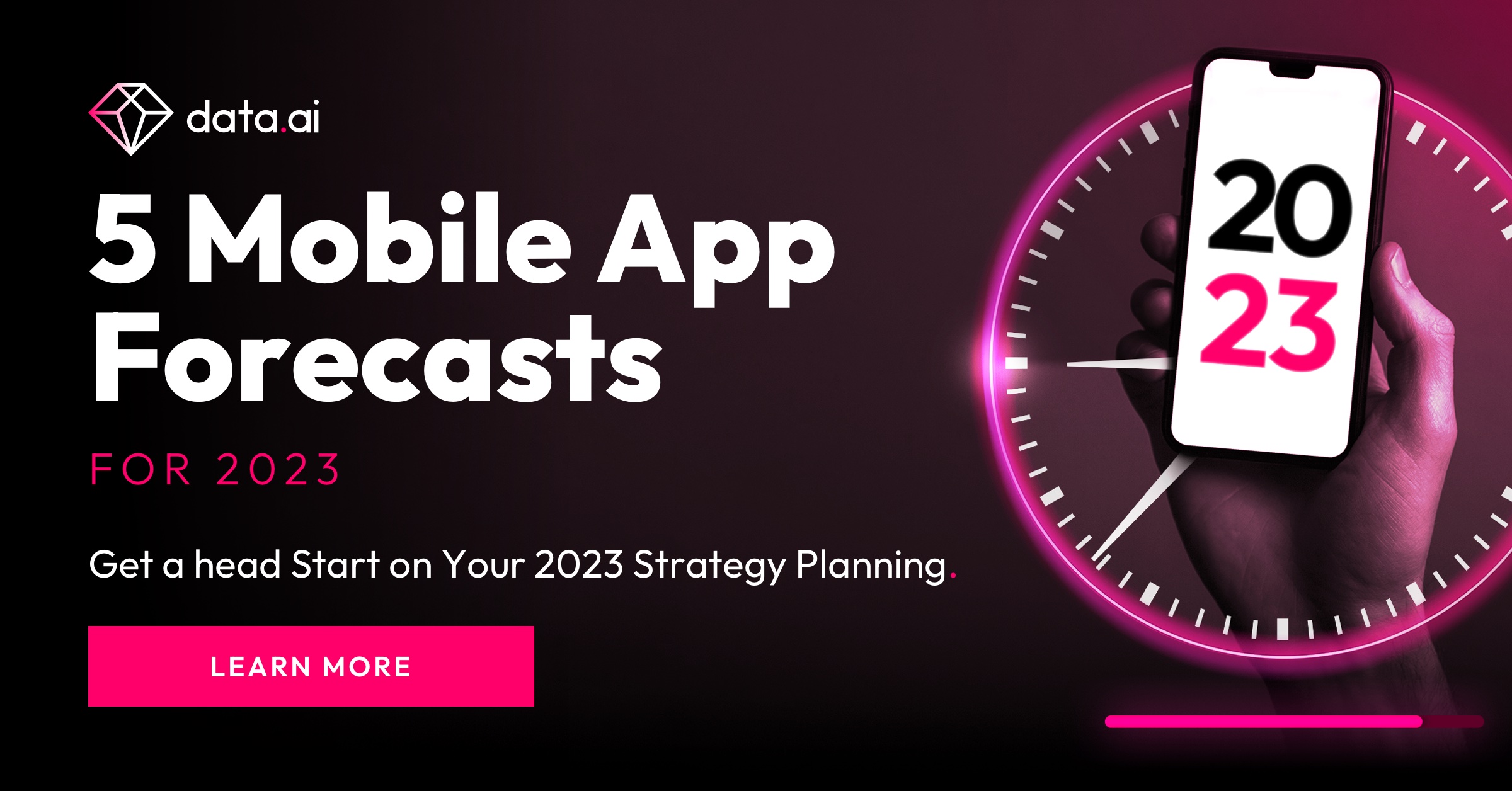 But amid these economic headwinds, shifting consumer habits, mobile centricity and conflicting recessionary indicators, how can companies effectively plan for growth in 2023? 
We've compiled our mobile forecasts for 2023 to help you navigate the mobile economy in the current macroeconomic climate and where leading indicators show it will evolve over the next year. 
data.ai's 5 Mobile App Forecasts for 2023 Answer:
Where is the mobile industry headed in 2023? 

How has inflation affected mobile consumer spend? 

Will mobile games take a hit for discretionary spending? 

How will the mobile ad market fare? 

Which apps and games will set new revenue records? 
Get a head start on your strategic planning for the new calendar year. Download our latest report to uncover 5 Mobile App Forecasts for 2023 and gain an edge on the rest of the industry: