The mobile retail boom shows no sign of slowing down as time spent in shopping apps grew 49% in the year to Q1 2021
The typical mobile consumer is currently spending $88 every time he or she orders from a shopping app, says a new report from App Annie, Liftoff and poq.
Basket sizes have been increasing since the start of the pandemic, as lockdowns nudged people away from the high street and towards mobile apps to do their daily shopping.
But even with COVID in retreat, there's no sign of a slowdown – according to the Mobile Shopping Apps Report.
Our 2021 Mobile Shopping Landscape Report in partnership with Liftoff helps retail and e-commerce brands and publishers succeed with our curated insights for the shopping industry. Mobile is the most crucial instrument for engaging customers — with time spent in shopping apps up 49% year-over-year in Q1 2021.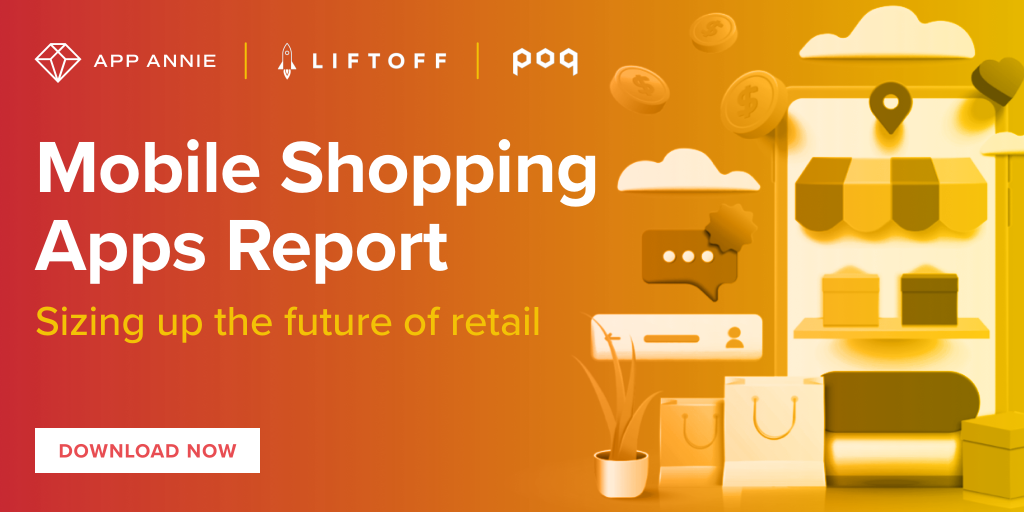 Overall, the report validates the received wisdom that the pandemic "packed a decade of e-commerce growth into a single year."
Its other key insights include:
By May 2021, Android users averaged 2 billion shopping hours per week – up 51% from pre-pandemic levels.

Growth in developing markets was particularly marked. Indonesia stood out with an 87% annual rise in mobile shopping activity, the largest of any country.

Throughout 2020, average order value and average spend grew, and continued to rise in 2021. Across the last 12 months as a whole, the average spend was $78, up 22% year on year.
Elsewhere, the report discloses the cost to retailers of acquiring and converting new users for their apps.
Read the industry's leading mobile shopping report covering everything you need to know about how to win on mobile in the new normal of 2021, including:
What trends ignited growth during the pandemic

and how the pandemic offered a once-in-a-generation opportunity to cultivate new audiences
How engagement in shopping apps

has evolved

since peak-pandemic times and and what regions are seeing a booming mobile shopping landscape
How

mobile-first

shopping apps stack up against

bricks-and-clicks

retailers
Case study on rising star SHEIN

— China's e-fashion brand that delivered especially stellar results

Trends in acquisition metrics on iOS vs Android, as well as CPA insights around seasonality and the effectiveness of ad campaigns
Ready to take your mobile performance to the next level? Read our 2021 Mobile Shopping Report