New refined search options and customization saves you time
Your time is precious and every moment counts. That is why we invest in research to understand how our customers use data.ai in their day-to-day lives, and implement product enhancements to streamline their workflows. In fact, Time to Value has become a north-star for our product team.
Let's take a look at our improved Search Bar
We identified that when our customers begin their insights exploration on data.ai, they often have an app, company or SDK in mind and get searching right away. Getting the most relevant search results with our Search Bar helps you focus and make faster optimization and strategic decisions.
Search Bar now boasts improved relevancy:
We fine-tuned the categories appearing on the search bar drop down selector to include the most important for you.
We optimized the experience so that when we show your search result, we present top 3 results within each category and include a View All link to see all results.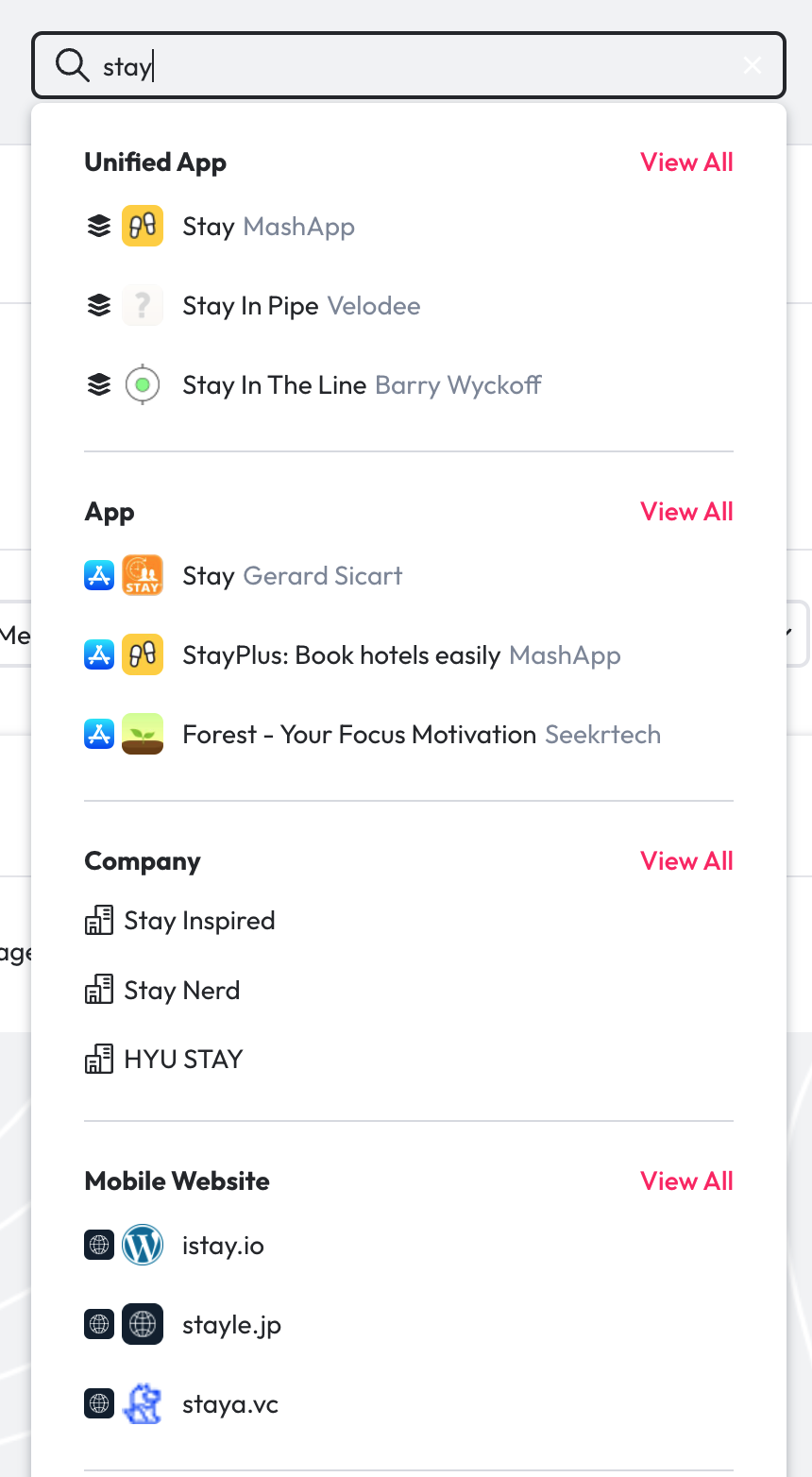 When you need to dig deeper
Our App Explorer, on the other hand, helps you dig deeper and customize advanced search criteria choosing from a rich selection of app metrics and dimensions and NOW includes GameIQ and AppIQ options for Paid IQ users.
We introduced new ways to explore data in the App Explorer so you can answer complex questions:
For instance, if you are looking to find which streaming app features "brand-new originals", we now offer the option to run an "exact phrase" search within the App Description field.

What if you are looking to find Streaming apps that had lifetime revenue above a certain mark in the USA? That's why we added new options such as Cumulative Revenue, Cumulative Downloads and Revenue Per Download or RPD to identify apps that met a certain metric or size threshold since their launch, rather than a point in time.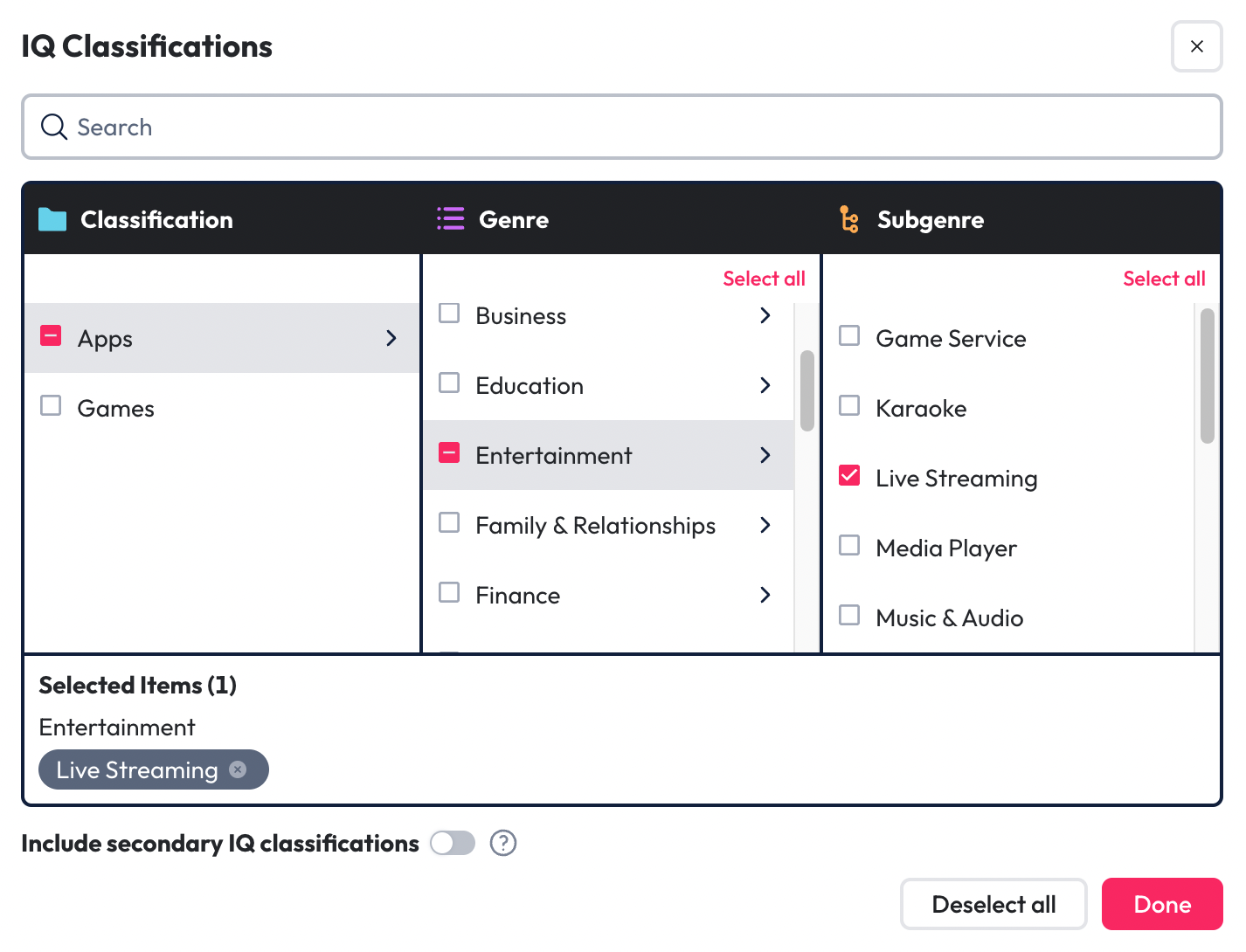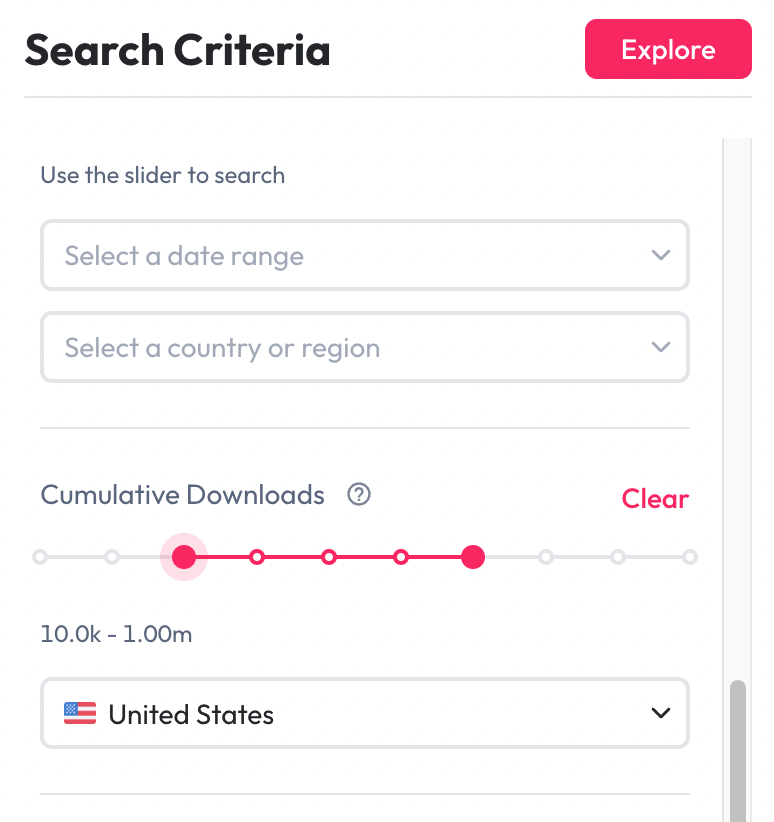 We added "Paid Downloads" allowing customers to filter only by paid app downloads.

Paid users of Game IQ or App IQ can search for apps that meet specific criteria within the granular genres/sub-genres.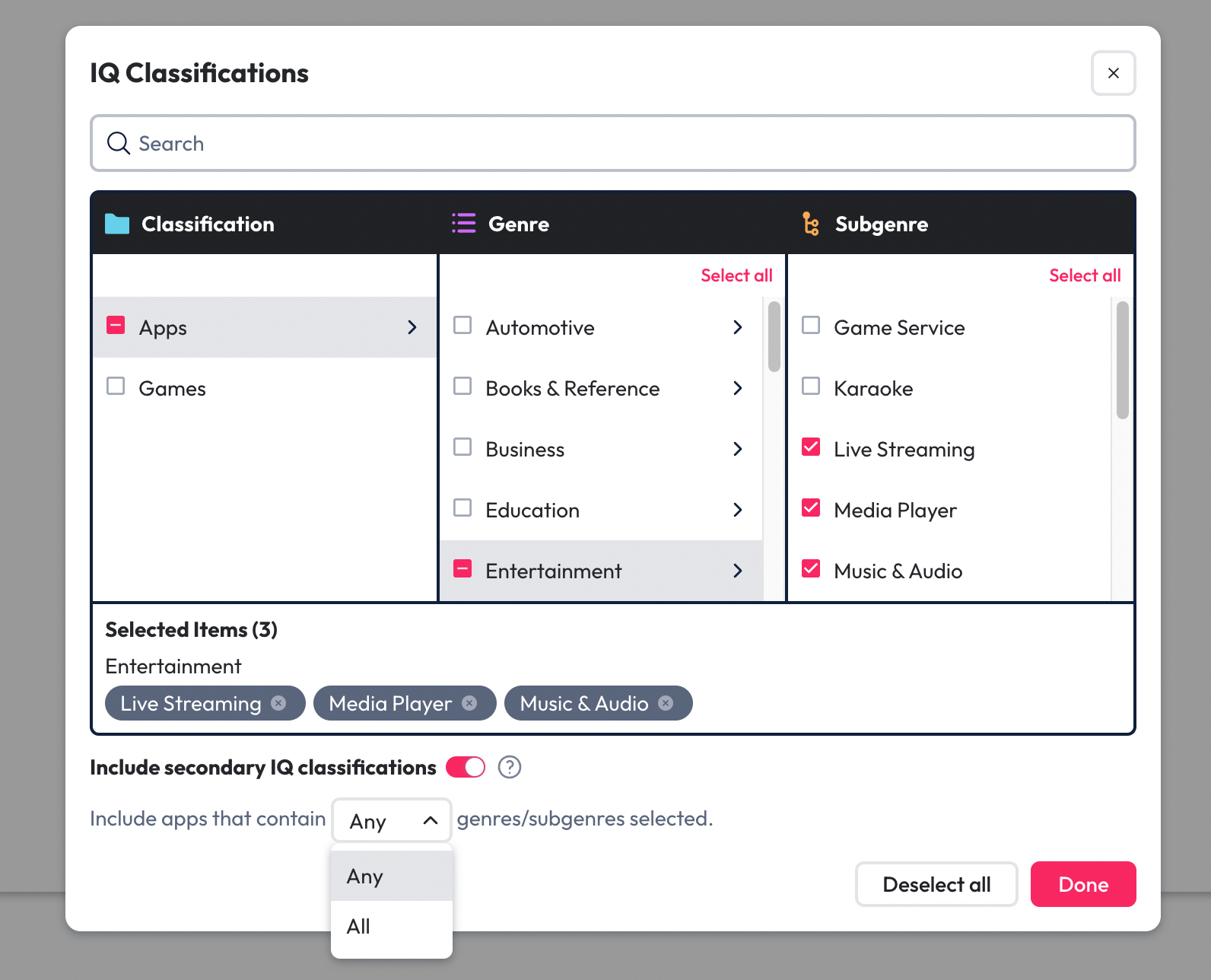 We hope that as a result of these new updates, you will find yourself saving time while getting more out of our powerful search tools. As we continue in our journey of "cutting time to value", we will share more updates with you.
Access the Industry's Leading Mobile Reports Today
Register here to open a free account today, or if you are already a user, login now to start exploring the new reports.