Discover the highest performing IAP SKUs and gain granular visibility into consumer trends and price elasticity
The app store economy has grown to $170 billion presenting a tremendous revenue opportunity. Unfortunately, brands and publishers are unable to maximize their revenue potential because they have no granular visibility into consumer trends, price elasticity and effective in-app purchase strategies.
IAP SKU is an industry-first solution that helps publishers build world class IAP strategies. This unique offering provides granular benchmarking and unmatched visibility into a competitors' highest performing SKUs.
For the first time, IAP SKU helps Identify the most popular items (ex: subscriptions or one-time purchases) and how consumers respond to price points across different markets. Unlock sophisticated IAP strategies optimized for your app mechanics and accelerate your path to maximize revenue.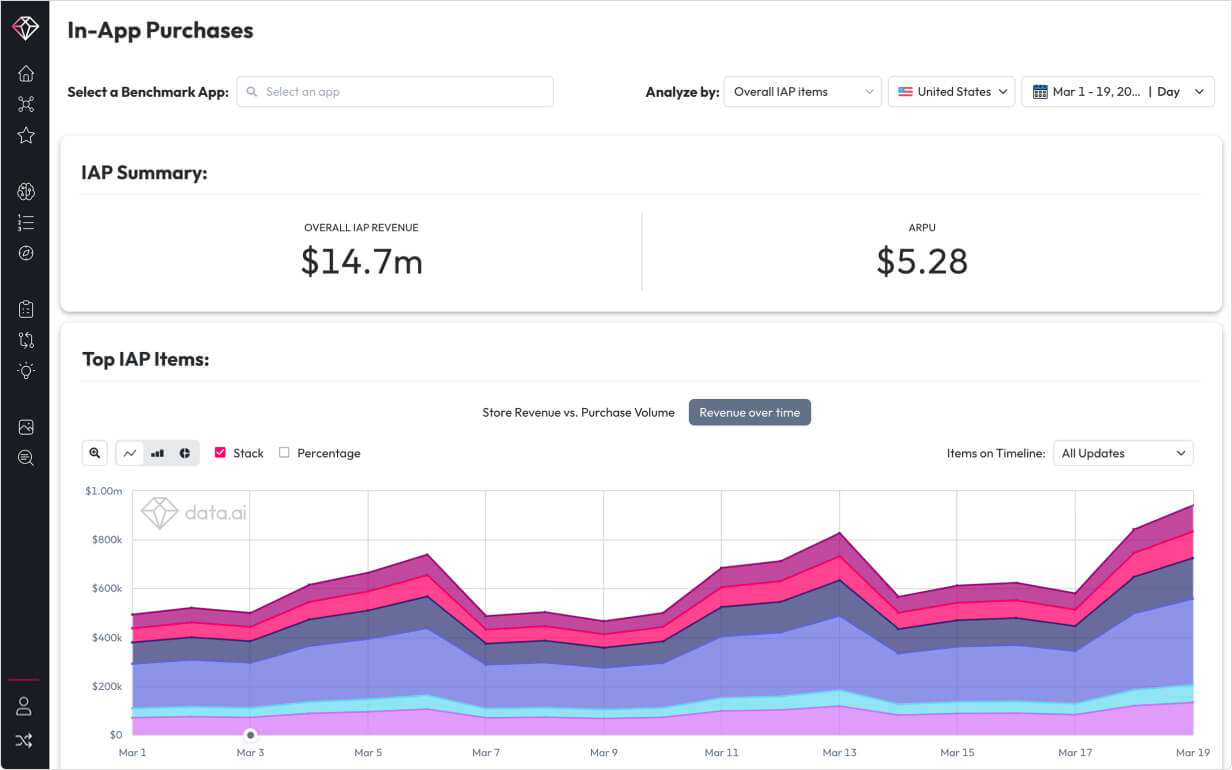 ---
"IAP SKU was extremely useful for us — we were able to identify why our monetization strategy fell short. IAP SKU showed us that we did not offer the right packages (SKUs) relative to the competition."

— Bin Bin Wang, Marketing Manager, Funplus
---
Why Wait? Maximize App Store Revenue Today with IAP SKU
Ready to unlock your full app store revenue potential? Request a demo today to uncover how data.ai's IAP SKU can up level your monetization strategy: