Understand the digital landscape and eliminate time consuming manual analysis
Digital success requires engaging with consumers where they spend the vast majority of their time - mobile. The challenge is that mobile app store categories are antiquated causing enterprise teams to spend precious bandwidth on onerous research and manual analysis of competitors. 

data.ai is excited to release App IQ, an innovative product that illuminates the digital landscape and eliminates time consuming manual analysis, to help enterprises identify new opportunities and maximize growth.
data.ai App IQ Illuminates the Digital Landscape with a New Taxonomy
App IQ provides a deep and robust taxonomy (19 genres / 152 subgenres) with granular insights into competitive features.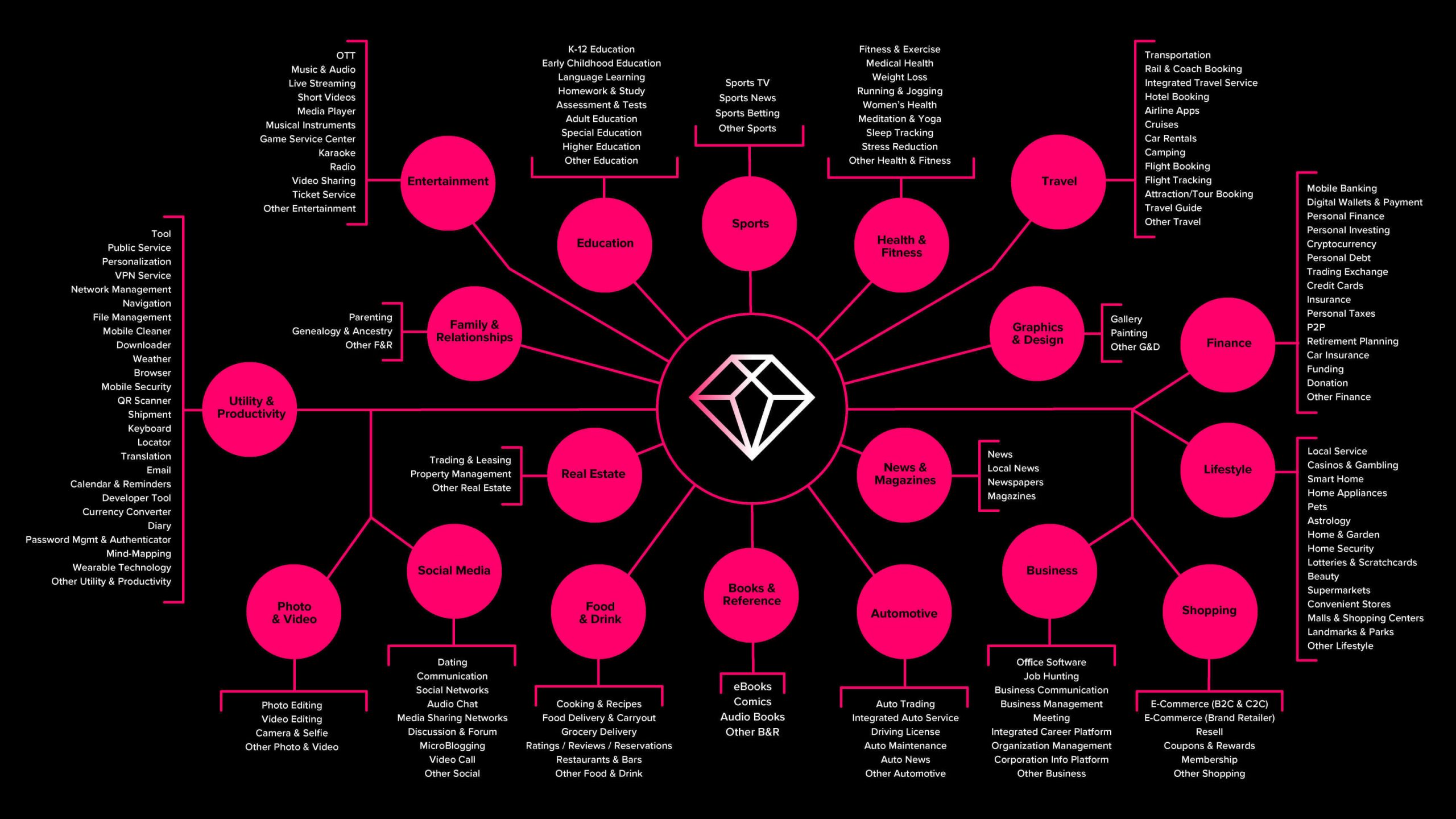 With App IQ, enterprises can now identify new partnership opportunities, competitive threats and quickly react to the ever-changing landscape. Additionally, App IQ identifies all features, from monetization methods to social features, to give a comprehensive product overview of an app. Product teams can leverage granular competitive insights to efficiently prioritize proven capabilities to maximize consumer engagement.
App IQ helps you:
Shorten the product innovation lifecycle

Understand and quantify relevant market opportunities 

Identify capabilities and features that drive performance and maximize customer engagement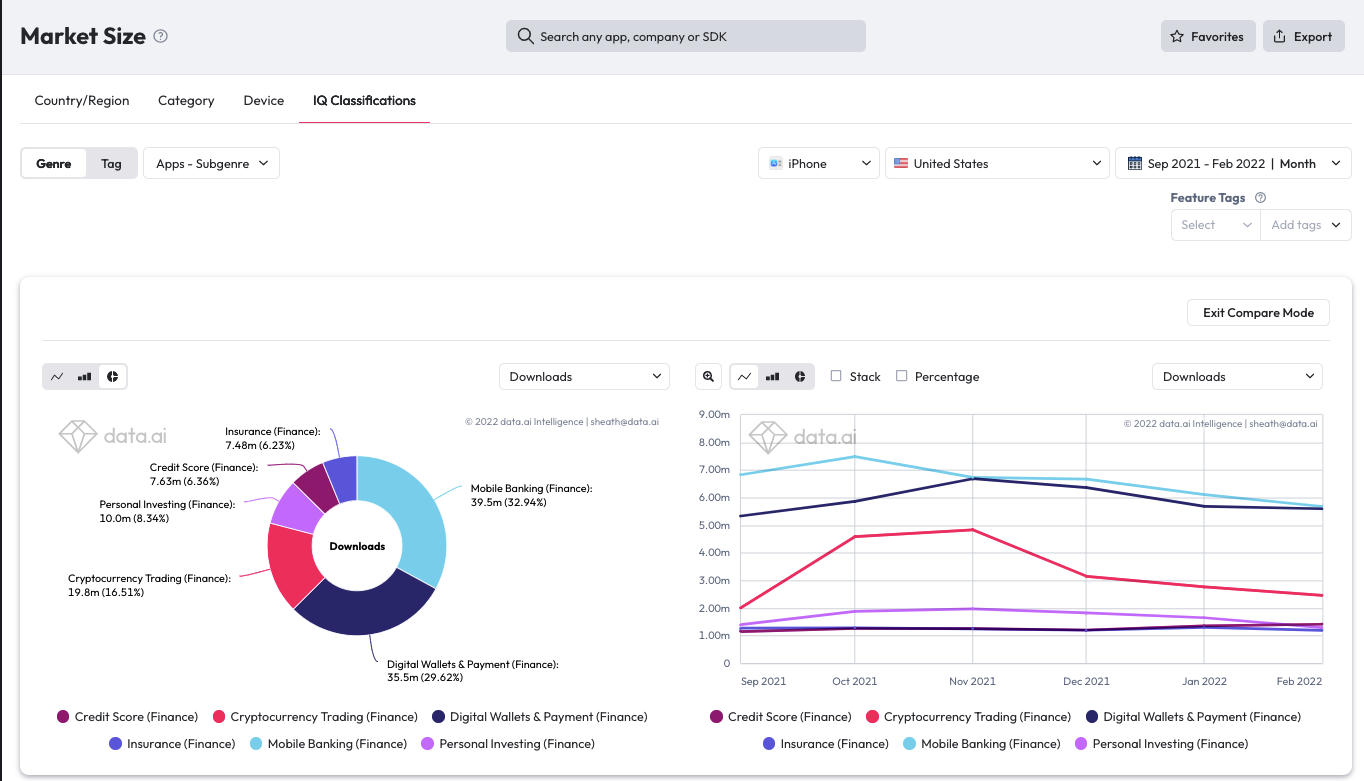 App IQ allows you to see the full picture of each market segment and make informed strategic decisions about your business. The Market Size report above, for instance, shows downloads by subgenre for the Finance industry. While the graph on the left reveals that mobile banking is the subgenre that has had the most downloads for the last 6 months in the US (32.94%), the graph on the right shows that there's been a steady decline in downloads of mobile banking apps in the US during that period.
---
"App IQ allowed us to get a more accurate and comprehensive look at the competitive landscape within our industry. The granular analysis that App IQ provides means more insightful monitoring, reporting, and prioritization for our own teams."

— Natalia Jaeger, Head of Digital Marketing, Voyager
---
Illuminate the Digital Landscape Today with data.ai App IQ
Request a demo today to uncover how data.ai App IQ illuminates the digital landscape and helps you identify new opportunities and maximize growth: