Mark Beck, CMO of Tripledot, sat down with us to explain how data.ai Ascend partners with his company to increase revenue 10 times. Read the full interview here.
Thriving in the game industry is challenging. Luckily Tripledot Studios, a game developer and publisher with offices in London and Minsk, has quickly found its own path to success, growing its revenues 10 fold in the last 12 months.
Founded in 2017 by industry veterans, Tripledot has created some of the best casual titles on Android and iOS platforms, such as Solitaire, Sudoku, WordHop and Blackjack.
data.ai Ascend has been a partner almost since day one. Starting in 2018, Tripledot has relied on data.ai Ascend to collect aggregated revenue, install and cost data from multiple partners. The tool is helping them harness the power of unified information at different levels of granularity. Mark Beck, CMO of Tripledot sat down with us to share his thoughts about data.ai Ascend and how the tool empowers their team to grow.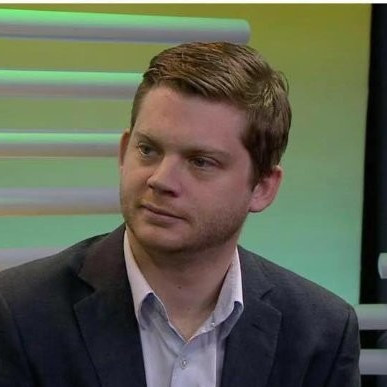 data.ai Ascend: What was the challenge you were experiencing prior to using data.ai Ascend?
Mark: Dealing with the dispersed nature of the information we had was a major problem for us. We had to look at revenue, cost and install data in distinct places. Looking around to try to cobble things together wasn't something we wanted to do, particularly as we started to scale.
L: Could you please tell us how data.ai Ascend stood out when you were evaluating data aggregation tools?
MB: Data aggregation is not the most sophisticated problem to solve but it's super valuable. The simplistic nature of Ascend's offering to set it up and get it to run was what first attracted us.
Once we started digging deeper into the tool we were able to use more features.
Besides the relatively simple nature of doing integration within Ascend, I would emphasize the quality of the customer service you provide. Ascend's support team is absolutely amazing and always ready to go if something is broken.
L: What are the features that you use the most?
MB: I use the Pivot Table and the Report Center as my source of truth for high level metrics. Normalization is good because it allows us to put our own skill on the information pretty easily. This feature is especially helpful as there is a lack of standardization in the industry.
L: How is data.ai Ascend helping Tripledot Studios?
MB: Initially, we started using Ascend just to aggregate total revenue and total cost. The further we went into the tool, the more information and deeper insights we could pull out from the APIs we were connected to. We were then able to look into ad requests, impressions, CPMs, fill rate, broken down per placement, per geo, per platform.
Now we are on the third stage, matching the data we pull from Ascend with our internal analytics tools to drive even more insights. This allows us to make better decisions.
Ascend has become an integral part of both our monetization and acquisition strategy. We can now focus on bigger trends and issues, instead of dealing with broken APIs and reconciling data.
L: Thank you for your time, Mark!
MB: My pleasure. I'm a big fan of Ascend!
Read the full Tripledot Studios customer story here.
data.ai Ascend is a SaaS solution trusted by leading app and game companies to automate data collection, normalization and reporting. With data.ai Ascend, your data stays 100% private, so you are always the one in control. 
Learn more about data.ai Ascend and request a 14-day free trial below.