We strive to provide the industry with the tools to build amazing app businesses. It's important that we not only look at our own data but also hear directly from the community about topics like app monetization and mobile advertising. Earlier this year, we heard from over 3,000 industry pros in our 2015 app publisher survey and we want to take this opportunity to say THANK YOU! These insights were featured in our 2013-2018 Monetization Trends report, revealing key findings into how and where apps are monetizing. As a thank you for participating, one industry trailblazer was randomly selected to be featured on our blog.
We're thrilled to chat with People Power, a software company for the Internet of Things (IoT). In our interview below with David Moss, President & Chief Technology Officer, he shared how their people-centric, mobile-first approach helps them drive innovation in this emerging space.
App Annie (AA): Let's jump right into it! What is People Power and how did you get started?
People Power (PP): People Power is a software company for IoT focused on creating engaging services and user experiences in the areas of security, energy and care.
I co-founded the company in 2009 with our CEO Gene Wang. Previously, we worked together at Bitfone which we sold to HP in 2007. About two years later, we brought together many of the all-stars who made Bitfone successful and created People Power.
When we started, we received two government grants that were being allocated to help solve some of the US' energy problems. Using those funds, our Chief Scientist started Green Button, which has become a national standard that connects over 60 million households to their smart meter's energy data.
We ultimately decided to expand beyond energy to address some of the other things that people care about, like the security of their home and the safety of their immediate and extended family. This led us to create our award-winning app Presence which allows our users to take a spare smartphone or tablet and transform it into a free internet security camera.
AA: What is your vision for the future of IoT?
PP: There should be one app, one intelligence and one kind of cloud service that orchestrates all of the connected devices in homes and small businesses. People Power's technology has the ability to connect all of these devices, even if they are made by different manufacturers or run different protocols, into one mobile app that allows our users to control everything from the palm of their hand.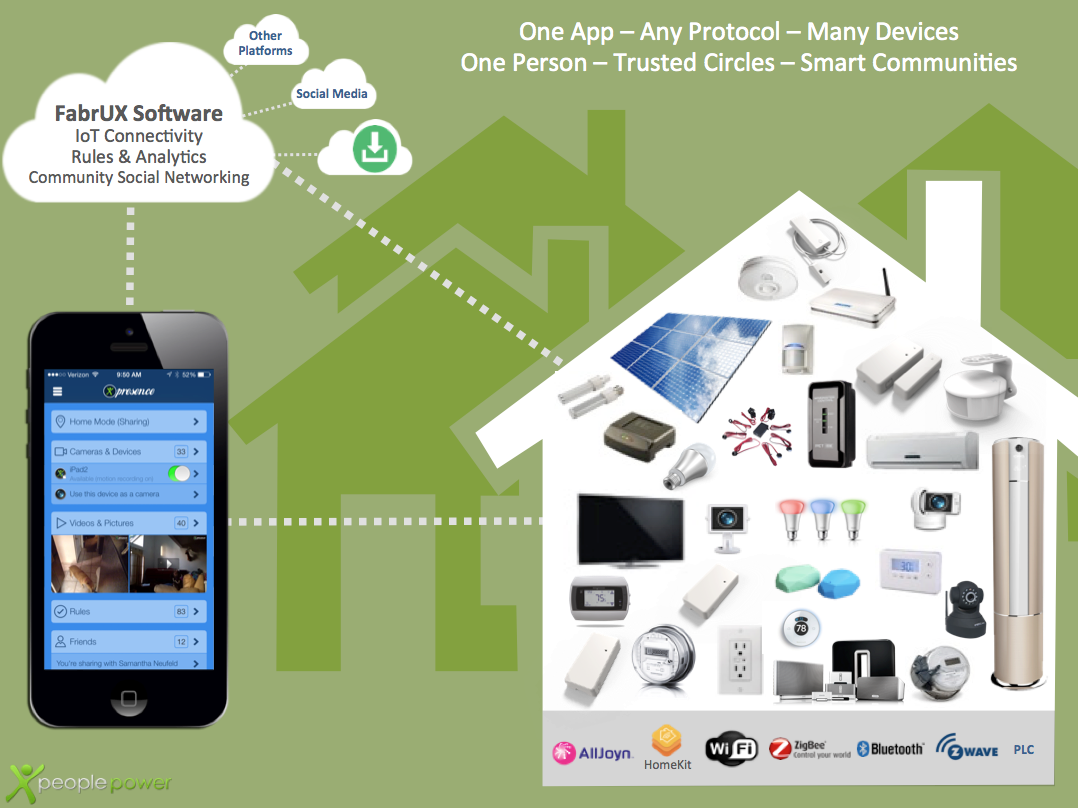 However, IoT isn't just about devices. It's really about people and connecting them together. Intersecting the Internet of Things with the Internet of People is really interesting to us. There are some very compelling use cases that come out of looking at smart homes in the context of communities.
AA: What are some your biggest launches in the past few years?
PP: Launching Presence was a really a big deal for us and with it we demonstrated the first freemium model in the IoT space.
One of the challenges with this market is that it's still in its infancy and people are just starting to learn about the benefits of being connected to their homes and offices. Starting with a freemium model has been a really great way to educate people about the possibilities. Once they try out Presence, many of our users end up wanting more, so we offer Pro Video subscriptions that provide advanced motion detection features and 100 times more video cloud storage than the free service. We're measuring a healthy 3.5% to 4% conversion rate from active users to paying subscribers.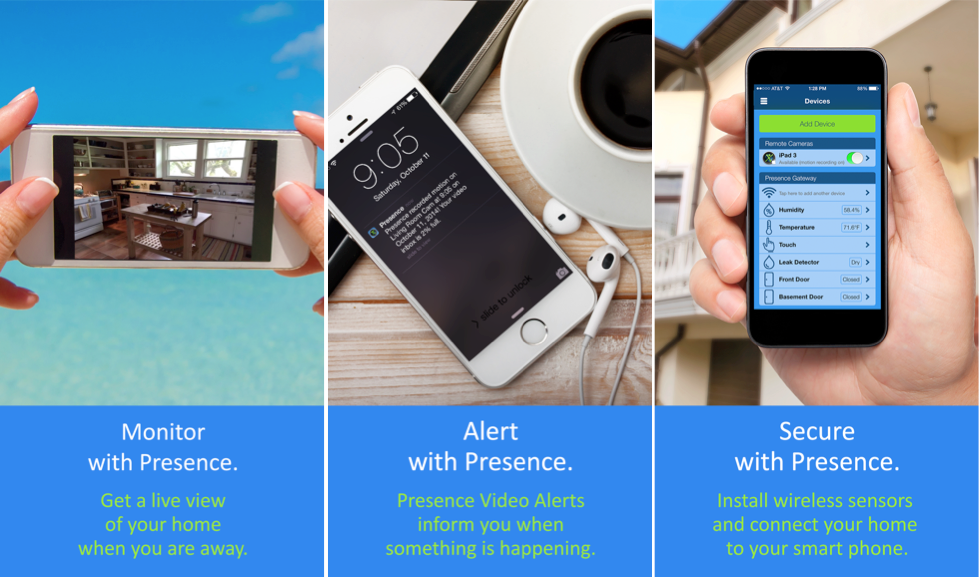 This past May, we launched Presence Security through an incredibly successful Indiegogo campaign. Presence Security addresses our Presence customers' desire for more functionality and peace of mind by allowing them to add a variety of sensors that monitor things like entry, motion, water and temperature.
It's easy for users to exit a mobile app, but an internet-connected product takes a little more effort to forget about. Our studies show that complementing an app with hardware is one way to increase the perceived value and retention rate of the app, while encouraging app-opening habits as users come back to interact with their hardware investments. It's also an obvious way to generate revenue. As a software company, we rely on our hardware partners to manufacture the products and manage the inventory.
AA: What are some of the things that differentiate you from other companies in the IoT space?
PP: We are a mobile-first company, starting with a mobile app. This is different from most of the companies in our space who are working up the stack, starting with chips and gadgets. As we strive to create the best user experiences, we really need to keep a direct connection with people, which is why we have created and branded Presence.
Part of the reason why we have a freemium model is to get our technology into as many people's hands as possible so we can really understand their preferences and what they want. Underlying our freemium model for Presence is a B2B strategy where we're able to take the lessons we've learned and create killer solutions for other, larger companies.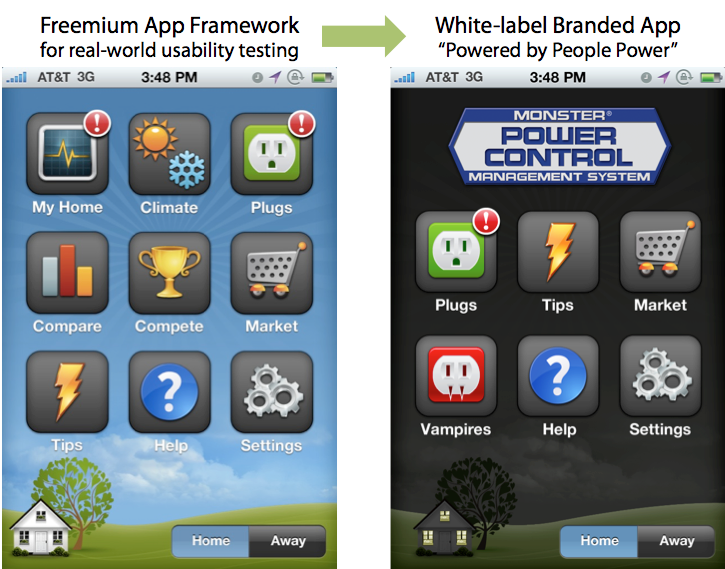 We are able to take our Presence products and white-label them for other companies as well. We work with larger distributors and manufacturers and help them get their hardware and technology out there using the software stacks that we've created. For us, one way to get a million customers is to sell to companies who already have a million customers. I'd say that's really where the value is in People Power.
AA: What is your approach to designing apps?
PP: First, we start with understanding people. Our researchers go into people's homes and do ethnography studies so we can understand their lifestyles and the problems they face. As we begin to specify requirements to solve their problems, we test our concepts by surveying our users to identify critical features. We then visualize the app with wireframes and mock-ups, which we can quickly put in front of non-users in a "cognitive walk-through" to see if their mental model of how the app should work matches our intentions. It's only then that we begin to lay down code.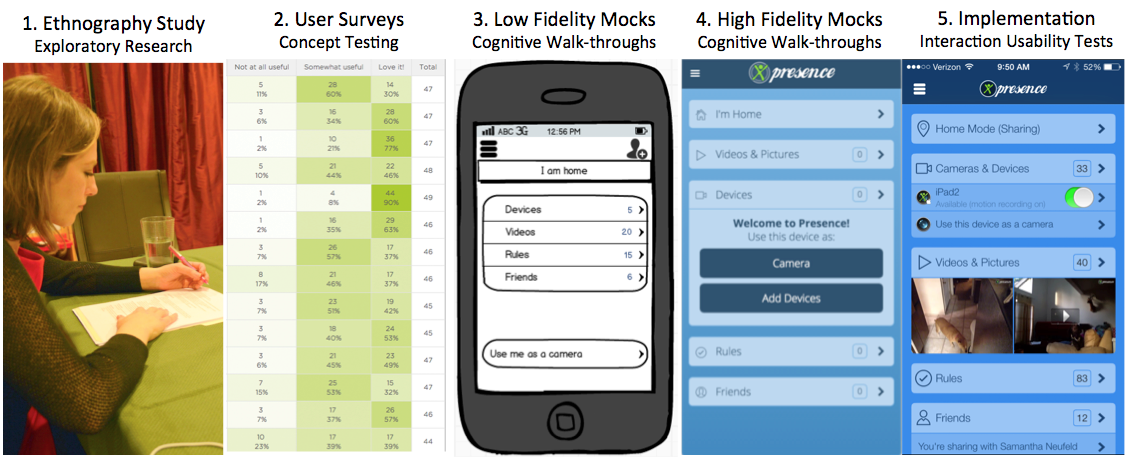 With mobile apps, it's important to actually watch users touching the app. They do things you don't expect. There are also differences in the way iOS, Android and Windows Phone users all want the app to feel, so usability tests must be repeated for users on each platform. Because we do all this, the Presence app you see today looks very different from where we started.
AA: What role does app market data play in your decision making?
PP: I really enjoy getting on App Annie at least several times a week, if not daily, to check out how our apps rank using Store Stats.
I especially like drilling into keywords and app store optimization (ASO). It altered our whole strategy of how we manage our app on the app store. In fact, we actually changed the name of our app because App Annie's data shed some light on our keywords and ASO.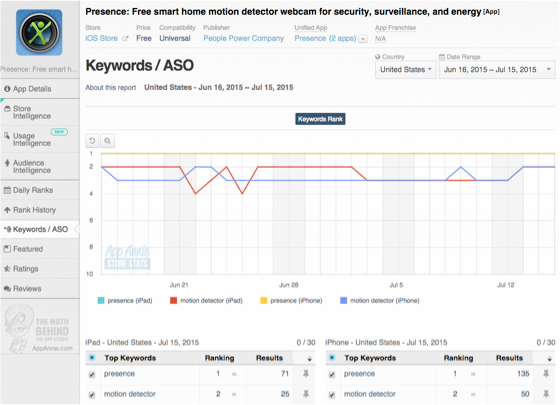 As a company, we evaluate our metrics every week, and a lot of them come from App Annie. One of the things that we are trying to do is understand how media impacts our downloads versus the effects of organic growth. We are also interested in tracking our downloads across countries, so we know where to spend time localizing the app.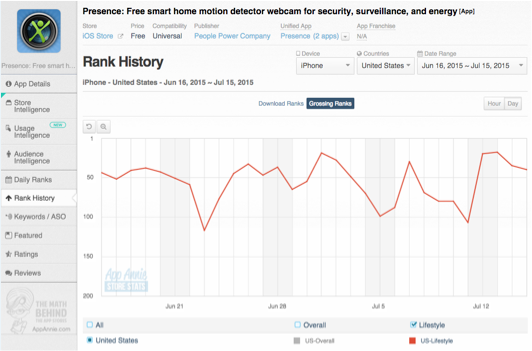 App Annie also helps us better understand the categories that we're in. We tested several categories before settling into Lifestyle. It was interesting to play around with some of those knobs and watch the results as we continue to try to optimize the app and our downloads.
It's really convenient for us, as a mobile-first company, to be able to go to one site and see the metrics for our apps on both Google Play and the iOS App Store to understand a little deeper about what's working and what's not. I think it's critical for any company with a mobile app to look at their metrics and actively try to improve them.
AA: What tips do you have for other app developers?
PP:
Carefully consider your app store options.
Most companies debate about which app store to start with first. Each store has its benefits and your decision will have a significant impact on your business, including how you allocate resources and staff up your team. Trying to support more than one app store at the beginning is very capital intensive, because your designs likely need a lot of usability testing. Therefore, it's critical to carefully evaluate your options and select the one that best meets your goals.
ASO is key.
One tip that using App Annie made clear to me is optimizing the app store search results and selecting a name that is descriptive enough so that people can find you easily when searching for apps like yours. I've seen a lot of really good apps that are hard to find through search because they have an obscure or overly common name. Pick a name that shows up in common search results, then get the press and media to help boost your ranks.
Keep tabs on your competition.
Doing competitor analysis through App Annie has proven to be very valuable for us. It helps us understand who's trying to copy us, who's launching new features and how they're doing compared to us. We often discover competitors by monitoring tech news outlets, and then periodically check in on them with App Annie. It's interesting to see some of our potential competitors trying to do similar things as us, so I'm sure that they're using App Annie to monitor us too.
Listen to people.
I believe that every communication you send to your users is an opportunity to hear back from them. At People Power, we make sure that our users have a way to communicate back with us, no matter what the channel is. Aside from our user research, we capture most of our feature requests inside our apps, and we make these tools available to customers and partners who use our FabrUX cloud software for their own devices and apps. It's important to think about these feedback mechanisms up-front before you launch your app so you can respond to your users' needs in an agile way, and create something even more valuable.