Japanese resale shopping app Mercari shares how they use App Annie to analyze the mobile market.
Many Japanese apps that have made it big domestically have found making it out of the country rather difficult. Marketplace app Mercari is one exception.
Mercari recently encountered notable success in the United States, surging to #3 in the US iOS App Store by overall downloads back in July. Recently touted as Japan's next "unicorn", Mercari operates like a peer-to-peer (P2P) mobile marketplace. Users simply post photos of items they wish to sell, and buyers negotiate the price and shipping. Mercari was able to differentiate itself from existing online auction sites with a savvy and streamlined mobile-first strategy.
Succeeding in the US market wasn't without its challenges. The first of these was understanding Mercari's competitors in the US and knowing where they ranked in comparison to one another. To get up to speed on the market and existing competitors, Mercari's Business Intelligence team went beyond downloads and examined usage data, like monthly active users (MAU), time spent and retention, which allowed them to gain deeper insights into user engagement.
App Annie sat down with Takuya Ishizuki, a data scientist at Mercari, and asked him about how they analyze the US market using App Annie Intelligence.

App Annie (AA): Why did you start using App Annie?
Takuya Ishizuki (TI): When Mercari entered the US, we couldn't gauge our own position in the market, and that's when we realized that market data was needed. The first challenge was grasping an understanding of how the company's competitors were trending and knowing where Mercari sat relative to this. To solve these challenges, we chose App Annie's global app market data platform App Annie Intelligence. The determining factor that convinced us to go with App Annie was the quality and accuracy of the data, which was proven out by testing it against our own data .
AA: There are many metrics that are supposed to be important when monitoring app performance. What metrics are most important to you?
TI: The metric that garners the greatest attention is user retention. Prior to using App Annie, we had no way of comparing our own retention numbers to those of competing services. One of the best things we were able to accomplish by using App Annie was an understanding of whether our own retention numbers were actually high, or comparatively low. App Annie allows us to have a quantitative sense on the competitive landscape in terms of retention, allowing for smoother communication with the management team.
AA: Why do you think retention matters to Mercari's business?
TI: Retention can only be increased when users find the app valuable. Chasing only monthly active users (MAU) and weekly active users (WAU) can be misleading, since they can also be easily boosted by tactics like push notifications. Push notifications can cause a temporary spike in active users, but if you send them out too often they can drive users away just as quickly. At Mercari, we choose to focus on retention so that we can gauge how our users value the service. In e-commerce, it's a vital metric when looking at whether your cost-per install (CPI) and lifetime value (LTV) are balanced when sending out ads.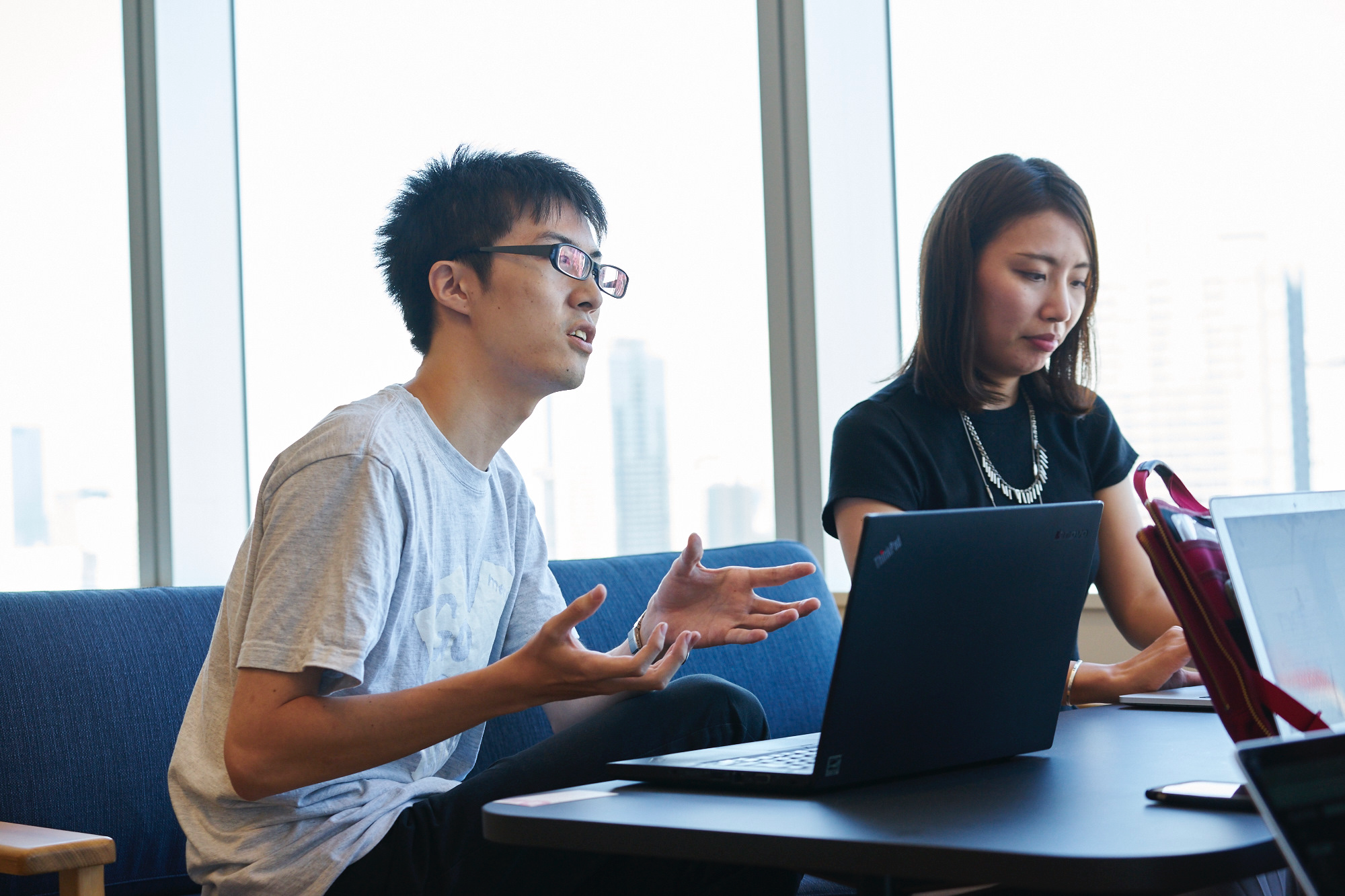 Takuya Ishizuki (left), a data scientist at Mercari.
AA: Do you monitor other usage metrics?
TI: Yes, we also monitor time spent. Using this metric, we realized that users spent more time per session on our Mercari app than on other similar apps, which is a good indicator that users like our service.
AA: Are you thinking about any initiatives to improve time spent and retention?
TI: We've been analyzing competitors' push notifications. As I mentioned, similar apps send frequent push notifications. In order to evaluate their push notifications, we analyzed time spent. If users who launched the app as a result of the notification continued to use the app, we could deduce that it's an effective strategy. But actually time spent is small, which means most of the them left the app immediately. We concluded that frequent push notifications negatively impact time spent.
AA: You discussed user behavior. Do you also care about characteristics like demographics?
TI: App Annie Intelligence offered us several insights into user demographics. For instance, we had hypothesized that female users tend to have lower retention.With App Annie, you can see a breakdown of users by gender, so we compared the gender ratio and retention of each app we benchmarked, and found that apps with a higher number of female users tended to have lower retention.
By looking at gender or age demographics, we're able to see whether we're effectively reaching the right users and can confirm whether our competitors are targeting the same segments or different ones. We also discovered that the apps we considered competitors were not actually competitors.
AA: Lastly, could you share some tips on how you monitor competitors' apps and marketing campaigns?
TI: We are looking at groupings of three or four different metrics rather than just one. Actually using the app and looking into several metrics together allows us to make better hypotheses. If you only look at active users, it can seem that push notifications are successful, but these numbers include users who closed the app immediately after opening it. On the other hand, when we look at a combination of time spent, install and usage rates, we can formulate an idea on how effective competitors' push notifications really are. So rather than looking at only the one metric, we use three or four plus we also use their app. From there, we're able to check whether our hypothesis was right, and analyze and plan our own counter-strategies accordingly.
Build a Better App Business
Subscribe to see more app industry reports, conference updates and guides. Have something to add? Share your questions and comments on Twitter.
Want to take your app business to the next level? Create a free account to dive deeper into Store Stats or request an Intelligence demo.