Ever wondered what the app industry's top players are doing to top the rankings?
We're sitting down top experts to dig into the world of user acquisition (UA) across the industry's most popular app categories. Many people are great at developing apps, but getting users to install and stick with your app — without evaporating your budget in the process — is a science often shrouded in mystery.
Today, we're spotlighting James Peng, Head of Mobile App Acquisition at The Match Group, who has overseen UA efforts across a range of the world's most popular dating apps (some of which we highlighted in our recent Valentine's Day Special), including Tinder, OkCupid, and Match.
App Annie (AA): Thanks again for sitting down with us to chat, James. We talk with people from gaming all the time, so it's refreshing to get a chance to learn how other categories are tackling the challenge of getting users for their apps! To kick this off, could you tell us how you got into user acquisition?
James Peng (JP): I had a slightly unconventional path, actually I was a finance graduate from the University of Texas at Austin and started out as an investment banker, working on major M&A deals such as the merger of United and Continental Airlines and the restructuring of Pier 1 Imports (check out its stock price since March 20, 2009). I went deeper into finance as a private equity investor, buying out companies to achieve outsized returns.
However, as I considered an MBA, I realized that I wanted to take a different path altogether and began learning about the mobile industry. I didn't have a network or any resources, so I started attending meetups and industry gatherings. I took copious notes and put my face out there. At first, I didn't get any attention and people thought it was strange for a finance guy to be there. However, after nearly a year of networking, I finally had enough industry knowledge and connections to start getting some referrals, one of which being the mobile game developer Storm8.
At Storm8, I was brought on as one of the first UA hires where I utilized my skills in financial modeling and deal-making to navigate the industry. Within less than a year, I was promoted to Head of User Acquisition and built its entire performance marketing platform, from channel strategy to LTV forecasting to tracking and reporting infrastructure.
Half a year ago, I joined the Match Group to head and centralize its mobile UA strategy within its portfolio of dating brands.
AA: Leveraging a finance and analytics background to break into UA — interesting. Still, UA is a constantly evolving place, with "best" channels and strategies changing all the time. How do you keep up on everything? Do you have a few favorite places you visit to get updates on mobile app marketing?
JP: Aside from App Annie, Gamesbeat and eMarketer reports have been very helpful in keeping up to date with news and trends.

AA: How about your day-to-day job? What are some challenges you face people outside UA might not expect?
JP: Well, being a public company brings many challenges along with its benefits, such as increased scrutiny around legal documents and insertion orders. Then, considering Match Group is a 20-year-old organization with several companies, I end up spending a significant amount of time standardizing tracking and data infrastructure within the group.
AA: So you're getting a lot of data from a ton of different sources — that means you're probably working across quite a few channels to get your ads out there. Which ones do you like using the most for your campaigns?
JP: I use the whole spectrum of channels, from social and traditional ad networks to preloads and influencer channels. However, because we're looking for a specific type of user, I over-index on channels with strong targeting capabilities such as Facebook, Instagram, and programmatic inventory. Traditional ad networks are still challenging to use for targeted campaigns because, honestly, most of the time they don't know much about the users.
AA: How about fraud on these channels? Is it an issue for dating apps? And if you run into it, what steps do you take to combat it?
JP: Absolutely — particularly in verticals with less visibility such as affiliate networks. To prevent fraud, I recommend a dual-pronged approach.
First, you should have a rigorous process to assess data that comes from your attribution provider, whether they have logical checks to alert you of suspicious activity or through manual review on a periodic basis. For example, review channels by keeping an eye on install and payer conversion rates by sub-publisher. I monitor for anomalies such as major fluctuations in intraday conversion rates and mean time to install (MTTI). I also look out for KPIs that just don't make sense, such as click to install rates of less than 0.1%, which is equivalent to a person drunkenly stumbling upon the landing page or blatant fraud.
Second, only buy traffic that you understand or from partners that you trust. Don't spend when you don't have an understanding of the audience, the messaging or the install conversion mechanism. I've developed close relationships with each of my vendors over time and shift my budget toward those that offer transparency. [!ed!]

AA: And what's on the horizon for 2016? Have you identified any new or emerging channels worth trying out?
JP: Sure — there's always channels entering the toolkit. New social channels like Pinterest and Snapchat are bound to have unique targeting and audiences. User targeting efforts across network traffic such as Kochava's Collective sound interesting in concept, as it aims to attack one of the biggest weaknesses of traditional ad networks.

AA: How about analytics services? Of the services in your toolbox today, what's the critical feature that sets a service apart?
JP: Ease of implementation and scalability of the service are the most important aspects to me. I need to be able to easily deploy the solution to all of my products and for it to apply to multiple areas of my business. One of the most important features of an attribution provider is being able to pass events and user segments to other third-party services that I utilize.
AA: And while you've been digging into data on these services, has anything popped out? Is there some secret tactic that you've found or used recently?
JP: Influencer marketing is in its infancy and is challenging to both manage and monitor. However, as with most emerging channels, there is opportunity for outsized returns if you develop expertise early on.
AA: Good to know. We've been hearing about influencer marketing a lot, so it's interesting to see that apply to non-game categories as well. Moving on to testing and app store optimization (ASO) — what app store marketing assets do you A/B test the most?
JP: Screenshots are the most critical element of app store pages because they most directly communicate the functionality and best features of the app without the user having to read through dense text or tapping. Rigorous testing is crucial because each screenshot has to be universally applicable and can't be swapped out for different audiences — which, if you're coming at it from a strictly digital advertising mindset, is possible with targeted ads.
App preview videos are also important because they give potential users a good idea of what to expect and can raise intent and resulting user value if thoughtfully crafted.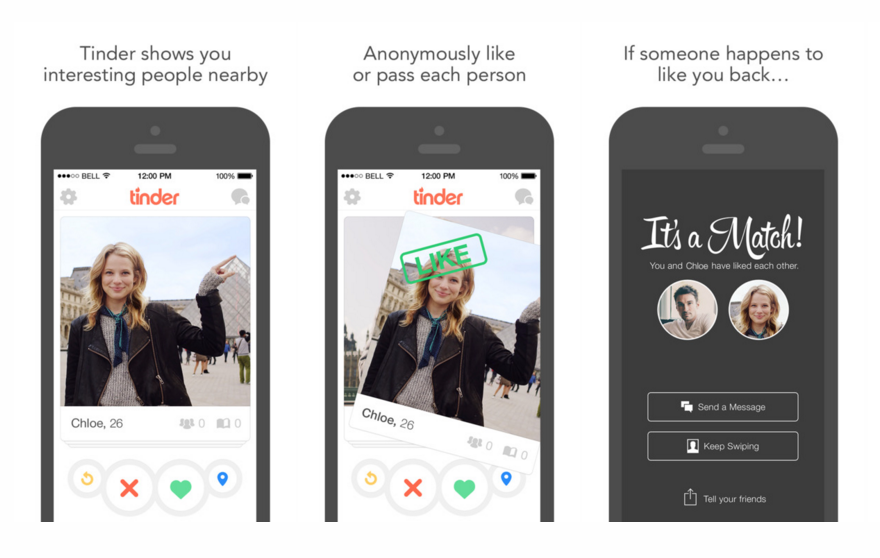 AA: And how about dealing with your apps at different lifecycle stages? When do you focus more on ROI? And when do you focus on scaling active users?
JP: The answer to this certainly varies depending on your product and objectives. For a dating app, community is most critical in early stages, and we often see publishers giving free subscriptions and discounts in order to seed a critical mass of users. Attention is then shifted to ROI after the user base is self-propelling and retention is stable. We followed a similar strategy to this in our expansion of the Match iOS and Android apps to APAC.
On the opposite side of the spectrum, user base does not matter to some apps, and user acquisition may be the primary driver of cash flow for the business. Examples of this may be found in many slots games where a dollar of marketing may very well lead to two dollars of return.
AA: Yeah, it's important to take the type of app you have into consideration before developing goals and diving into metrics. A lot of guides out there are written around games, which could be the totally wrong approach for, say, dating apps.
Now, in terms of KPIs for your apps, which ones do you give the most weight when evaluating users?
JP: The right question to ask here is whether your priority is engagement, retention or yield, each for which there are specific KPIs. If you are like most advertisers, it's likely a combination of all the above. To maximize these concurrently, I focus on the conversion rate of a single early event that indicates a valuable user, which will vary by business. For example, a completed profile in one of our dating apps has a direct correlation with user activity, lifespan, and ultimately payer conversion.
AA: True, a completed profile is a pretty good indicator someone's invested in your dating app. Do you have any other early indicators or signals within your dating apps that a new user will transform into a loyal user?
JP: Every app is different and has a different action or event that correlates most strongly with engaged users. Match users that take the next level of engagement past profile completion and interact with another user's profile are much more likely to become a loyal user.
Because these signals are so product-driven and are constantly refined over time, I recommend that all UA Managers work closely with their product teams to determine the most critical indicators.
AA: Definitely. A UA Manager that's out of sync with their product team is going to have a rough time optimizing their UA budget.
Thanks again for sitting down with us today — it's been a pleasure! We can't wait to see one of your talks this year. We'll be taking notes.
James Peng heads mobile app user acquisition for The Match Group's portfolio of dating apps. Previously, he headed global user acquisition for Storm8's portfolio of iOS and Android games. Prior to joining Storm8, James worked as an investment associate for H.I.G. Capital, a $19 billion private equity fund, and as an investment banker for Lazard, advising on M&A and restructuring deals. He was recognized as Forbes 30 Under 30 for Marketing and Advertising in 2016.

Match Group is the world's leading provider of dating products. It operates a portfolio of over 45 brands, including Match, OkCupid, Tinder, Meetic, Twoo, PlentyofFish, OurTime, and BlackPeopleMeet, with the goal of sparking meaningful relationships for everyone around the world. Its products span 38 languages across more than 190 countries.