App store optimization (ASO) -- the app store equivalent of search engine optimization (SEO) -- is a topic on the top of every developer and app marketer's mind. With millions of apps competing for users' eyes, fierce competition for high store rankings, and huge revenues at stake for getting ASO right, everyone is trying to learn more about it. Developers everywhere are hunting down tools and tutorials to help them optimize their app marketing. That's the reason we spearheaded ASO with Keyword Ranks and "Keywords / ASO" (available on every app details page for logged-in users) to help track keywords and app store search rankings.
Our community never ceases to amaze us with clever and useful tutorials. So we're here to spotlight a great introductory video to our ASO tool that will help you take full advantage of all the features that we've built.
Sometimes It Helps to See How It's Done
About a month ago, we discovered a YouTube tutorial by Martin Finch of HowToMakeMobileGames.com that got our attention. The video introduces our ASO tool and gives awesome strategies for tracking and optimizing keywords. See Martin's tutorial below: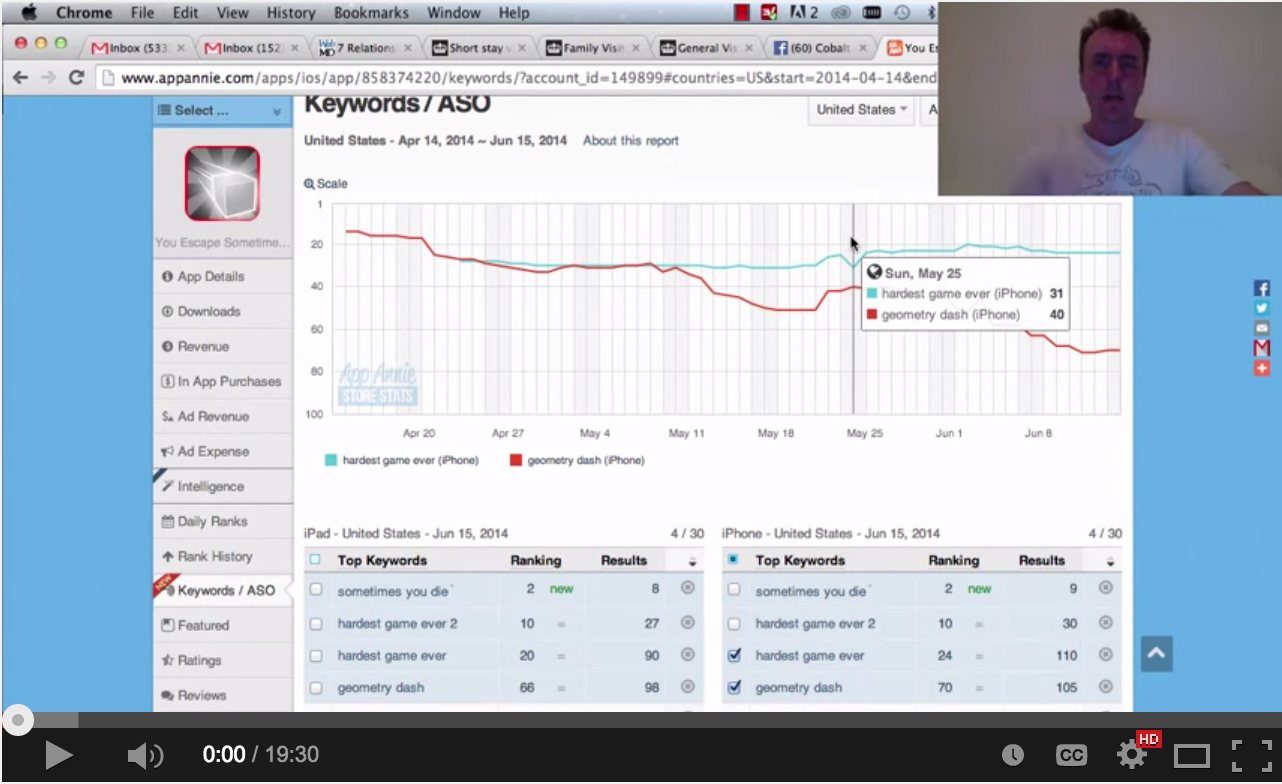 If you can't watch the whole video right now, here's what Martin covers:
How to enter your own custom keywords
How keyword rank tracking works
Advice on correlating keyword ranks with marketing initiatives
How keyword tracking behaves for iOS and Google Play (it's different!)
Tips on using App Annie's suggested keywords versus your own
What it means to "pin" keywords, how many you can pin, how our tool suggests keywords, and much more
Martin covers a range of developer hacks, strategies and tactics on his website and channel. You can see how he's tackling ASO optimization for his latest game, SniperXXX, there as well.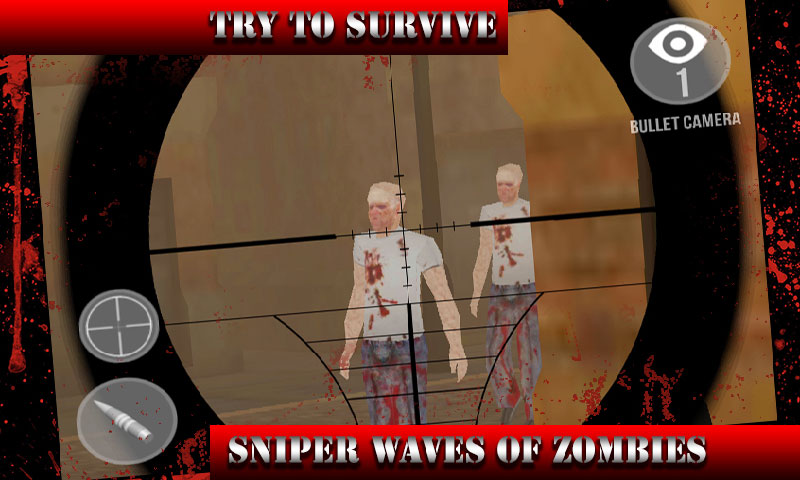 Follow along as Martin applies ASO tactics to his studio's newest app, SniperXXX. Keep up with his dev journey via his forums and App Annie's tools.
Just the Tip of the Iceberg
Martin's video is a great introduction to our free ASO tools, but there's much more. Our tool is for developers who are tired of paying for expensive tools, track all this data manually or simply don't know how to start optimizing their keywords for better discoverability. Here's a comprehensive list of things you can do:
Your One-Stop Keyword Research Tool
See the top apps for any keyword on iOS or Google Play, filterable by country and date
Track keyword rank over time (days, weeks or months)
Explore the apps displayed on iOS and Google Play for search terms you define
Curate your own private keywords
See trending keywords for any language
Get an Edge on Your Competitors
Identify and analyze competitors' highest ranked search terms
Pinpoint competitors' specific keywords
Take Full Advantage of Trends
See which keywords are trending at any given time
Get the top ranked keywords for any app on iPhone, iPad or Google Play
These tools are free for registered users. Signing up only takes a minute, and you don't even need an app to do it (in case you're just scoping out the landscape).
If you want more industry insights and spotlights, head over to our blog. We've interviewed top ad platforms and superstar app marketers, and each month features App Annie Index reports so you can see trends impacting the industry. Leave your questions and comments below or on Twitter -- we're listening.