Being a game developer has a lot of perks, but when it comes to generating revenue, it can feel like an uphill battle. 91% of iOS and Google Play app store downloads in 2014 were free-to-play, and for any free app, creating a business around the game requires creative tactics. That's probably why 35% of developers reported they used mobile video ads to monetize in 2014 and, in an App Annie survey, 17% said video was their highest-earning ad format.
Mobile video ads are emerging as a format that not only nets revenue for the publisher, but also provides an engaging, on-demand experience for users.
Maximize Your Video Revenue in 3… 2… 1…
Whether you're already using mobile video, or looking for ways to improve your revenue, here are three best practices to keep in mind (illustrated with real examples used by top apps):
1. Respect the User Experience — Favor Opt-In Videos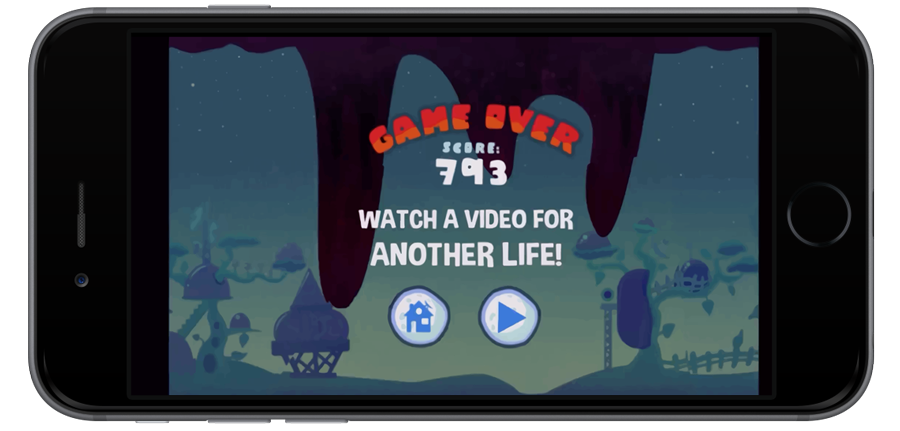 Instead of simply integrating video interstitials into a game, developers can choose to create opt-in placements that offer rewards to users who watch these ads. Our data shows that these rewarded placements have30% higher completion rates than non-rewarded. And, they're shown to have higher click-through rates than non-rewarded ads. They're effective because they give players a choice: they can decide to watch an ad in return for something they want, like in-app currency or extra lives. All of this results in more engaged users and happier advertisers – which leads to higher eCPMs for you.
Opt-in placements also allow you to reduce the amount of static advertising in your app. Pic Stitch, a popular photo collage app, improved its UX by offering an opt-in placement where users could watch to earn a new collage layout bundle worth $0.99 each. The placement allowed Pic Stitch to show 70% fewer ads and increased eCPMs by 200%.
"The incentivized placement allowed me to reduce the number of ads I show to users, while maintaining a solid revenue stream," said Pic Stitch developer Alex Keim. "The user experience is also better, as users get something in return for watching high quality ads. It's a good deal all-around."
2. Get Your Timing Right (Or "Enhance, Don't Interrupt")
Video ads should come at natural breaking points in the game, like at the end of a level or when your character dies. In this sense, mobile ads are less interruptive than TV commercials that occur during climactic moments of an episode.
Finnish game Zombie Catchers by Two Men and a Dog mastered the art of timing. Their opt-in placement comes at the end of a level and lets users actually avoid waiting before their next zombie-catching session. Getting back in the game faster encouraged players to play longer. Video ads extended the player session time, on average, by more than 25%.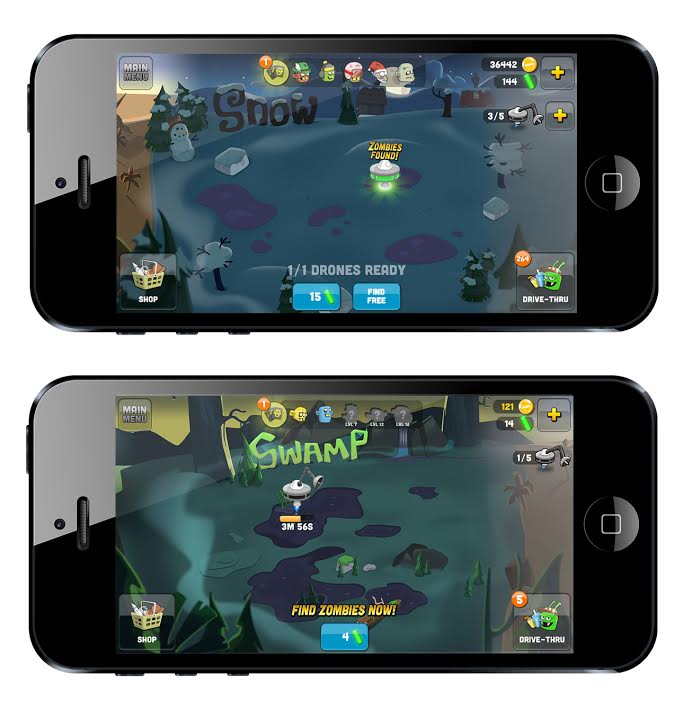 3. Choose Rewards That Motivate
Perhaps even more important than timing is the prize the user receives. When creating a reward structure within your game, there are a few important considerations:
Avoid Cannibalizing IAPs — Rewards given for ad views should be less valuable than what users find in the storefront.
Go Beyond Premium Currency — You don't necessarily have to exchange video views with in-game goods. Considering instead offering additional lives, extra turns or shortening wait times before new content. Zipline Games' Slots Tycoon integrated a "free spin" option into their diner slot machine as a way to encourage longer gameplay while keeping users in the gambling mindset.
Let Users Choose — 92% of mobile users prefer to choose the reward they receive. Give them an option and use the selection process as an A/B test to determine future incentives.
No End in Sight for Freemium
In 2014, App Annie found that 92% of revenue generated by the top 2,000 apps came from freemium monetization — methods such as IAPs or in-app ads. In an increasingly competitive marketplace, developers will have to continue using fresh, unique tactics to grow their businesses. As you explore new frontiers of monetization, keep these mobile video best practices in mind to create the best experience for users while maximizing your revenue.
For six steps toward implementing mobile video, download our Game Developer's Guide to Mobile Video. And if you're looking to produce your own (or want tips on how to get started), look at App Annie's guide with 8 do's and don'ts.
| | |
| --- | --- |
| | Vungle is the way developers put video ads in their apps. Vungle's breakthrough video ad-serving technology and user-first approach has led to its track record of success and made it necessary infrastructure for applications. Founded in 2012, Vungle is a global company with offices in San Francisco, London, Berlin and Beijing. Vungle reaches more than 200 million unique viewers monthly, and is championed by the developers of popular apps like Trivia Crack and Pocket Gems, as well as world-famous brands. For more information visit vungle.com and follow @Vungle on Twitter. |