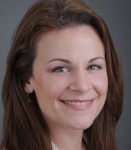 I'm very excited to announce the newest member of App Annie's exec team, Danielle Levitas as SVP Research & Analysis. Danielle is one of the most trusted thought leaders in the mobile and digital media space and has advised clients, developed research products, and built amazing teams at IDC over the last twenty years. Her deep industry expertise and far-reaching vision for the future of the industry will be a huge asset to supporting us in our mission to empower the people changing the world through apps.
Danielle will be expanding a talented team of analysts who produce the insightful reports, indices and whitepapers that you already enjoy on our blog. These insights are central to what we do and valuable to our community of users, so we're excited to invest more in an already fantastic team and expand their scope in the following ways:
Expanding Our Free Insights for the Community
We have, and always will continue to provide the wider mobile app community with free research, reports, indices and standards. Danielle and her team will work tirelessly to evolve and expand on those offerings making sure we continue to inform and educate the industry across verticals, specifically leveraging our new Audience and Usage products. You'll see new free educational content and resources for everyone in gaming, entertainment, technology, retail, travel, finance, productivity, and more.
Building Custom Research & Advisory Services for Intelligence Customers
Some of the most innovative and influential companies in the world use our enterprise market data product App Annie Intelligence, and the trust that these customers put into our product is humbling. We're always listening and we hear you loud and clear – you want more. Building the technology to generate the most accurate market data for app sales, demographics and usage is our core, however, shaping the market context based on that data is equally as important. App Annie will provide deeper layers of prescriptive research and advice, which will leverage Danielle's experience in delighting clients through custom analysis and actionable recommendations.
Making Our Product Even Better
We pride ourselves on being great product builders, and the best providers understand that outside feedback and insight are critical to enhancing the product. The research and analysis team will work directly with the world's leading app innovators to drive key elements into our product pipeline based on customer input on which new features, data sets and technologies are needed from the App Annie platform.
Managing Our Partnerships With Research Firms
The relationships we have with leading research firms – IDC, IHS, Kantar Retail and many more – has greatly contributed to the wealth of knowledge App Annie has been able to provide to our community. These market research firms are essential players in the space because together, we can deliver even richer views of the ecosystem. With Danielle onboard, we expect to grow our research partnerships globally as well as the insights we bring to the app community. A special thank you goes out to IDC for being our very first public research partner. We look forward to many more years of insights with you.
Please help me welcome Danielle to the App Annie family.
Best,
Bertrand